A rally in support of Ukrainian film director Oleh Sentsov, who was convicted in Russia of what is widely seen as made-up terrorism charges, was held outside the Russian embassy in Kyiv on 24 May.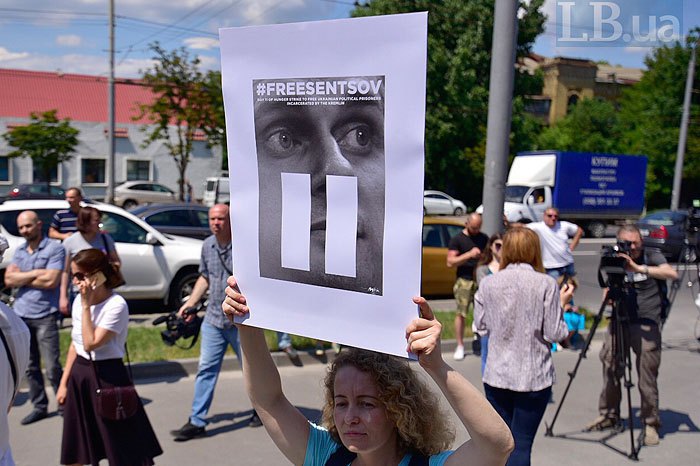 Eleven days ago, Sentsov went on a hunger strike, demanding the release of all Ukrainian political prisoners illegally held in Russia and Russia-annexed Crimea. He intends to refuse food until he dies or until the political prisoners are released.
Ukrainian writers, artists, journalists and public activists took part in the event. Among them was historian Ihor Kozlovskyy, who spent two years in Donetsk separatist captivity.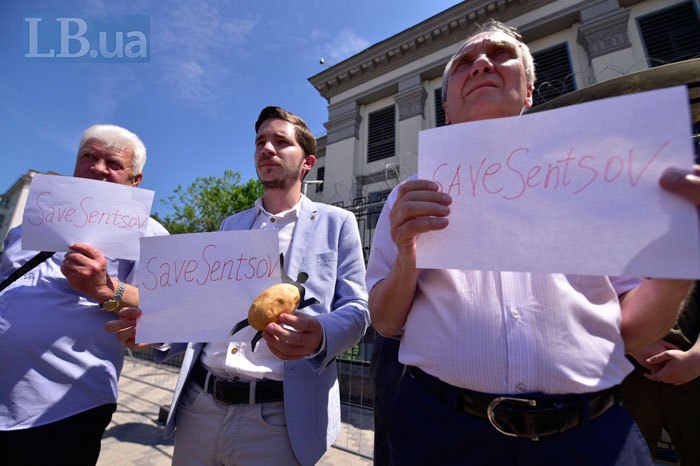 Participants in the event recited verses in Sentsov's support and put 64 (the number of political prisoners) buns with human figurines inside them near the entrance to the embassy. They also distributed leaflets saying #SaveSentsov and #FreeSentsov.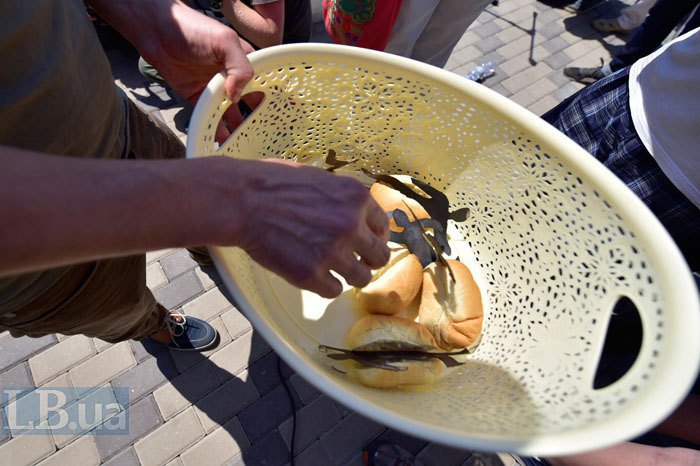 On 22 May, public activists and relatives of political prisoners campaigned in support of Sentsov outside the presidential administration. President Petro Poroshenko said that Ukraine raises the question of Ukrainian hostages held in Russia and occupied territories at every international meeting.
Activists of the #SaveOlegSentsov movement announced plans to hold global rallies on 1 and 2 June, timed to the World Football Cup in Russia.
In 2015, a Russian court found Sentsov guilty of terrorism and sentenced him to 20 years in prison.