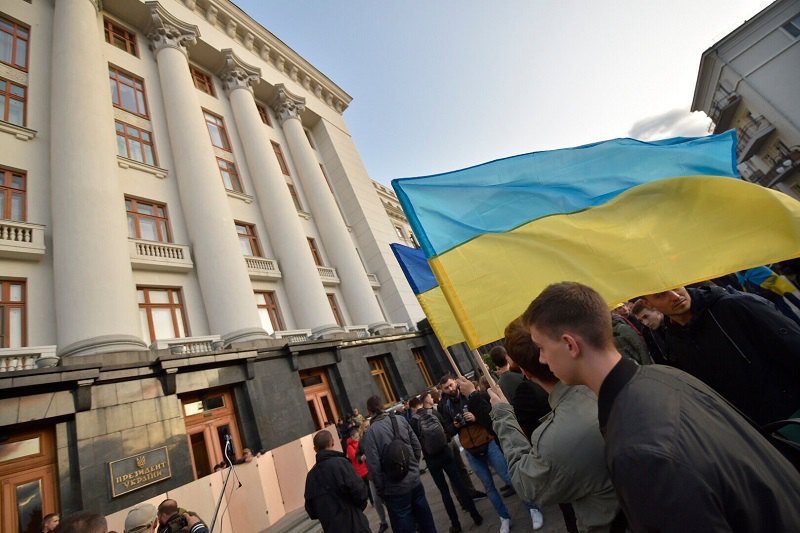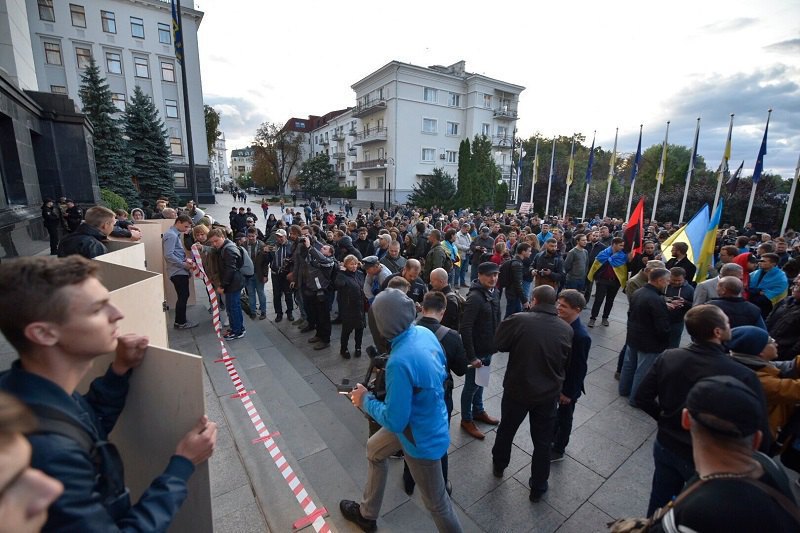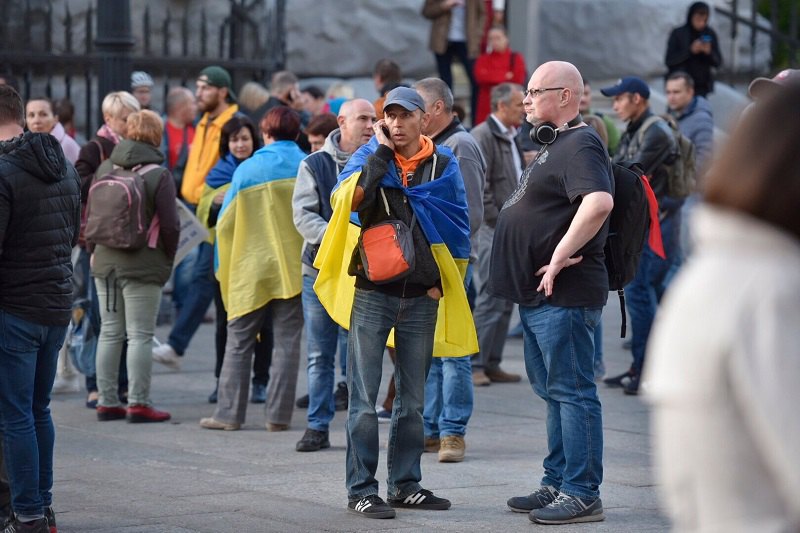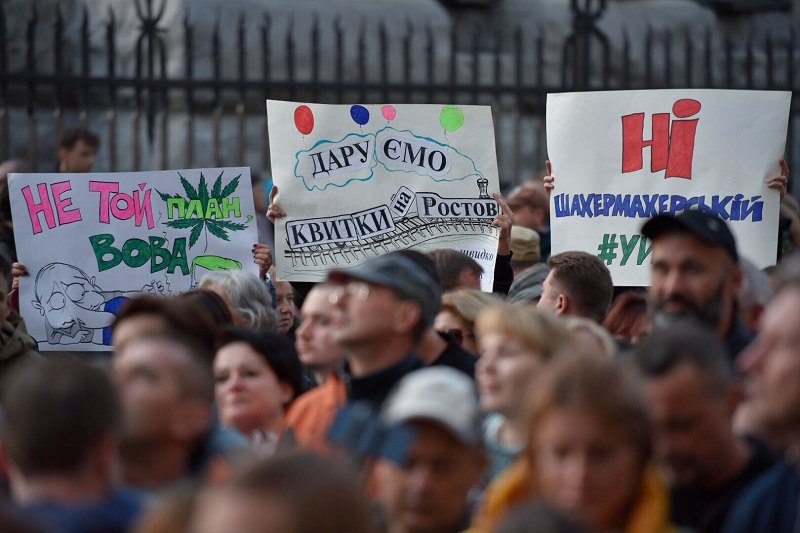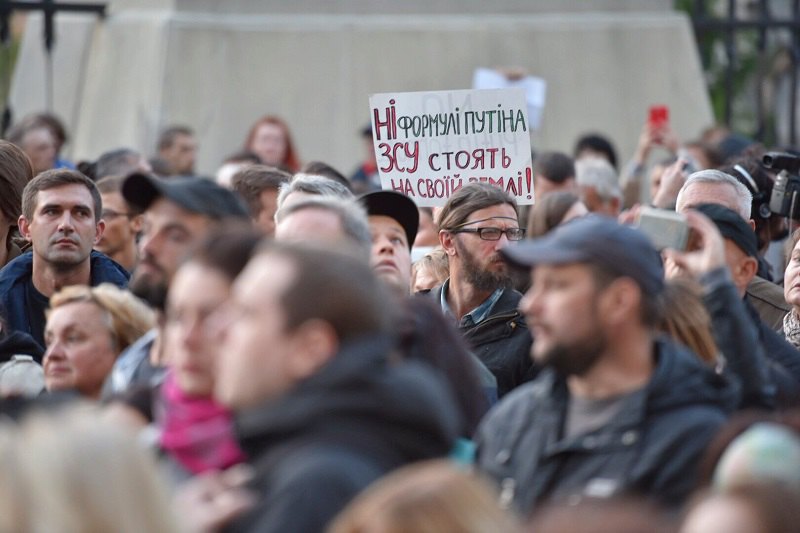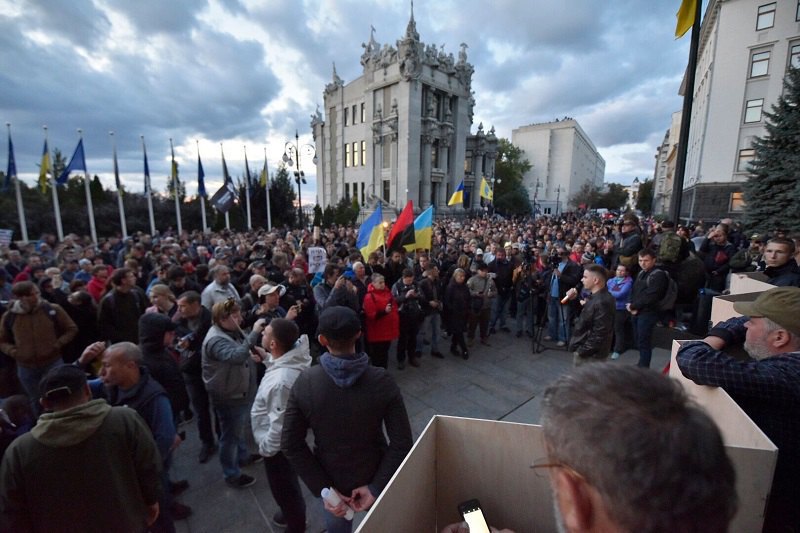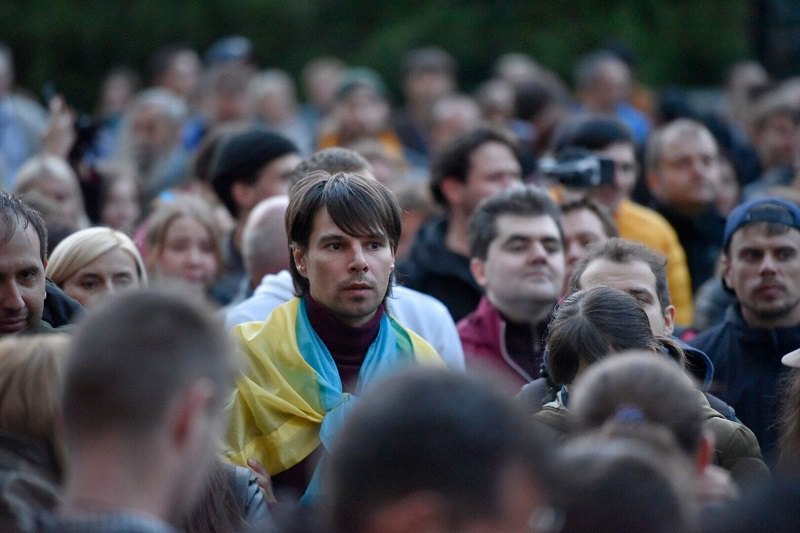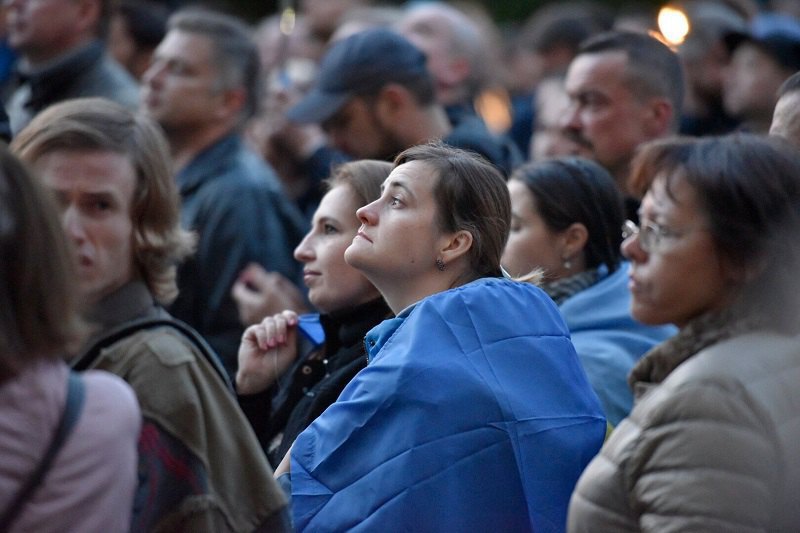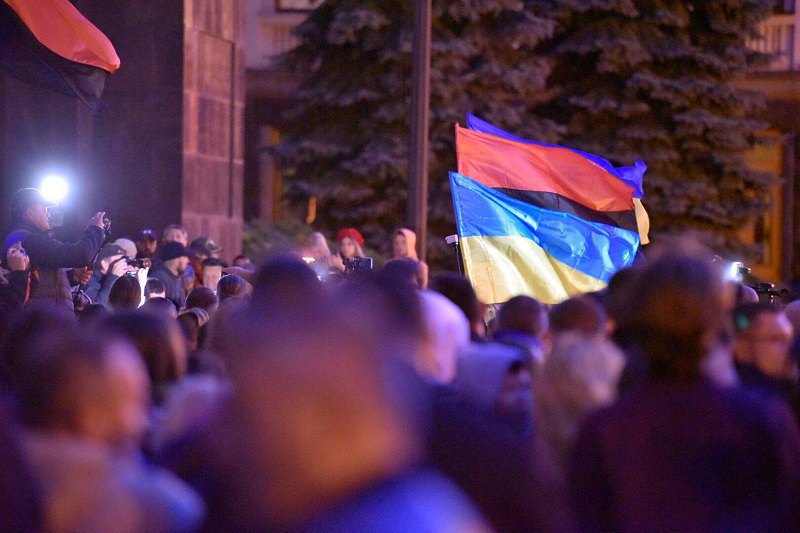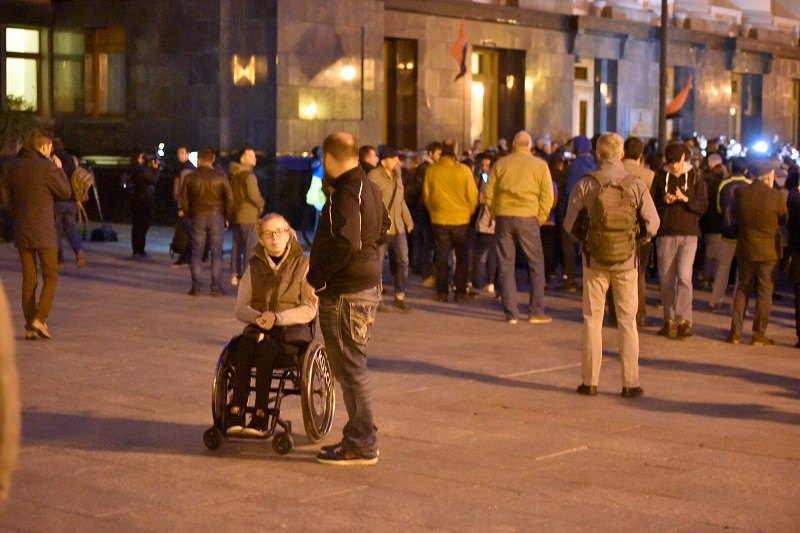 A protest under the motto "Normandy collusion is high treason!" has been held outside the president's office in Kyiv's Bankova Street.
Before the start of the event, police had to block Bankova Street and the president's office for entry because of a "bomb alert", an LB.ua correspondent has said.
Several hundred people came to remind the head of state that "peace at any cost" in Donbas is unacceptable and may cost Ukraine its sovereignty.
They protested against the authorities' intention to heed Russia's demands and implement the Minsk agreements in accordance with the so-called "Steinmeier's formula" during a meeting in the Normandy Four format.
The protesters demanded that President Volodymyr Zelenskyy avoid signing capitulatory agreements with Russian President Vladimir Putin, agreeing to the legalising of a pro-Russian autonomy in Donbas and amnesty for militants.
They said that holding elections in separatist parts of Donbas without the withdrawal of Russian troops, as well as granting the region "special status", is the Kremlin's attempt to plant a "Trojan horse", destabilise and undermine the Ukrainian statehood and shed sanctions introduced because of armed aggression against Ukraine.
At a meeting in Minsk on 18 September, Ukraine's representative Leonid Kuchma said that Kyiv has no fundamental objections to the "Steinmeier's formula".