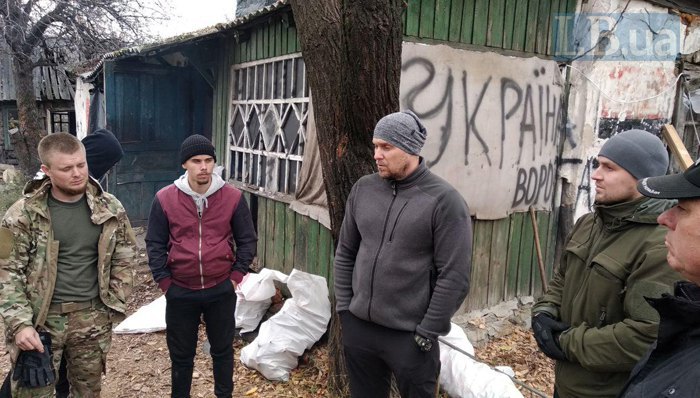 The deputy chief of the National Police, Vadym Troyan, has denied reports that representatives of the National Corps are to be expelled from Zolote.
He told an LB.ua correspondent that the civilian and military police arrived at the house where representatives of the National Corps are staying was a usual check.
"A group of the military and civilian police checked. It is normal. This is a contact, and this is how it should be. After all, we are not in our yard in Kyiv suburbs. We are in a dangerous zone. We should work like this every day. This means they will visit them and check how they are doing every day," Troyan said.
Asked whether there are plans to expel these people, Troyan said flatly: "There is no such order. This is wrong, lies. This is not how it is done."
"If someone starts storming them, I will be among the first to tender my resignation," he added.
On 25-26 October, President Volodymyr Zelenskyy visited Zolote in Luhansk Region on the line of contact where the disengagement of troops is planned. He entered into a verbal argument with Donbas war veterans who object to the pullback of troops. Zelenskyy said that local residents had complained to him about some armed people staying in the village. While the opponents of the pullback said that the arms were legal, he demanded that they put them away from Zolote.