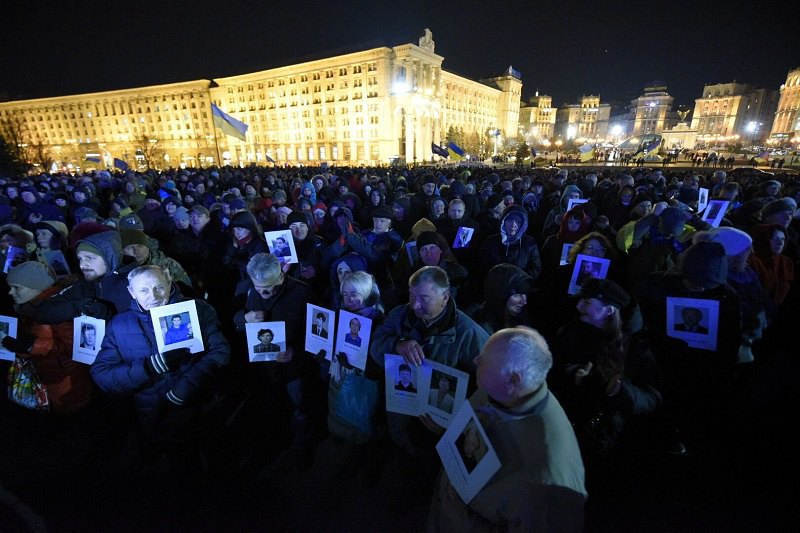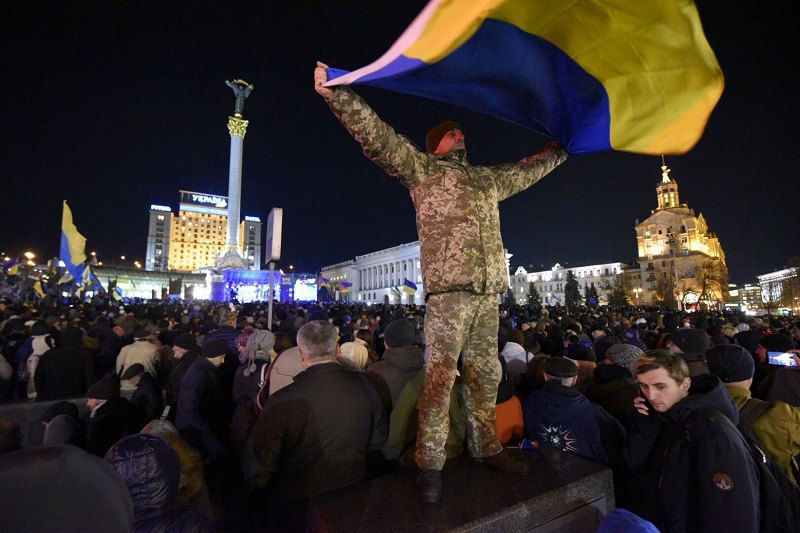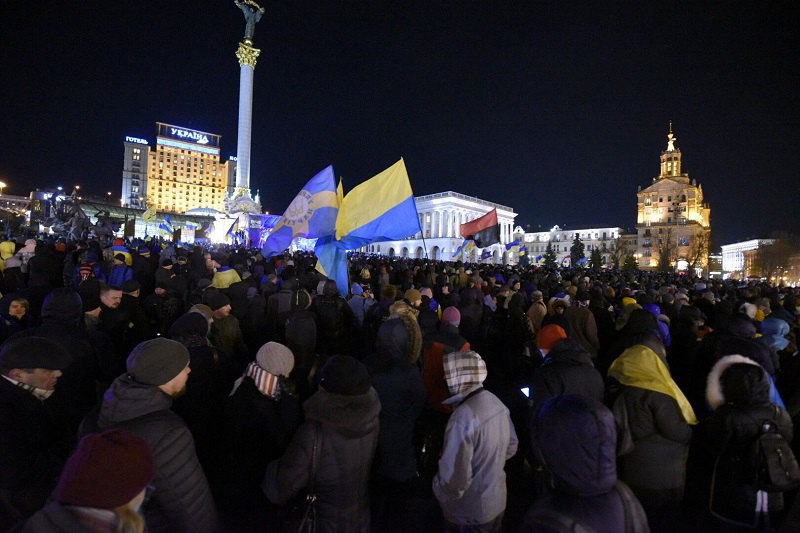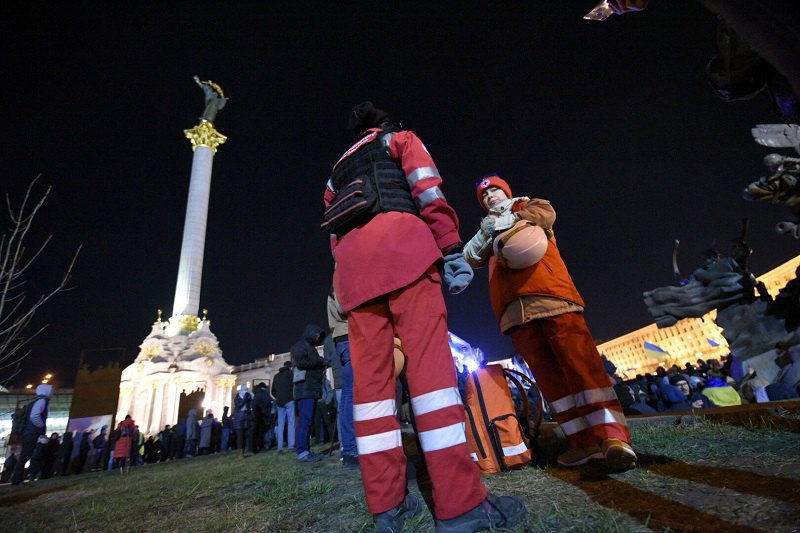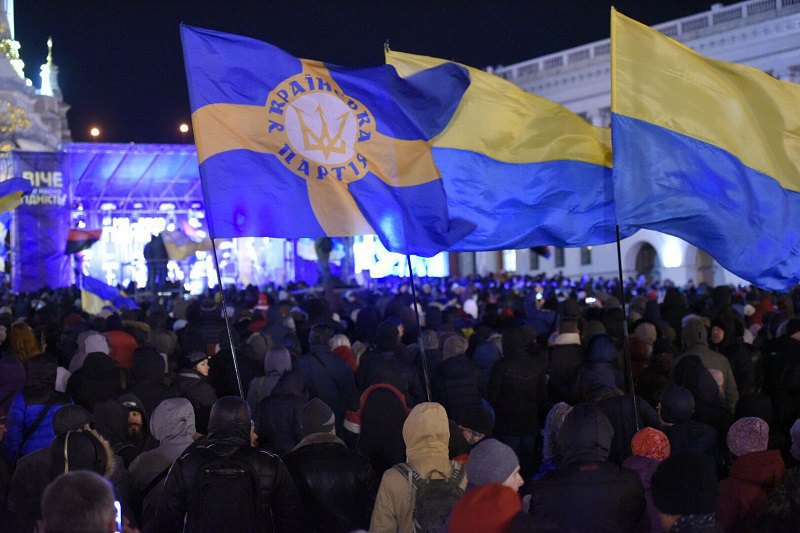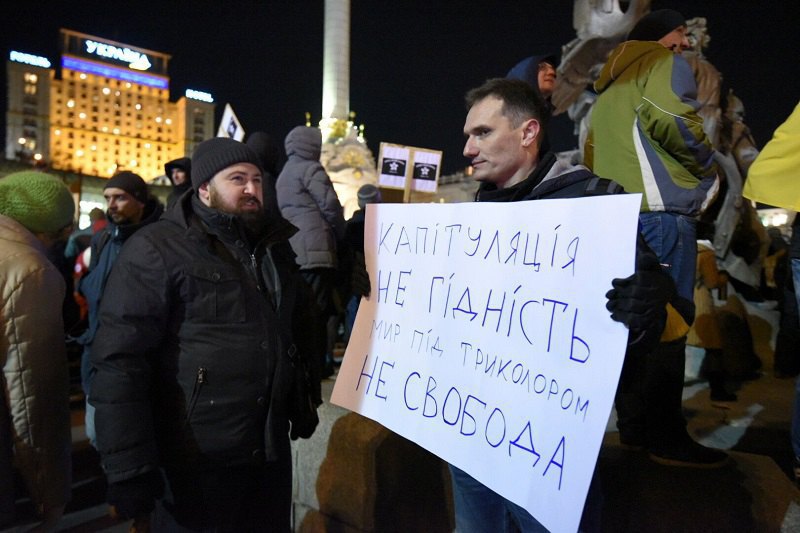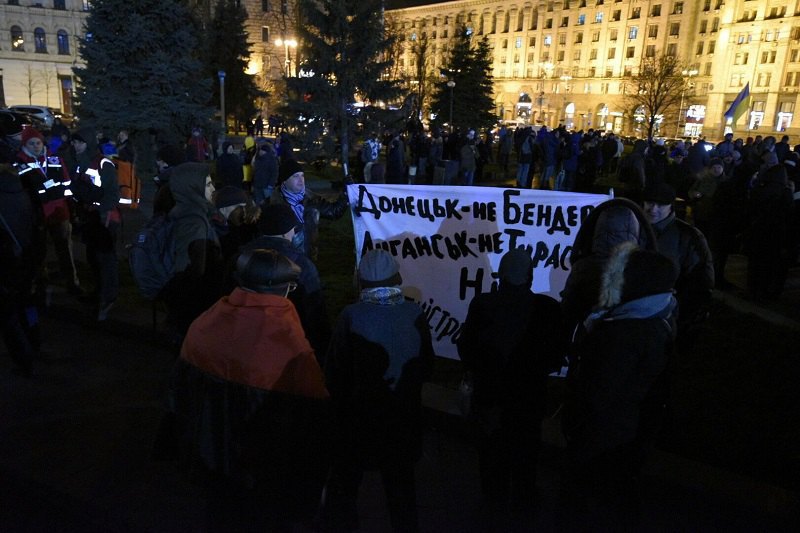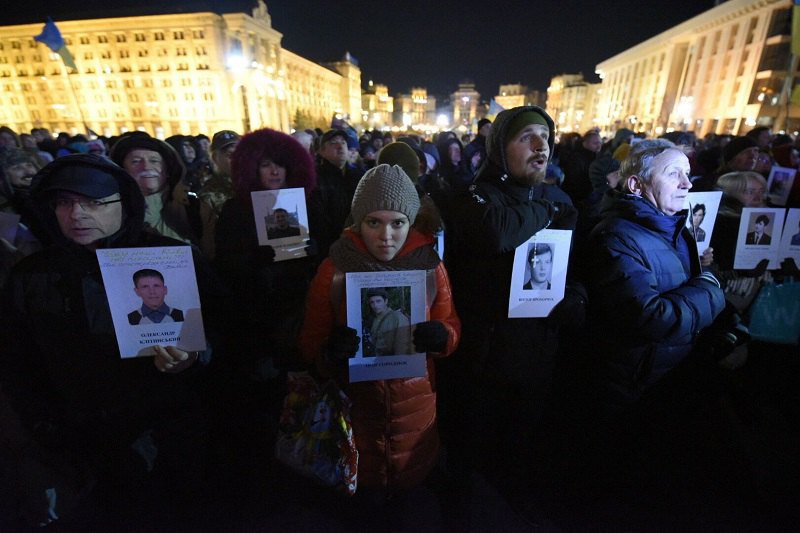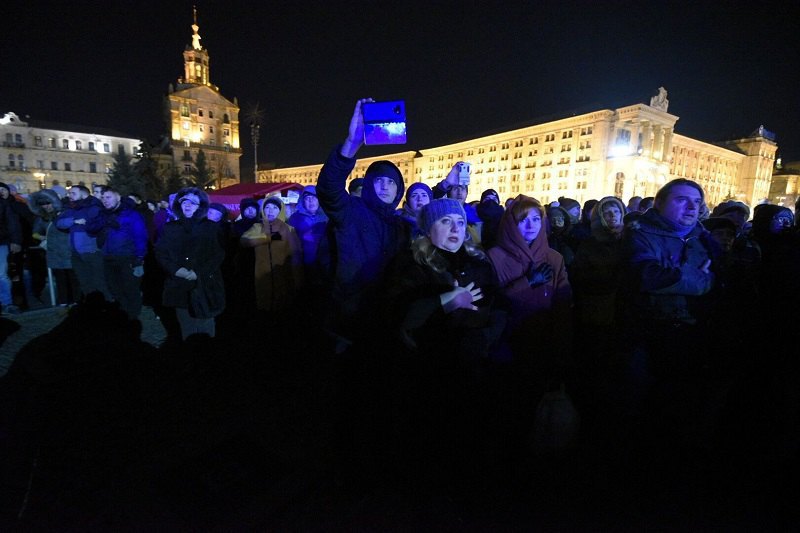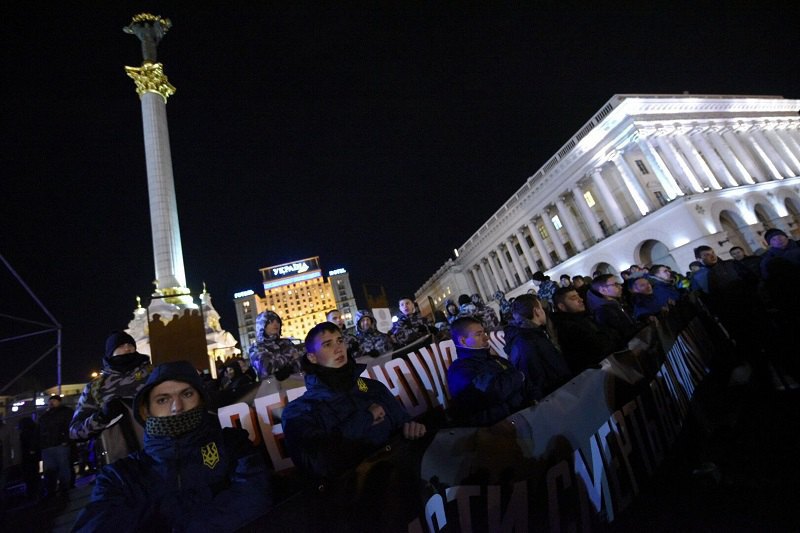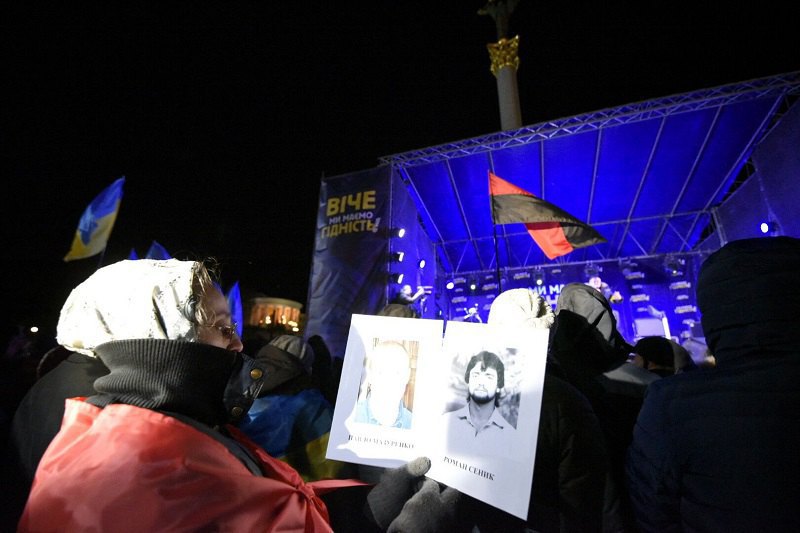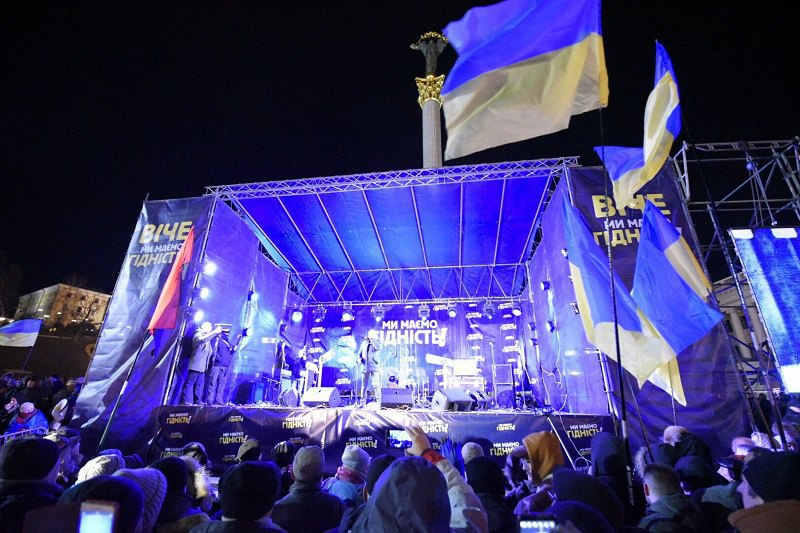 A public assembly dedicated to the sixth anniversary of the Revolution of Dignity has been held in Kyiv's Independence Square, known as Maydan.
On 21 November, Ukraine marks Day of Dignity and Freedom.
Events that happened on this day in 2004 and 2013-2014 led to popular antigovernment uprisings known as the Orange Revolution and the Revolution of Dignity respectively.
Participants in the 2013-2014 protests, also known as Euromaydan, spoke from the stage installed near the Independence Monument.