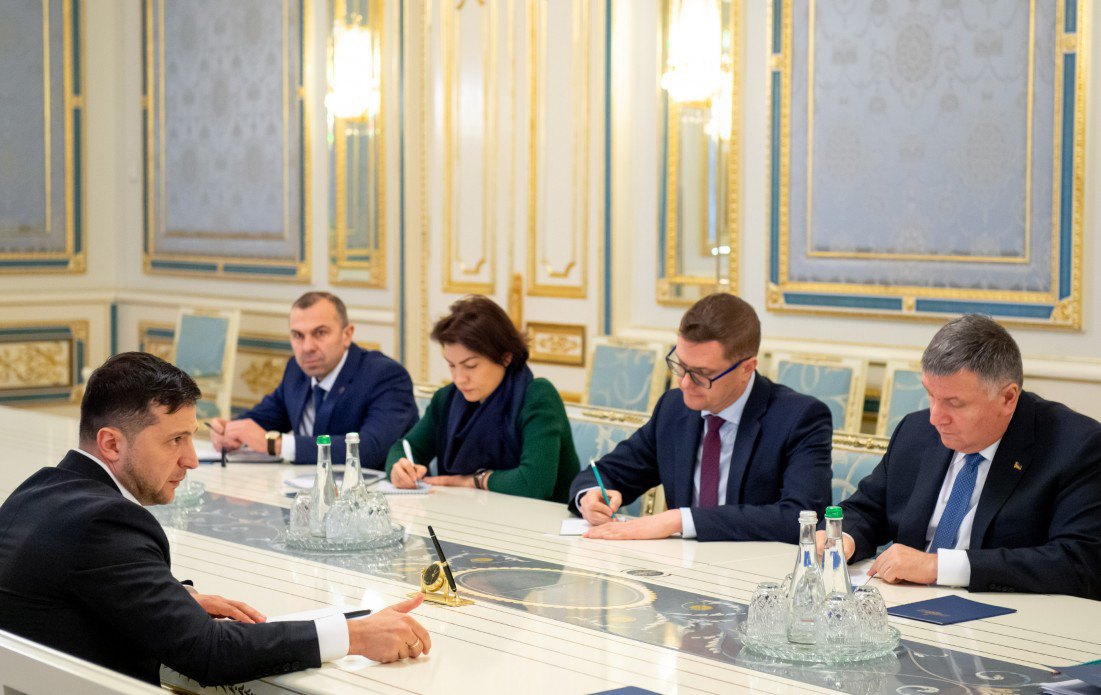 President Volodymyr Zelenskyy instructed top law enforcers today to find out who made the recordings in the Cabinet of Ministers within two weeks.
The audio clips on which the man sounding like Prime Minister Oleksiy Honcharuk can be heard discussing the president's competence and the country's economic situation with government officials were uploaded on YouTube this week, causing a stir in society. Honcharuk said that he was ready to step down if the president decides so.
The meeting at the president's office was attended by Interior Minister Arsen Avakov, Prosecutor-General Ruslan Ryaboshapka, National Anticorruption Bureau chief Artem Sytnyk, the acting head of the State Investigation Bureau, Iryna Venediktova, Security Service of Ukraine chief Ivan Bakanov, and the head of the State Guard Directorate, Serhiy Rud.
"I demand that in two weeks, as soon as possible, we get the information on who made the recordings… Fin who did this and do something about it. Mass media ha many fakes on the presence of one or another official. As for the photo published by the media, find out whether all these people took part in it or not," Zelenskyy said.
He also instructed the law-enforcement agencies to prevent any such incidents from happening in the future and ensure information security.