From Kyiv to London via Singapore
Despite the ongoing investigation into the downing of the Ukrainian Boeing over Iran, the Ukrainian minister went on a blitz visit to Southeast Asia. However, as soon as on 15 January, Vadym Prystayko came to London to take part in the creation of an international group that will coordinate assistance to the air crash victims.
An official visit to Asia during such a busy period can be explained by important events that will happen in this region in the next few months.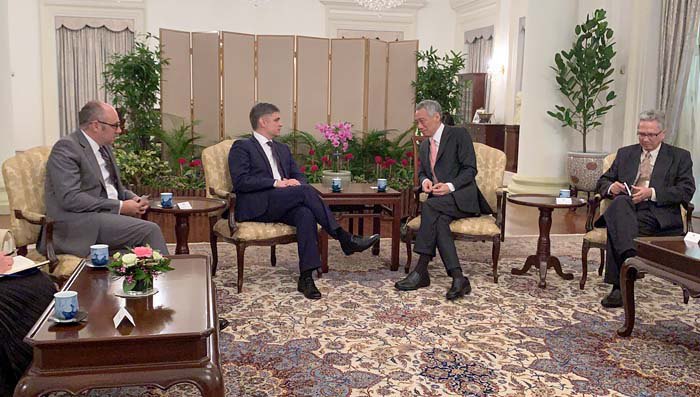 Vadym Prystayko and Singaporean Prime Minister Lee Hsien Loong, 13 January 2020
If we recall the presidency of Petro Poroshenko, in 2014 he made his first official visit to Southeast Asia, namely to Singapore. Volodymyr Zelenskyy may also want to use this country as a starting point. However, his Asian tour may well include some other countries. According to information available to us, Vietnam will probably be among them.
In Singapore, Prystayko was impressed by #SmartNation. He used this hashtag to describe his strongest impression from the country. A smart nation is "more than digitisation of public services", he said, obviously hinting at the government task to create "a state in a smartphone". In Singapore, it is "a kind of digital feng shui at the national level. These are technologies that serve the idea of social harmony". "Useful experience for Ukraine," the minister concluded.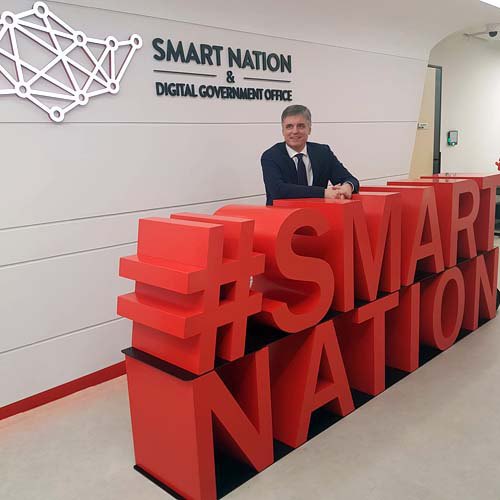 However, his main meetings focused on business cooperation and political relations. During two days, he met his Singaporean counterpart Vivian Balakrishnan, the ministers of commerce and interior. Prystayko was received by Singaporean Prime Minister Lee Hsien Loong. During a meeting with business representatives, the sides agreed to hold a bilateral business forum in Singapore this year. He announced the signing of memoranda of cooperation between the Council of Exporters and Investors under the Ministry of Foreign Affairs of Ukraine and the Singapore-China Chamber of Commerce and Industry, as well as between the Junior Academy of Sciences of Ukraine and the Scientific Centre of Singapore.
Another event in his schedule was a conference of the heads of Ukraine's diplomatic missions in the region. Five diplomats representing Ukraine in Singapore, Malaysia, Thailand, Vietnam and Indonesia attended it. Some of these embassies cover several more states where Ukraine has no permanent diplomatic presence. The ambassador of Ukraine to Indonesia, Volodymyr Pakhil, also represents Ukraine in the regional Association of Southeast Asian Nations.
Make friends with ASEAN
The attention of Ukrainian diplomats in the region is likely to be locked on this organisation this year. All five Southeast Asian countries in which our embassies are located are members of ASEAN, so coordination between them is necessary.
Rather important processes that are important for the development of Ukraine are happening in ASEAN and the region as a whole.
So, 10 ASEAN member states are negotiating the creation of the world's largest free trade area which would cover not only entire Southeast Asia, but also China, India, Australia, Japan and South Korea. This project, known as the Comprehensive Regional Economic Partnership (RCEP), as conceived by the creators, would bring together 15 countries and half of humanity, and would represent a third of world GDP in terms of economic power.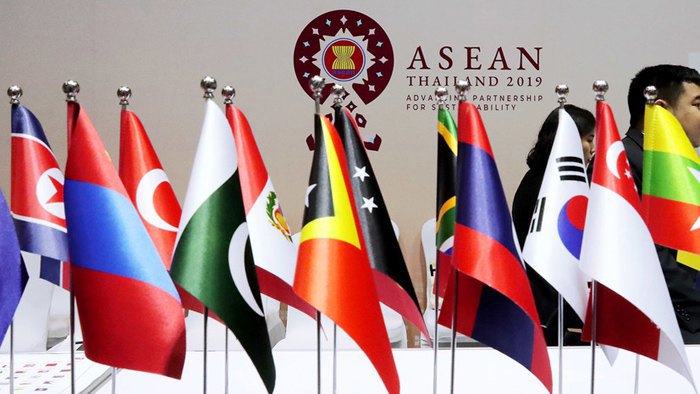 ASEAN summit
A number of states insisted on a quick signing of the agreement. Through regional economic integration, they sought to compensate the losses incurred by their exports as a result of the Chinese-American trade war. However, at the leaders' summit that was held in Bangkok in November last year, the RCEP agreement was not signed because India expressed its concerns: if this area is created, cheap Chinese imports could harm local businesses in Asian countries.
It is already known that most countries do not intend to drop this mega-idea. Negotiations will resume in February, and the leaders are ready to come to an agreement. Moreover, even without India, the agreement will generate an additional 137bn dollars for all participating countries. With India, the "bloc's" GDP can reach 171bn dollars.
However, experts point out that RCEP is important not only because it offers real economic integration, but also because the parties engage in a flexible and respectful political dialogue which removes many of the old contradictions that have been accumulated between the countries of the region over the past decades.
In Kyiv, you can hear conflicting opinions about the establishment of a free trade area with Asian countries. Ukrainian officials are more likely to support the "Indian" opinion about the threat of cheap imports amid growing negative trade balances. However, at the same time, they recognise that Asia is the most promising region for the promotion of Ukrainian goods, the area where we "under-trade" or simply lose our profit.
Politically, Kyiv has long been looking into the ASEAN structure. During a visit to Malaysia in 2017, then-President Petro Poroshenko expressed Ukraine's interest in cooperating with ASEAN and, as he noted later, his plans were met with approval from representatives of Asia. However, there were no practical results for the next two years.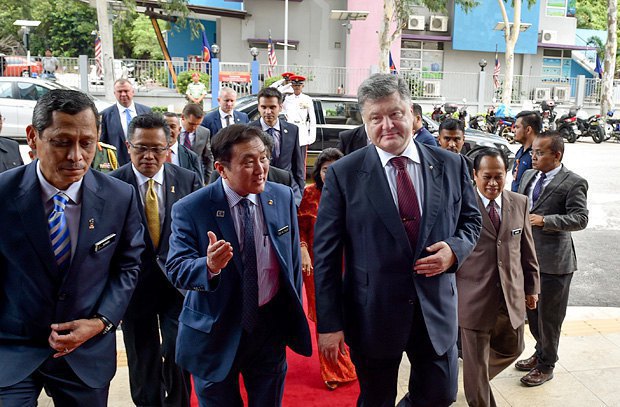 Vietnam, the country currently presiding in the Association of Southeast Asian Nations, hopes that certain results on RCEP and other important regional issues will be achieved by the next ASEAN summit scheduled for 6-9 April 2020. The Ukrainian leader's visit to the region may be timed to this event.
***
Volodymyr Zelenskyy has a reason to attend this summit. According to our information, Kyiv and ASEAN are discussing the idea of Ukraine joining the 1976 Treaty of Friendship and Cooperation in Southeast Asia. Previously, this document defined relations between ASEAN member states, but then it became open for signing by countries outside the Asian region.
Joining the agreement can become the first step towards formalising Kyiv's dialogue and partnership with one of the most important regional organisations in Asia. In political and foreign policy terms, this can give Kyiv additional support because respect for sovereignty, independence and territorial integrity are the basic principles enshrined in this Treaty.
With proper political positioning in the region, Kyiv could receive support from those regional states that still remember their tragic way out of colonial dependence and the price they paid for this.