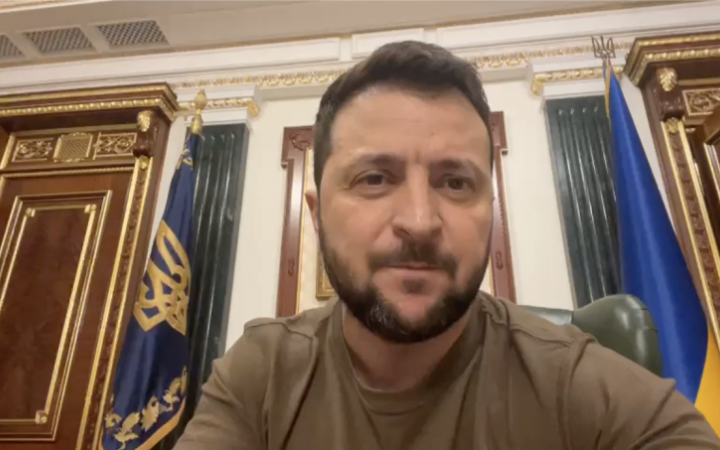 The European Union is preparing a decision on the liberalization of Ukrainian exports. The European Commission agreed to lift all the duties and quotas on Ukrainian exports as well as to suspend anti-dumping tariffs.
President of Ukraine Volodymyr Zelenskyy told about that during his evening address reporting that he had discussed the details of this proposal with President Ursula von der Leyen.
"This is what will allow us to retain as much economic activity as possible in Ukraine, our national industry. But this decision needs to be considered not only in the Ukrainian context. Sufficient export of our products to European and global markets will be a significant anti-crisis tool," – the head of the Ukrainian state explained.
Zelenskyy emphasized that Russia is trying to provoke a global price crisis. The aggressor state wants chaos to break out in all the basic markets, especially in the food market.
"Ukrainian exports will help to stabilize the markets. So it is beneficial not only for us but also for all Europeans. For the people of all the countries that can be affected by russian destructive ambitions," – President mentioned.
"What's coming next are new decisions of our partners to liberalize our exports. We're also coordinating with the EU on how to increase the potential of the transport corridors on our western border," – Zelenskyy added.
According to the Ukrainian president, russia treats not only gas but also any kind of trade as a weapon. It just waits for a moment when it can use one trade area or another. Or use it to blackmail Europeans politically. Or to strengthen russian war machine that sees united Europe as a target, the Ukrainian president noted.
He emphasized that this week the leadership of russia had started a new series of blackmailing Europeans with energy.
"The decision to cut off gas supplies to Poland and Bulgaria is another argument in favor of the fact that no one in Europe can hope to maintain any normal economic cooperation with russia. Because the sooner everyone in Europe acknowledges that you can't depend on trade with russia the sooner the European markets' stability can be guaranteed," – Zelenskyy summed up.