In the Luhansk region, fighters of the 81st Brigade of Air Assault shot down a Russian Mi-28 helicopter "Night Hunter".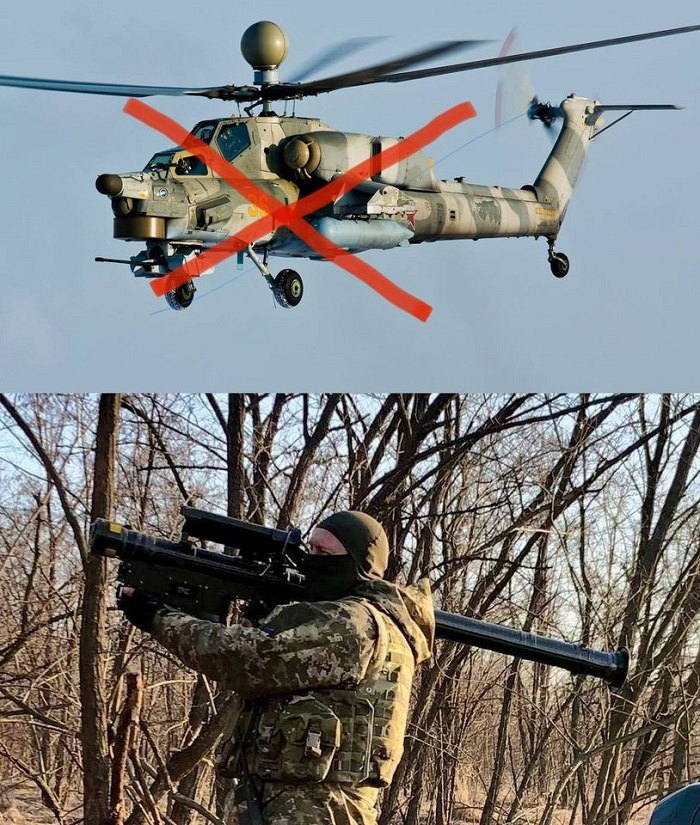 The command of air assault troops of the Ukrainian Armed Forces reported. This attack helicopter is designed to search and destroy in conditions of active fire resistance of tanks and other armored vehicles, as well as low-speed air targets and manpower.
"Sometimes a hunter can turn into prey, just like this russian helicopter," the troopers said.
In 2016 in Syria the russian Mi-28N attack helicopter "Night hunter" crashed, two people were lost. The russian defense ministry then stated that the helicopter was not shot down.