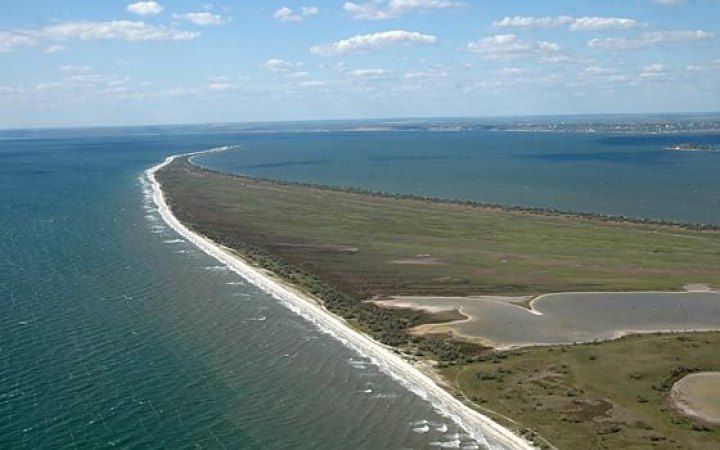 Photo: Mykolaiv Oblast Council
In the south of Ukraine russian army is destroying a unique protected area of the Kinburn Spit situated in the Mykolaiv region, Omudsman for Human Rights Liudmyla Denisova stated.
"Forests have been burning in the Kherson region since mid-April. Extinguishing fires is difficult due to the temporary occupation of the region by the Russian military. The fires on Kinburn Spit have been going on for more than a week. The fire covered almost 4,000 hectares of forests on the border of Kherson and Mykolayiv regions. The whole plant world is under threat of extinction, in particular, the largest field of wild Red Book orchids in Europe, perennial trees, pink lakes, animals," Denisova wrote.
Currently, there are still people on the territory of the spit who need help, but the exit to the mainland is controlled by the russian military, which does not allow forest guards to fire. In addition, there is a lack of fuel for fire engines to put out the fire, no machinery and almost no food delivery for local residents. The situation in the unique protected area is approaching catastrophic.
Head of Mykolaiv military administration Vitaliy Kim addressed residents of occupied by russians Kherson. He assured that the Ukrainian army will definitely liberate Kherson and the region. And it will happen soon.