Last night Russian occupiers shelled Mykolayiv with missiles. One of the missiles hit a high-rise building: there are significant destructions, and people died, Mayor Oleksandr Senkevych said on Telegram.
"At night, Russian terrorists shelled a residential area of Mykolayiv. One of the missiles hit a five-story building. The destruction is from 5 to 1 floor," informed Senkevych.
Updated 10:00. Oleksandr Senkevych said that six people died as a result of the missile shelling of Mykolayiv.
"Rescuers found three more bodies under the rubble of the house - a man and two women. As of 10:00, six people died as a result of the strike on the residential building," the statement said.
Update 9:56. The Presidential Office reported that there was a married couple among the five killed by Russian shells. A 16-year-old child survived because he slept in another room. The boy is being taken care of by the social service.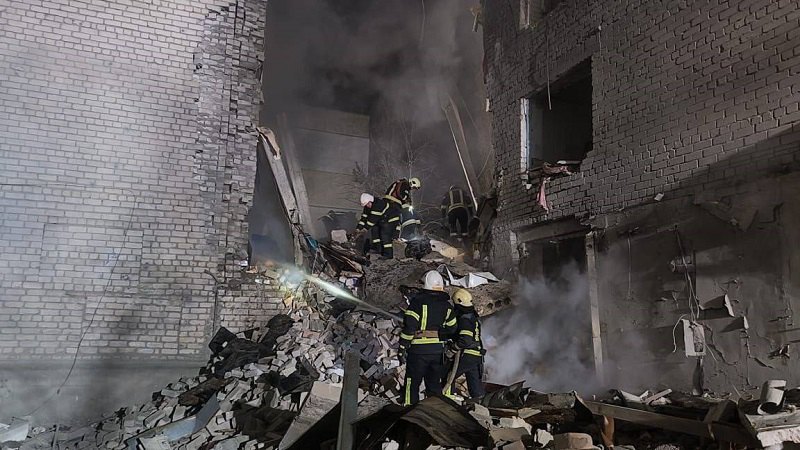 Oleksandr Senkevych on Telegram