The Security Service of Ukraine (SBU) is conducting counterintelligence (security) measures on the territory of the Holy Dormition Kyiv-Pechersk Lavra in Kyiv, the press service of the SBU reports.
The events are held jointly with the National Police and the National Guard as part of the SBU's systematic work to counter subversive activities of Russian special services in Ukraine.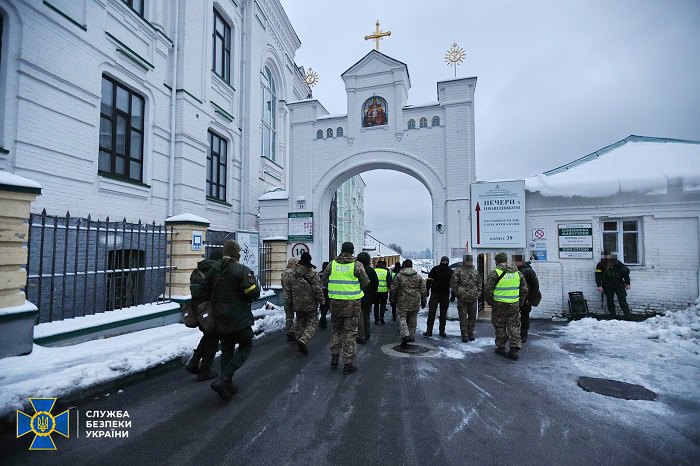 The SBU stressed that, given Russia's armed aggression, the risk of terrorist acts, sabotage, and hostage-taking increases, especially in crowded places.
Therefore, these events are held to: 
prevent the use of the Lavra as a centre of the "Russian world";
check the data on the use of the Ukrainian Orthodox Church premises for hiding sabotage and reconnaissance groups, foreign citizens, storing weapons, etc;
protect the population from provocations and terrorist acts.
With the direct participation of representatives of the church, law enforcement officers: 
inspect the territory and premises of the Lavra to identify items prohibited for circulation;
check persons on the territory of the Lavra for their involvement in illegal activities to the detriment of the state sovereignty of Ukraine.
"We emphasize that in its activities, the Security Service of Ukraine adheres to the principle of impartiality to the activities of any religious denomination and respects the right of every citizen to freedom of worldview and religion, as defined by the Constitution of Ukraine," the SBU reported.
The Security Service initiated criminal proceedings over the "Russian world" glorification during a service in one of the churches of the National Kyiv-Pechersk Lavra Preserve on 12 November.