Deputy Minister of Development for Communities and Territories of Ukraine Ivan Lukerya announced on Facebook that he had submitted a resignation letter.
"I am grateful to my colleagues and partners in the Government, Parliament, and the Office of the President of Ukraine. I am grateful to every head of regional administrations and city mayors. I made the decision at the beginning of the year, but sadly, due to political and bureaucratic circumstances, the legal formalities were timed to take place this week. Unfortunately," Lukerya wrote. 
He noted that he would announce his follow-up plans soon.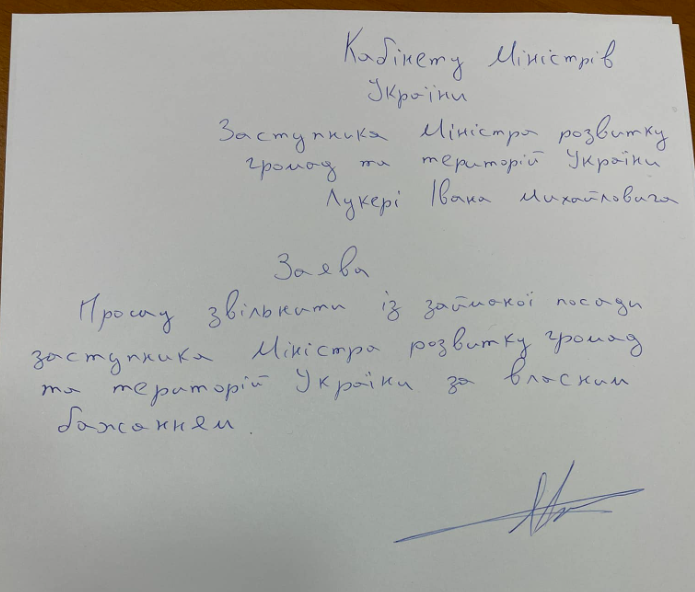 Vasyl Lozynskyy, Deputy Minister for Communities, Territories and Infrastructure Development, who was suspected of bribery, has recently been fired from his post. Deputy Prime Minister for Reconstruction of Ukraine Oleksandr Kubrakov has ordered an audit of all existing projects of the Ministry of Regional Development.