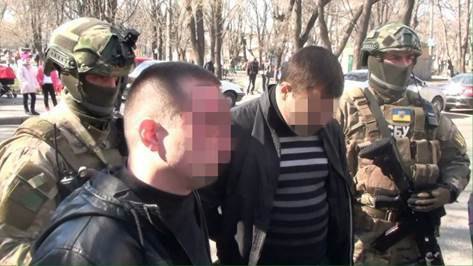 The Security Service of Ukraine (SBU) has detained a saboteur group of five members of the self-proclaimed separatist Luhansk people's republics who were planning to commit terror acts in Odesa and southeastern Ukraine.
"Law enforcers established that on the instruction from Russian supervisors, the terrorists were to carry out an armed assault on a regional penitentiary institution and set off an explosive during a religious holiday. Their chieftains expected these terror acts to destabilize the social and political situation in the southeast, in particular by provoking an interethnic conflict," the SBU's statement reads.
The SBU searched the saboteurs' houses and found over 1 kg of plastic explosive, two antipersonnel mines, four grenade launchers, two grenades and small arms.