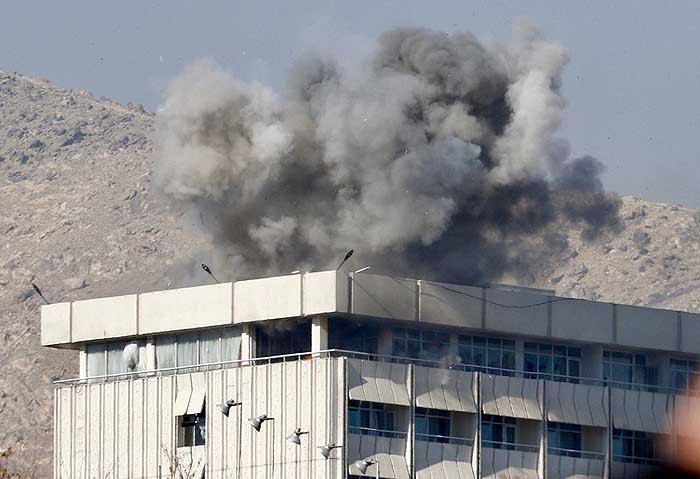 Ukraine's Ambassador to Tajikistan and Afghanistan Viktor Nikitiuk has confirmed the death of seven Ukrainian citizens in the Kabul terror attack on Sunday.
"The death of seven Ukrainian citizens has been confirmed as of today. We have information regarding all those citizens. Lots of Ukrainian aircraft technicians are working in Afghanistan; all the victims were working for the Afghan airline Kam Air and living at the Intercontinental Hotel," Nikitiuk told the television channel 112.Ukraine on Monday, 22 January.
On 20 January, the terrorist organisation Taliban attacked the hotel intercontinental in the capital of Afghanistan where foreigners usually stay.
On Sunday, BBC reported that nine Ukrainians, one German, one Greek and one Kazakh citizen had been confirmed dead.
Afghan airline Kam Air says a number of its employees were killed and some are still missing.