Ukrainian serviceman of the 92 Brigade of the Armed Forces of Ukraine Roman Savkov was released from "DPR" captivity, the Ukrainian representative in the humanitarian subgroup of the Tripartite Contact Group, MP Iryna Herashchenko, wrote on Facebook.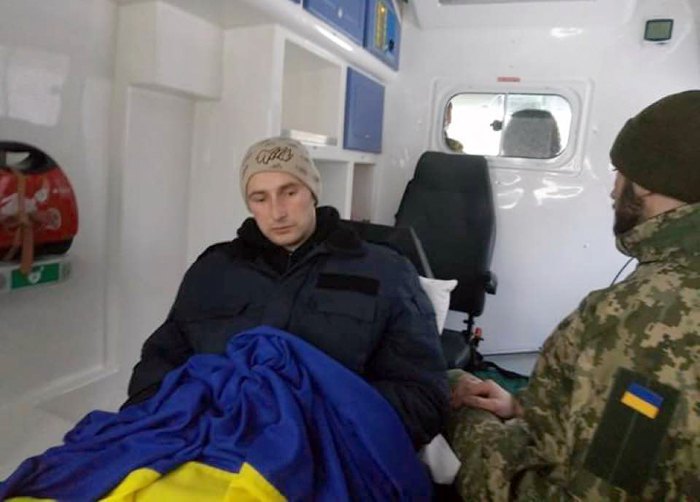 "The Security Service of Ukraine (SBU) just reported to President Poroshenko that the Ukrainian hostage, Roman Savkov, had been released. The president had already congratulated Roman on the phone. Savkov still does not believe in what has happened and is a state of shock. He was captured wounded, and held in Makeyevka penal colony. Although he has diabetes he did not receive medications in captivity. His health has seriously deteriorated," said Herashchenko.
"To release our military the president pardoned a scoundrel woman a few days ago," she added.
Nadiya Kozlova
Photo: 24tv.ua
Hromadske said Roman Savkov was swapped for Nadiya Kozlova, a native of the city of Chasiv Yar, Donetsk Region. She has been convicted of the murder of two national guards in November 2014, when she threw a hand grenade in their car. In the explosion, she got severe injuries. Surgeons had to amputate her both legs and one arm. At the time of the crime she was 19 years old.
Kozlova gave birth to a child in prison.
Late last month, 74 illegally detained Ukrainians were released from the militant captivity in exchange for 233 persons, whose release was sought by the other party.
This is the largest prisoner exchange in Ukraine since 2015.