Fake stories in parliament
The mere fact that this conference was held is already indicative: this topic has not been part of the public discourse in Italy until recently. Back in 2014, it was difficult to explain to Italians that Russian television is one of the reasons and means of Moscow's hybrid war against Ukraine. Today, fake news is one of the most notable issues for discussion in Italian society.
Mauro Voerzio, head of the Italian editorial office of StopFake, confirmed this statement in his speech. "People are already talking about this, including because of the coming Italian elections [parliamentary elections will be held on 4 March]. However, I do not expect an increase in Russian trolls' activity because their main 'work' has already been done here," he said.
However, he did not rule out that Italians might see new fake polls favouring the pro-Kremlin forces in the next few weeks. Polls are a powerful tool to influence public opinion. There can be new fake websites hosted somewhere in the Balkans, a source of false reports. While Italian readers are still rather untrained: unlike Ukrainians, they still do not perceive the search for truth and debunking of lies as a separate type of information journalism. This is confirmed by the figures: while Ukrainian StopFake is among the top websites in terms of views and is seen as a news website, its Italian mirror is nowhere as popular.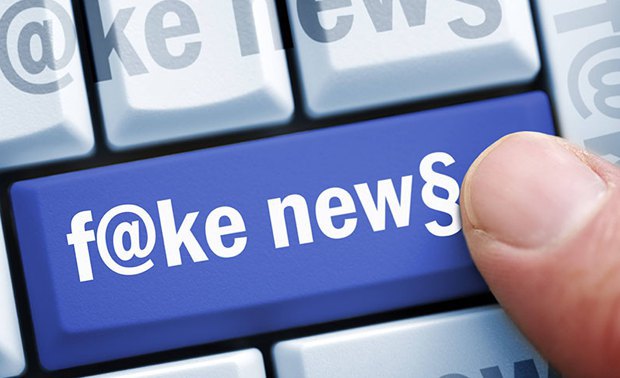 Mauro Voerzio warns that propaganda is very dangerous as it finds its way to the highest political level. For example, during her speech to parliament, Five Star Movement MP Marta Grande she urged measures against Ukraine while holding a photo of a "Ukrainian cannibal soldier". In fact, it was a photo made on the set of a Russian sci-fi film.
"Nobody has full immunity"
The director of the Institute of Social Sciences and Strategic Studies, Luigi Sergio Germani, disagrees. "If we get anxious and paranoiac because of fake news, this will also play into the hands of their authors. That's exactly what they want. Certainly, fake stories are effective, they destabilize, but you have to be aware of the problem and take action to solve it," Germani said.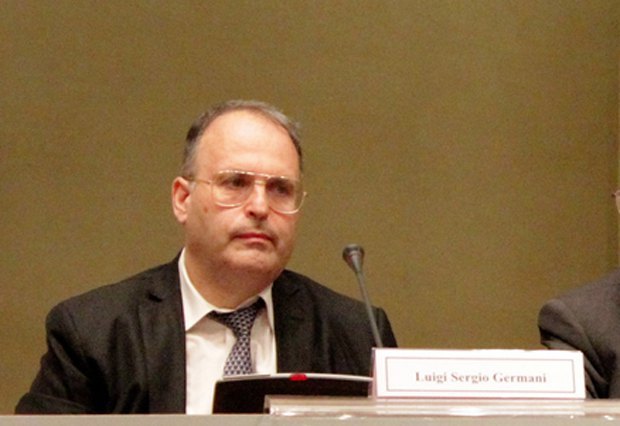 According to the pundit, those who create fake news, in particular from Russia, do not want to cause complete chaos in the countries they attach, but strive to destabilize and weaken Western societies by sowing discord among them. For example, the Italian version of Sputnik (Russian propaganda media outlet) often provokes discord between different groups within the Italian society and between its ethnic components.
Russia, in fact, uses Soviet-time "active measures abroad" in the Internet era, which makes them nearly global. According to the pundit says corruption, including bribery of officials, energy carriers and cyber attacks are weapons of the 21st century. Russia's problem is that it "wants to be perceived as the Soviet Union without objectively being one". This is a kleptocracy that feels uncertain. That is why Russian authorities spend most of their time in efforts to legitimise themselves.
"Let's bring Russia into this ..."
Over the four years of the war, Ukrainians have already developed a degree of immunity against Russian propaganda, or at least against very well-known narratives. Whereas at the beginning of 2014, a high proportion of the population in eastern Ukraine had faith in "strong leader Putin" and a "wonderful life of Russian pensioners" - that is why some of them have turned to be so vulnerable to propaganda – today only 3- 5% of Ukrainians trust Russian TV, according to Ruslan Deynychenko, co-director of the Ukrainian StopFake fact-checking community. However, he warns that propaganda is flexible and creative and does not repeat its mistakes.
Italians have an even weaker "immunity", according to Mauro Voerzio. "Italy is still far from overestimating fake news; there is no such risk. Besides, for each country, propaganda uses its keywords to which society is sensitive. For example, recent attacks in Ukraine often take the form of attacks on volunteers. There is a different selection of keywords for Italy," he says.
Yevhen Fedchenko, another co-founder of Ukrainian StopFake, agreed. "Unfortunately, no country in the world has full immunity against fake news, and no-one can deal with it on its own," he said.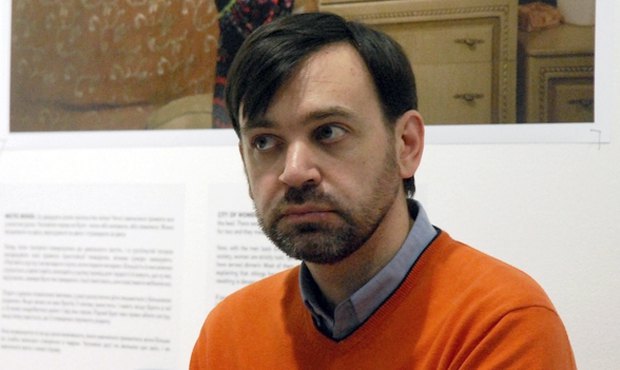 Yevhen Fedchenko
However, whereas the Ukrainian delegation saw a solution in joint efforts of democratic countries, the only Italian politician who participated in the discussion, Andrea Romano, begged to differ: "It has already been recognized that fakes are dangerous for democracy. At the same time, we want to be friends with Russia in the fight against fake stories and to involve it in this fight." The politician insisted that his party would do so in the future. And he sees a solution in working with large web companies to prevent the distribution of fakes.
We would have appreciated a deeper understanding of the nature of the current Russian government on the part of Romano who is a former journalist and researcher of collectivization and Stalinism in the USSR... But nobody managed to challenge him to a debate because he left on important business immediately after his speech without hearing representatives of the Ukrainian side.
Therefore, the issue was discussed in his absence. An analyst and adviser to the Ukrainian information policy minister, Yuliya Kazdobyna, said: "Involve Russia exactly how? Ukraine and Russia had an agreement on friendship and cooperation, and on the mutual recognition of borders - this did not help us prevent its aggression in any way. And how to negotiate with the one that cannot be trusted? After all, Putin's Russia gives promise, but it does not hold it."
It is sad for Ukraine that Romano represents the ruling Democratic Party, the only big political force which does not say that sanctions on Russia should be lifted immediately. Other leaders of the election race are the right-wing Northern League, Brothers of Italy, which is even more right-wing, the populist The Five Star Movement, Berlusconi's Forza Italia often mention the "strong leader" in the Kremlin and the "harm" of sanctions to the Italian economy.
But it is necessary to understand: unfortunately, there are no political movements in Italy that would understand the nature of Russian imperialism as well as, for example, the Baltic States.
However, the fact that the Democratic Party is pro-European and thus will not step out of the common EU line on sanctions is comforting. Although, some of its members would probably want this.