Several thousand rallied in Mariupol on 29 September under the slogan "We want to breathe!" after the ecological situation in this port city sharply turned for worse, a local LB.ua correspondent has reported.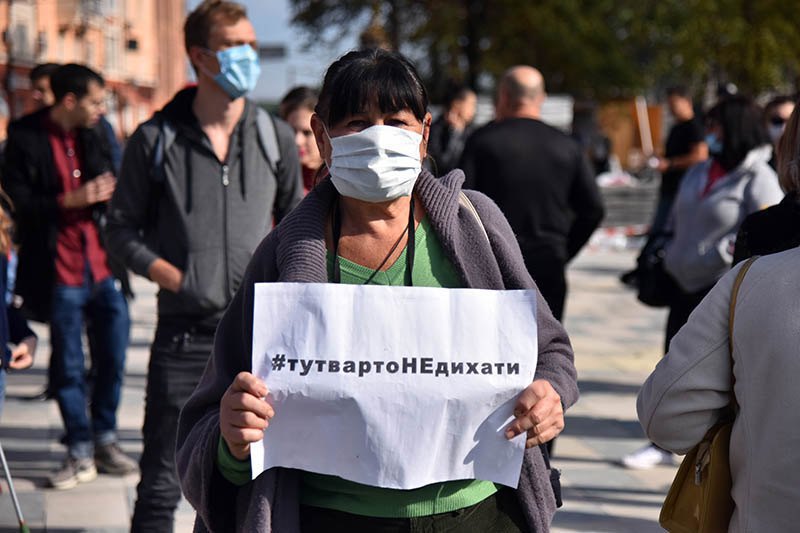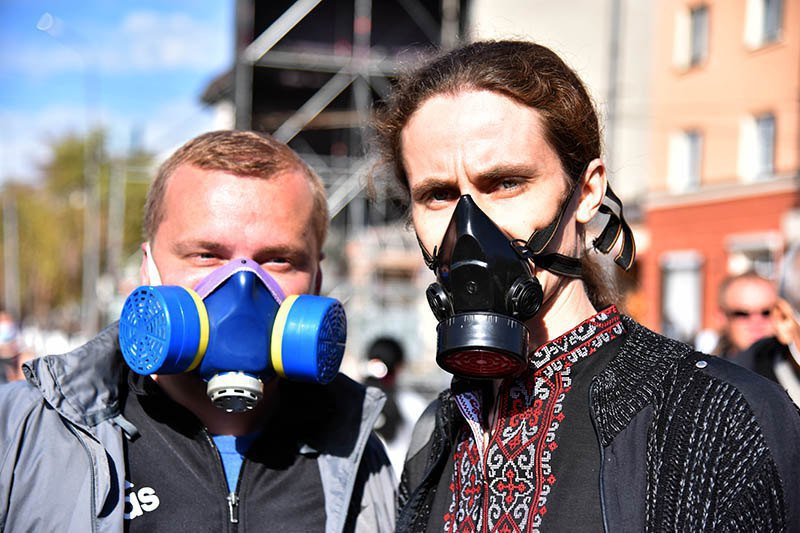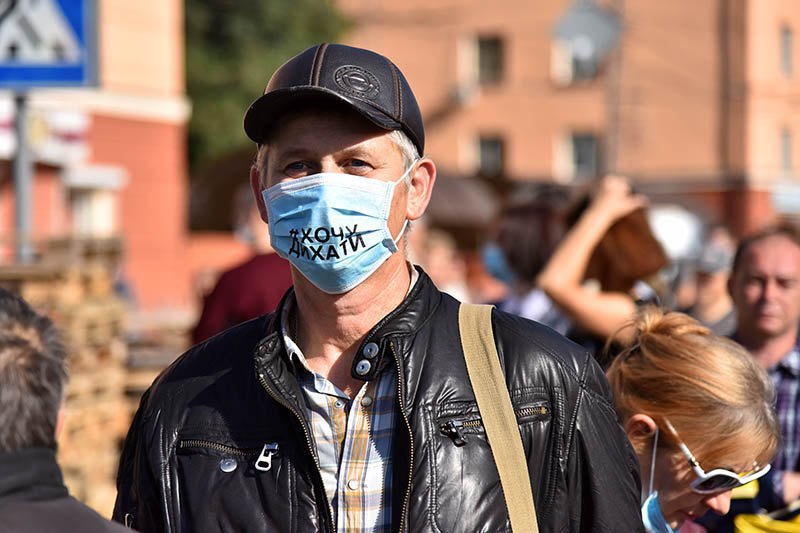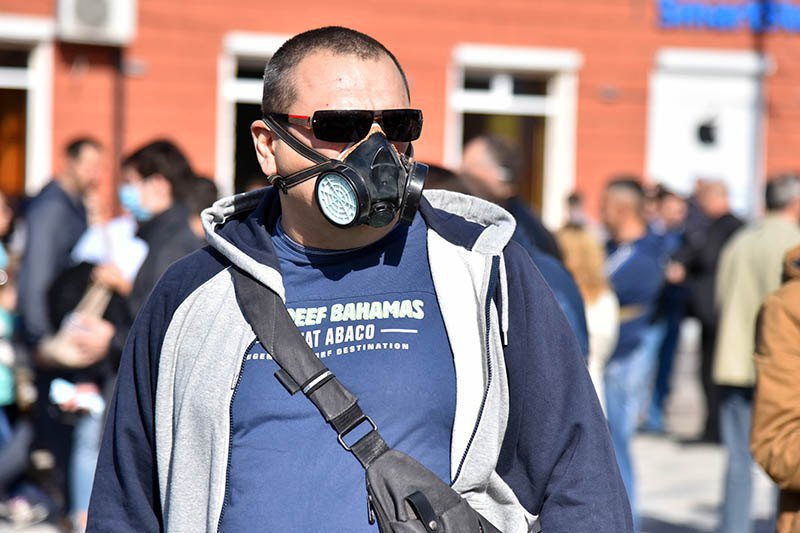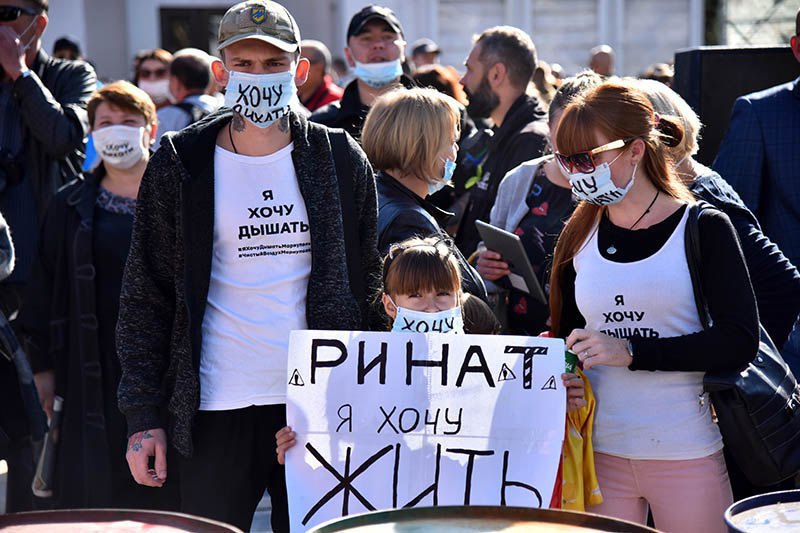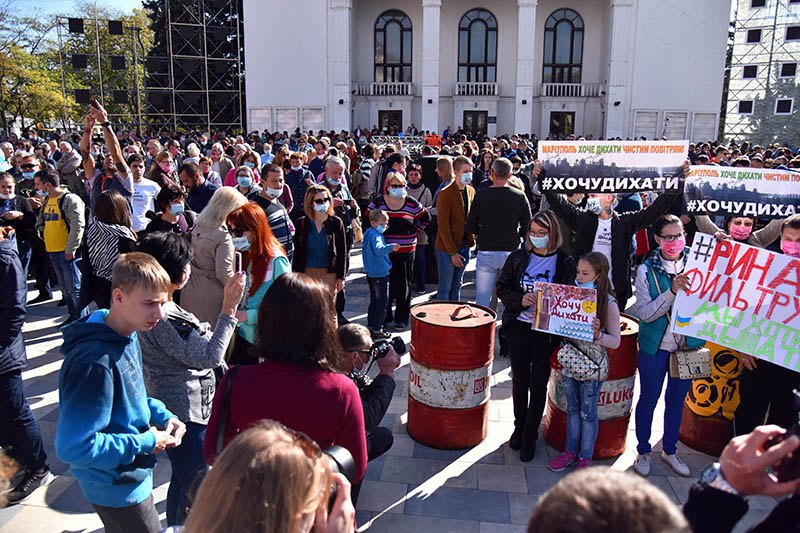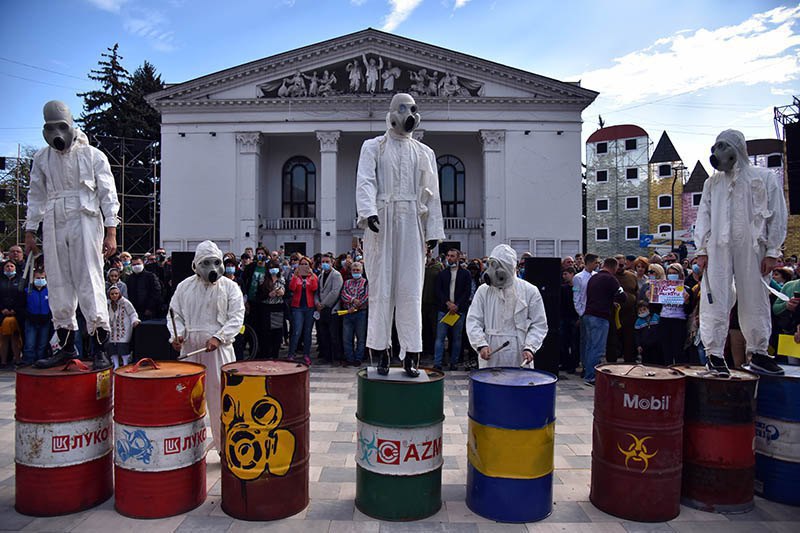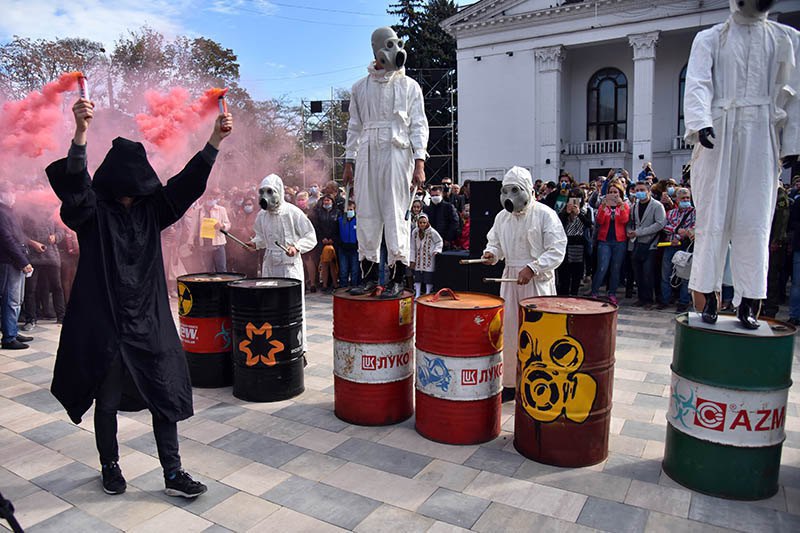 "Let us mark the day of the city in masks, respirators and gas masks!" the eco-activists said. "There is black smog above Mariupol, dirty veils on the horizon, windowsills turn black overnight. In the air, there is a unique smell of coke chemicals. The entire periodical table is billowing in the air, that's how Mariupol lives," one of the participants in the rally says.
Mariupol is one of Ukraine's largest industrial centres, home to two metal works owned by Metinvest Holding.
The rally demanded tighter environmental control over industrial facilities.
Activists wearing chemical protection suits drummed on empty barrels and lit red flares looking like plant gas outbursts.