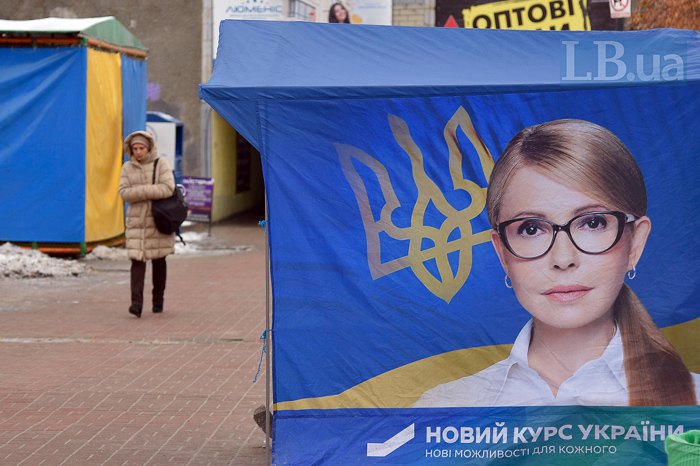 From 31 December to 3 February, presidential candidates can submit their documents for registration to the Central Electoral Commission (CEC). Registration ends on 8 February. So, we are not going to see the final list of candidates until 9 February.
Clearly, the obvious frontrunners of the presidential campaign are taking a pause and do not hurry to submit their documents to the CEC.
A source in Yuliya Tymoshenko's HQ told LB.ua that she is planned to be nominated as a candidate as soon as next week, on 22 January, when Ukrainians mark Unity Day. However, Petro Poroshenko's entourage has been silent about the date of his nomination, saying "they do not know when the D-day comes". [Later a source in the president's bloc said it was likely to happen on 2 February.]
"The work is in full swing, local headquarters were opened a long time ago. So, the only thing left for us to do is to wait for a statement. Especially since apart from the Tomos, we have prepared some more very interesting 'aces' for the election," a source in the presidential administration told LB.ua.
In the meantime, the CEC continues to register people with presidential ambitions.
So, by the morning of 15 January, 11 people have submitted their applications to the CEC to register as presidential candidates. By now, the committee has officially registered the first five candidates: Ihor Shevchenko, Serhiy Kaplin, Vitaliy Skotsyk, Andriy Sadovyy and Valentyn Nalyvaychenko.
A groom with the past of masseur and minister
The scandalous former minister of ecology and natural resources of Ukraine, Ihor Shevchenko, became the first officially registered presidential candidate. He submitted his documents to the CEC on the first day of the election campaign, 31 December.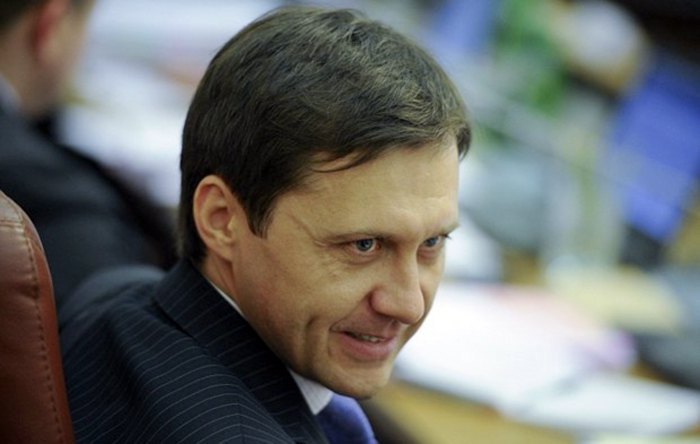 Ihor Shevchenko
Shevchenko's official dry profile is as follows: he is an independent candidate, born in 1971, has a university degree, lives in Kyiv and is the president of the Successful Ukraine charity. On his personal website, he talks in detail about how he first worked as a masseur, then as a lawyer and later as a minister. However, there is more than just achievements to the former head of the Ecology Ministry.
The first public scandal was also connected with Shevchenko's appointment. A lawyer without relevant education was appointed the minister of ecology immediately after the revolution. Immediately after that, Radical Party leader Oleh Lyashko said publicly from the parliament rostrum that it was Oleksandr Onishchenko, an odious businessman and MP, who bought the post for Shevchenko for $5m. A number of media said that the gas oligarch paid twice as much, $10m. After some of his recorded conversations were made public, Onishchenko admitted that he had lobbied for Shevchenko's nomination to the government in the interest of the incumbent president.
Shevchenko did not keep long as ecology minister anyway. As early as in 2015, criminal charges were filed against him of suspicion in illegal enrichment. Also, there were reports that the minister took a trip to Europe on Onishchenko's private plane when an oil depot was burning near Kyiv. As a result, Shevchenko was fired. A year later, the Kyiv district court dropped the illegal enrichment charges against the ex-minister.
At the same time, Kyiv residents could observe how the entire capital was literally flooded with posters showing Shevchenko and saying that he was dismissed illegally. Now Shevchenko is all over the billboards with a rose in his hands, offering "to find a bride for a presidential candidate". An online project to select his spouse starts on 18 January and should become the main feature of the little-known candidate's campaign. The main selection criterion for potential brides is the knowledge of Shevchenko's election manifesto.
What's this clownery for?
Tymoshenko's entourage says that candidate Shevchenko is acting in the interests of one of the groups in the president's inner circle and will be one of his many technical candidates. Naturally, Shevchenko publicly denies this connection.
Ihor Kolomoyskyy's project, the UKROP party, suspects Shevchenko of working against their candidate, MP Oleksandr Shevchenko, who is a co-owner of the Bukovel ski resort. The "clone" technology used to confuse voters by using candidates with identical last names is not new and has been used more than once in Ukraine. Actually, given Oleksandr Shevchenko's more than modest ratings, the need to use any technology against him is very questionable.
A candidate from extraordinary people
Unaffiliated MP Serhiy Kapli is another registered presidential candidate. Officially, he was nominated by the Social Democratic Party, which he heads. According to his biography, he was born in 1979, has a university degree, lives in the village of Opryshky, Hlobyne District of Poltava region. Those who at least occasionally paid attention to Kaplin's political activity will confirm that he is one of the most scandalous deputies in the Ukrainian parliament.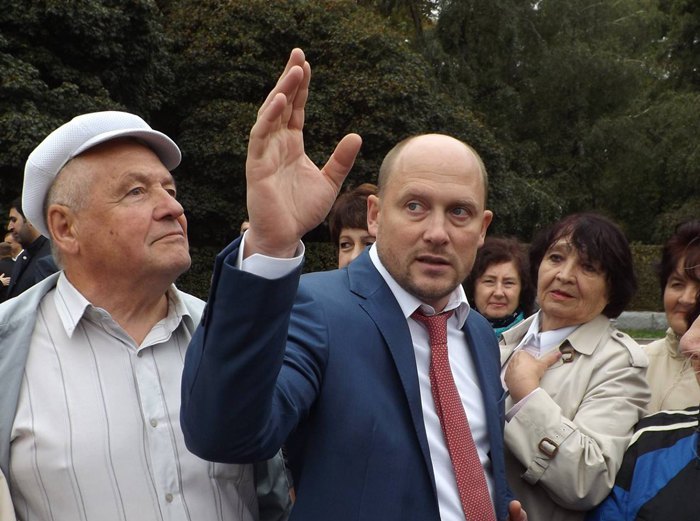 Serhiy Kaplin meets veterans in Poltava
By the way, many among Ukrainian politicians call Kaplin the "second Lyashko" because of his excessive tendency to flamboyant performances. This can explain why both politicians have a long-standing and undisguised feud. However, on the sidelines of parliament, there is a simple explanation for these resentment and regular mutual insults.
"Lyashko is financed by Rinat Akhmetov, which has long been in conflict with Dmytro Firtash. Kaplin has been brought up and mentored by Firtash's partner Serhiy Lyovochkin. Kaplin is a valuable asset, he is prepared to say anything he is told to and endure everything. Even when real shit is being poured on him, as it happened at one of the rallies outside the Cabinet of Ministers," a member of the Petro Poroshenko Bloc faction told LB.ua.
Kaplin indeed resembles a "young Lyashko" which ate dirt at the rostrum in his early career and brought milkmaids with empty buckets to parliament. For example, he was on a "hunger strike" for nine days at the Naftokhimekolohiya company, where he chained himself with handcuffs. He was defending the interests of the Institute of Water Treatment Technologies, which it allegedly owns.
Lb.ua heard from multiple sources in different factions that Kaplin is one of the technical candidates seeking to undermine the rating of his direct competitor, the "main Radical Party member". Certainly, with an eye to the autumn parliamentary elections. However, he began his election campaign by trolling Yuliya Tymoshenko, who promised to decrease gas prices by half. In response, Kaplin put up the billboards promising a fourfold cut.
A free agrarian
The next presidential candidate is Vitaliy Skotsyk, born in Symoniv, Rivne Region in 1972. From September 2014 to September 2018, he was the head of the Agrarian Party of Ukraine. Skotsyk's impressive official biography says that he "began his career in the Lenin kolkhoz in Hoshcha District of Rivne Region, continued his studies in the USA and then held managerial posts in the USA, Great Britain and Ukraine". In particular, he was the CEO of the world-famous US companies such as AMAKO and Landcom International. Actually, there he managed to make millions in debts and was dismissed.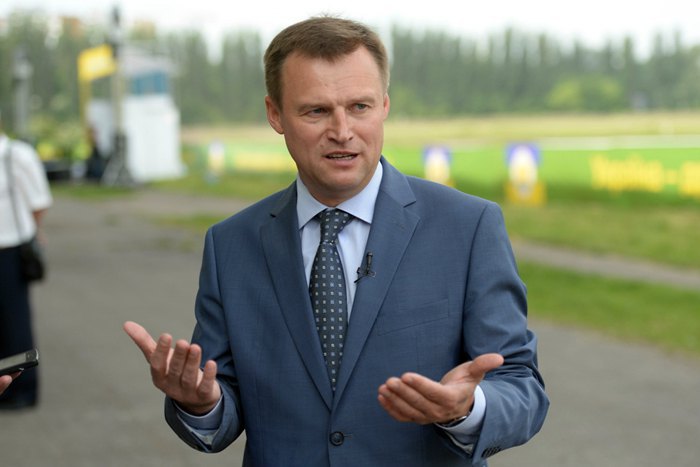 Vitaliy Skotsyk
There are quite a few inconsistencies in Skotsyk's biography which cast doubt on his brilliant career. In particular, he said in his biography that he was an "honorary citizen of the United States" although only eight people had received this title in the entire history of that country, including Winston Churchill and Mother Teresa. The Ukrainian agrarian is not among them, which is easy to check here. Later, the politician said that he was an honorary citizen of two American cities, Lafayette and West Lafayette. However, no information about this has been found online.
Similarly, according to Skotsyk, after studying, he went to the UK where he was named the best foreign top manager in 1996. No evidence of this has been found either.
After his expulsion from the Agrarian Party in September 2018, Skotsyk announced that the party was captured in a hostile takeover and that he was planning to claim it back. It is a big question whether his participation in the presidential campaign will help him.
The first heavyweight
One of the first registered candidates was the Lviv mayor and leader of the Self-Help party, Andriy Sadovyy. The "garbage scandal" and then the withdrawal of the core of the Kyiv office n Kyiv delivered a serious blow to the ratings of both Self-Help and Sadovyy, who was once considered a potential frontrunner. However, the party hopes that successful participation in the presidential race will strengthen the party's position on the eve of the parliamentary elections.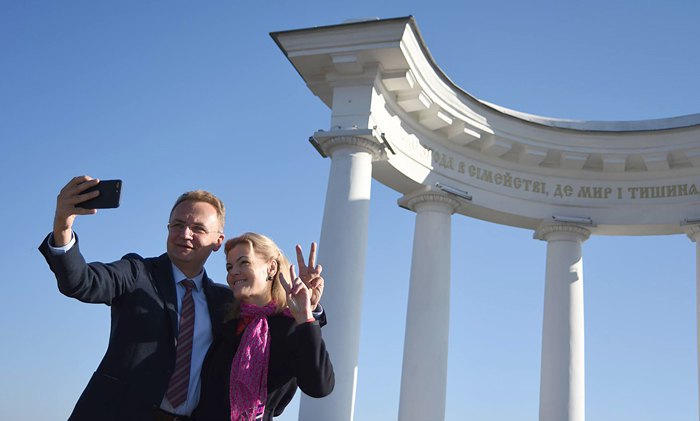 Andriy Sadovyy and his wife Kateryna
"Now is not a very good time for our party and prospects for the parliamentary elections are not bright. There are frictions in the party, there is this dirty linen was made public contrary to what we wanted. There were a lot of discussions about whether Andriy should run. As a result, a decision was made to rescue Self-Help," one of the party's senior members told LB.ua.
According to him, Sadovyy will conduct a "serious campaign".
"He moved to Kyiv and is taking his family with him. If he gets less than 3% in the spring election, there is a risk that our party will not make it to the next parliament. This risk is real indeed," the MP admitted.
Dreaming of an old post
Valentyn Nalyvaychenko has a somewhat different disposition. The former chief of the Security Service of Ukraine (SBU) has long and unsuccessfully tried to take his personal political project to a serious orbit but in the end, it seems, he agreed to the role of a junior partner.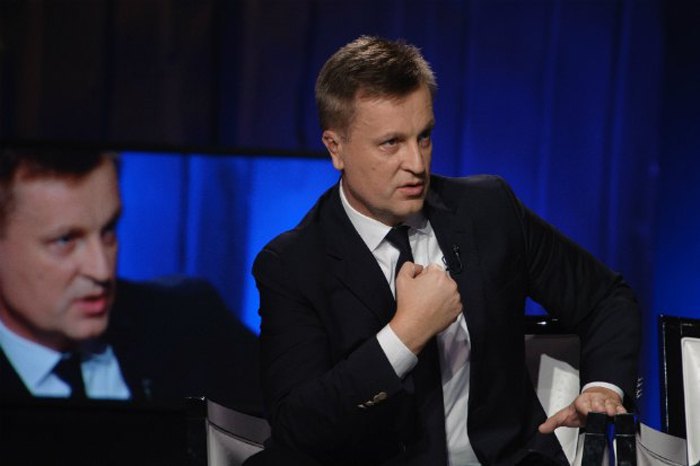 Valentyn Nalyvaychenko
"Nalyvaychenko is a status candidate, his role in this election will ultimately be limited to supporting one of the candidates in the runoff. Most likely this will be Tymoshenko. In exchange, Nalyvaychenko hopes to return to his post or get another position in the team of a new president," a source in Tymoshenko's HQ told LB.ua.
"Nalyvaychenko has a bird in his hand, he is a former chief of the SBU. Therefore, he has certainly prepared a 'portfolio' of compromisinginformation. His task is to use this information to pull the carpet from under a specific candidate in the runoff," he predicts.
The fact that another ex-head of the SBU, Ihor Smeshko, announced his presidential ambitions but has not submitted his papers to the CEC yet only adds the "spy games" intrigue to the election. The former head of the State Fiscal Service, Roman Nasirov, Ukraine's former representative of Ukraine in a subgroup of the Trilateral Contact Group on Donbas, Roman Bezsmertnyy, and even the eternal candidate Petro Symonenko from the Communist Party are also firmly inclined to run.
MPs Vitaliy Kupriy and Yevhen Murayev, former Defence Minister Anatoliy Hrytsenko are expected to get registered these days. We will profile them in the next review.