The far-right National Corps held a peaceful rally in central Kyiv on 16 March, demanding punishment for those involved in the corruption scandal in the state defence concern Ukroboronprom.
According to an LB.ua correspondent, over 1,000 people attended the rally in Independence Square.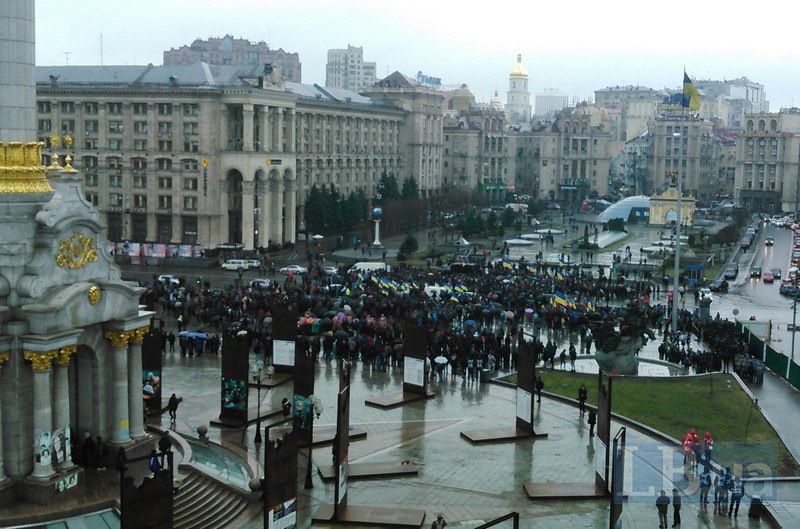 They were demanding the arrest for suspects in the Ukroboronprom case, including Oleh Hladkovskyy (who changed his last name from Svynarchuk), Ihor Hladkovskyy, Vitaliy Zhukov and Andriy Rohoza. They believe their property should be confiscated too.
The protesters also want the prosecutor-general to report on progress in the defence-related cases on a weekly basis.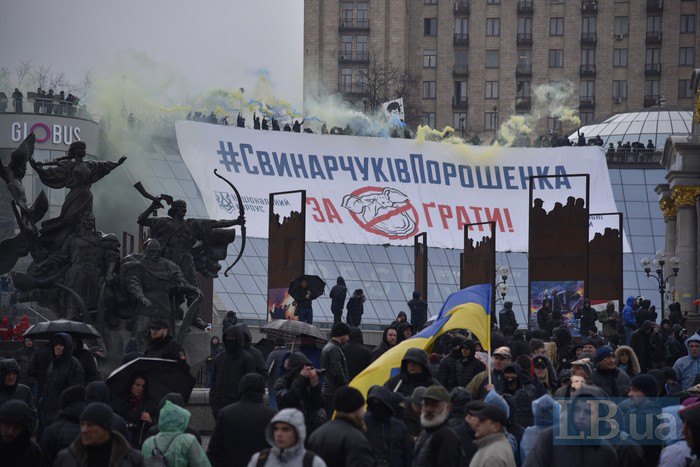 They put up a poster saying "Svynarchuks – to jail".
The National Corps said that if Oleh and Ihor Hladkovskyy are put in custody, protests will stop. Otherwise, they will continue on a weekly basis.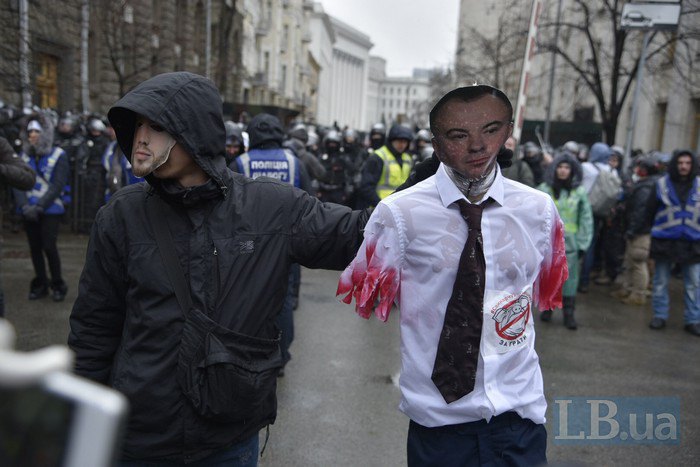 The protesters walked towards the presidential administration but President Petro Poroshenko was on a visit to Poltava.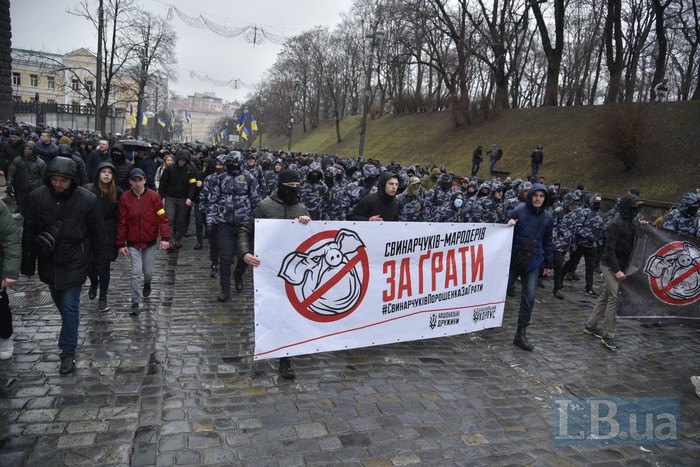 In Bankova Street, where the presidential administration is located, National Corps representatives threw plush pigs at law enforcers, hinting in Hladkovskyy's former last name Svynarchuk (a derivative from "pig"), and at the presidential administration.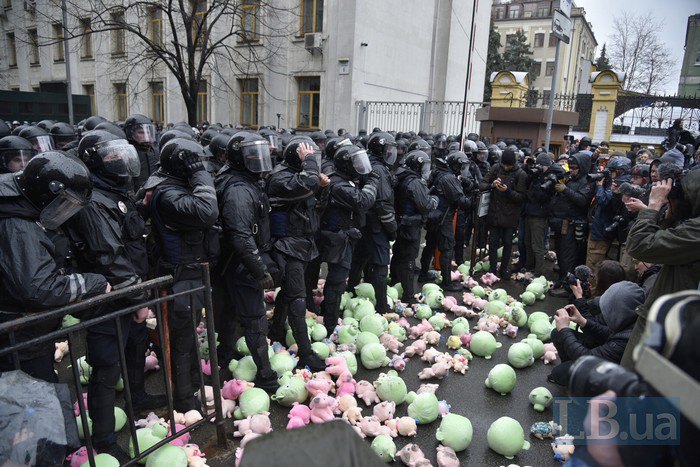 At the end of the rally, National Corps leader Andriy Biletskyy said that it was attended by at least 10,000 people.
According to earlier reports, 3,000 police officers were deployed in central Kyiv because of the rally. The government quarter was closed for traffic.