Several dozen cyclists held a die-in protest outside the Kyiv mayor's office on the morning of 14 March, according to an LB.ua correspondent.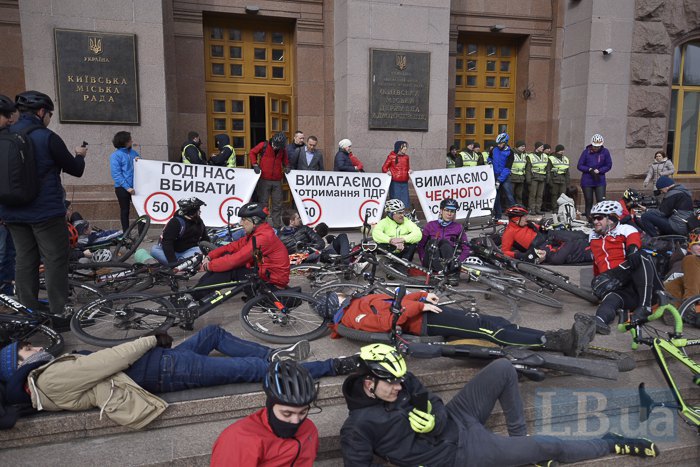 Their campaign is prompted by the death of an elderly man who was hit by a car at a cyclist crossing in Kyiv's Bazhan Avenue on 28 February. The man died of multiple heavy injuries 12 days later.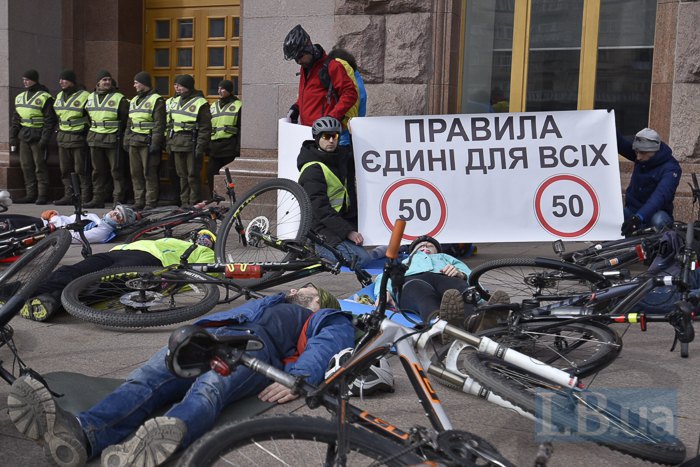 The protesters blame the death on Kyiv city state administration officials who, in their opinion, have been sabotaging the development of the city's cycling network and upped the speed limit to 80 km per h on main thoroughfares.
"It looks as if they are deliberately wishing cyclists got killed. Their actions directly point to this," the campaign organisers said.