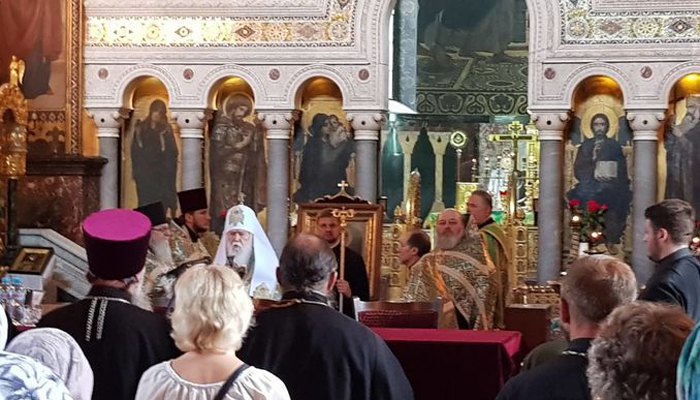 A "council" of the dissolved Ukrainian Orthodox Church of the Kyiv Patriarchate (UOC KP) convened by Honorary Patriarch of the Orthodox Church of Ukraine Filaret has reversed the decision to dissolve the Kyiv Patriarchate and refused to recognise the Constantinople-issued tomos about autocephaly.
This is stated in the decision of the "council", which, according to RBC-Ukraine, was adopted without discussion unanimously.
The first clause of the resolution says that on 15 December 2018, there was no local council of the UOC KP and the decision to dissolve the Kyiv Patriarchate at that time was conditional. It goes on to say that the UOC KP continues to exist and Filaret remains its patriarch for life.
The UOC KP said that all the monasteries in Kyiv (St. Michael's Golden-Domed Cathedral, the Theodosius Monastery, the Vydubychy Monastery, the Nicholas Monastery in Bohuslav, all parishes of the Orthodox Church of Ukraine in Kyiv must be managed by the Kiev Patriarchate.
Also, the Church of Filaret declared its rights to the Kyiv Orthodox Theological Academy, all the dioceses, monasteries, religious schools, brotherhoods, missions registered by state bodies as religious organizations of the UOC KP.