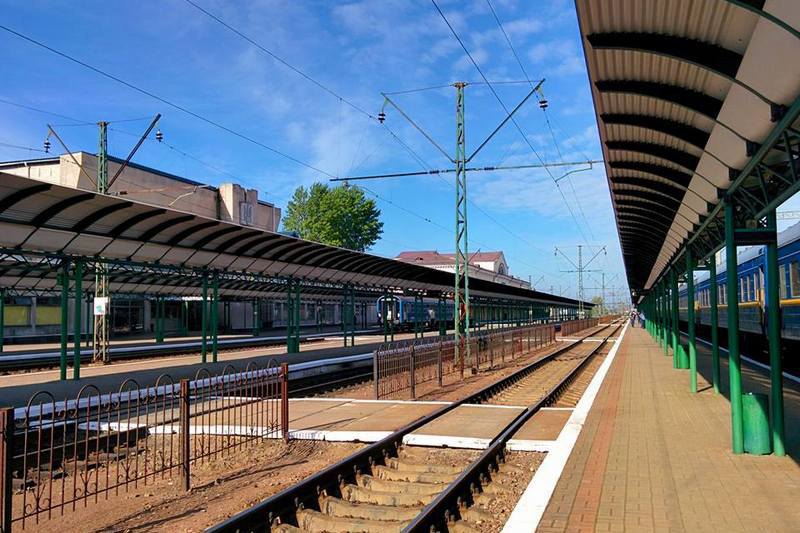 Chop is an international train station on the border with connections to Slovakia and Hungary. The train schedule is available on the website of the Ukrainian Railway (Ukrzaliznytsya) but it does not say how to cross the border in Chop. Stay with me and you will learn how.
The station in Chop is a Soviet building which consists of a waiting room, a restroom and a customs/border hall. There are ticket counters to the left of the customs hall. One of them is the international ticket counter which sells tickets for international trains. Some ticket officers used to have problems understanding Ukrainian but it is no longer the case.
You can pay for tickets with cash (hryvnyas) or using a bank card but card terminals can be unreliable. The preliminary cost of tickets is written cash counters.
After buying tickets, passengers usually wait in the waiting hall for the customs and border hall to open. Announcements about the opening of the hall are usually made in Ukrainian only. Pay attention because there are not many passengers going to Slovakia, so you can miss the opening of the customs hall. Hungary is a popular destination so you will notice when the customs clearance starts.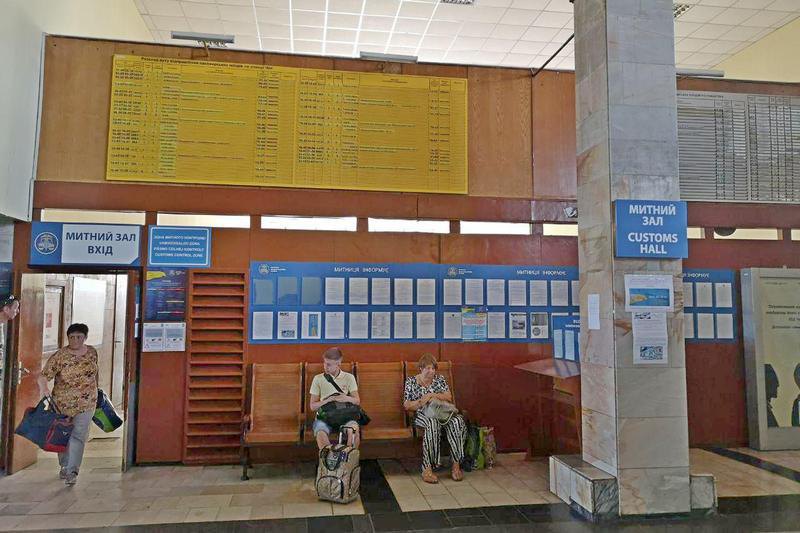 Unfortunately, I was banned from making photos of the customs and border zone twice. So I had to draw a rough plan on my own.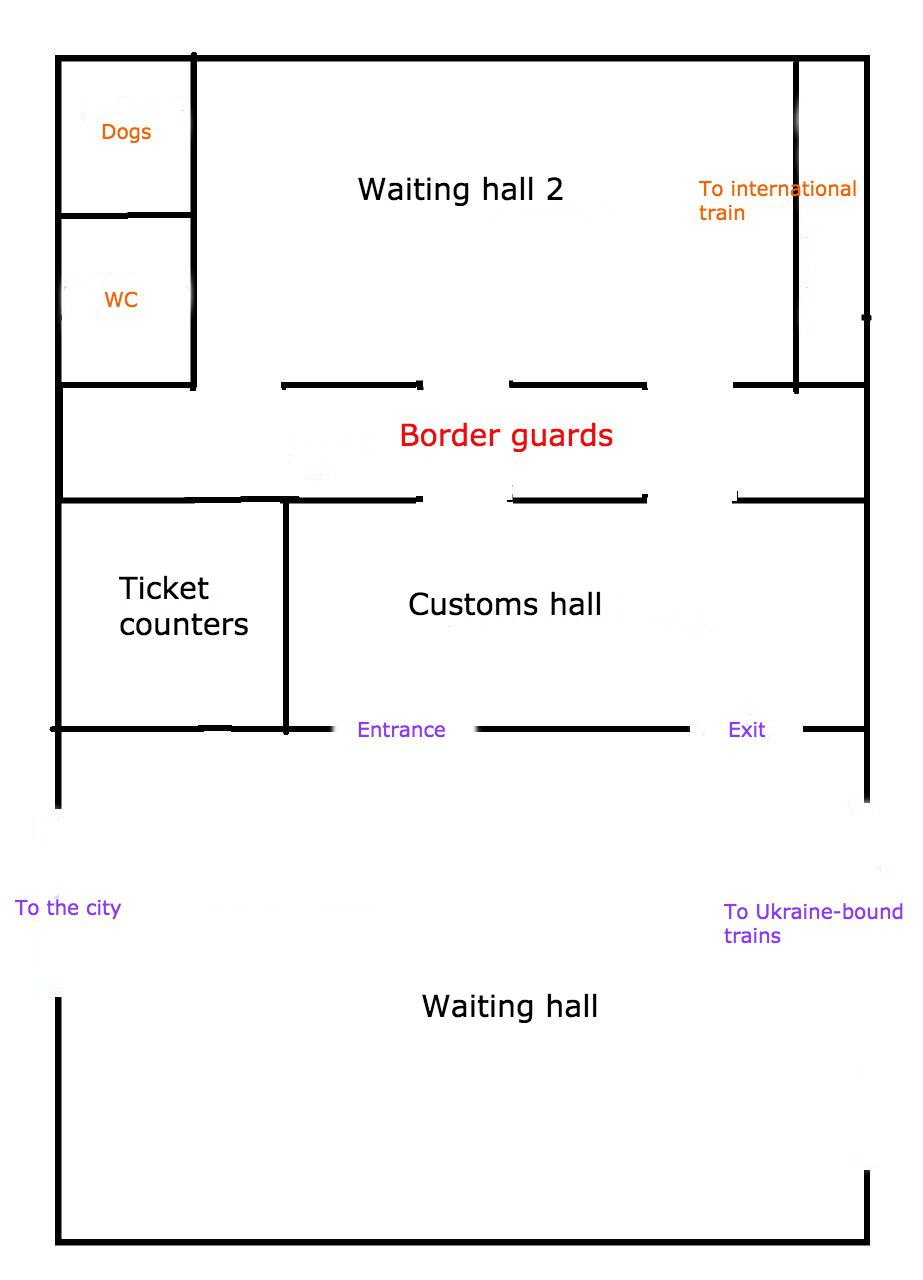 The first is the customs hall where you are asked whether you carry any forbidden items, how much alcohol, cash and cigarettes you have. By the way, do not be surprised if they stick their hands in your backpack to feel it out. I am not sure whether it is part of a procedure but I have observed this on several occasions.
Behind the customs hall, there are three lines with border guards. Present your passport with any cover removed from it. A border officer will check in the database whether you are allowed to leave the country. If you are cleared, you can proceed to the other waiting hall. You will be allowed to board the train in several minutes.