Representatives of right-wing groups are rallying outside the office of the pro-Russian channel NewsOne in Kyiv, according to an LB.ua correspondent.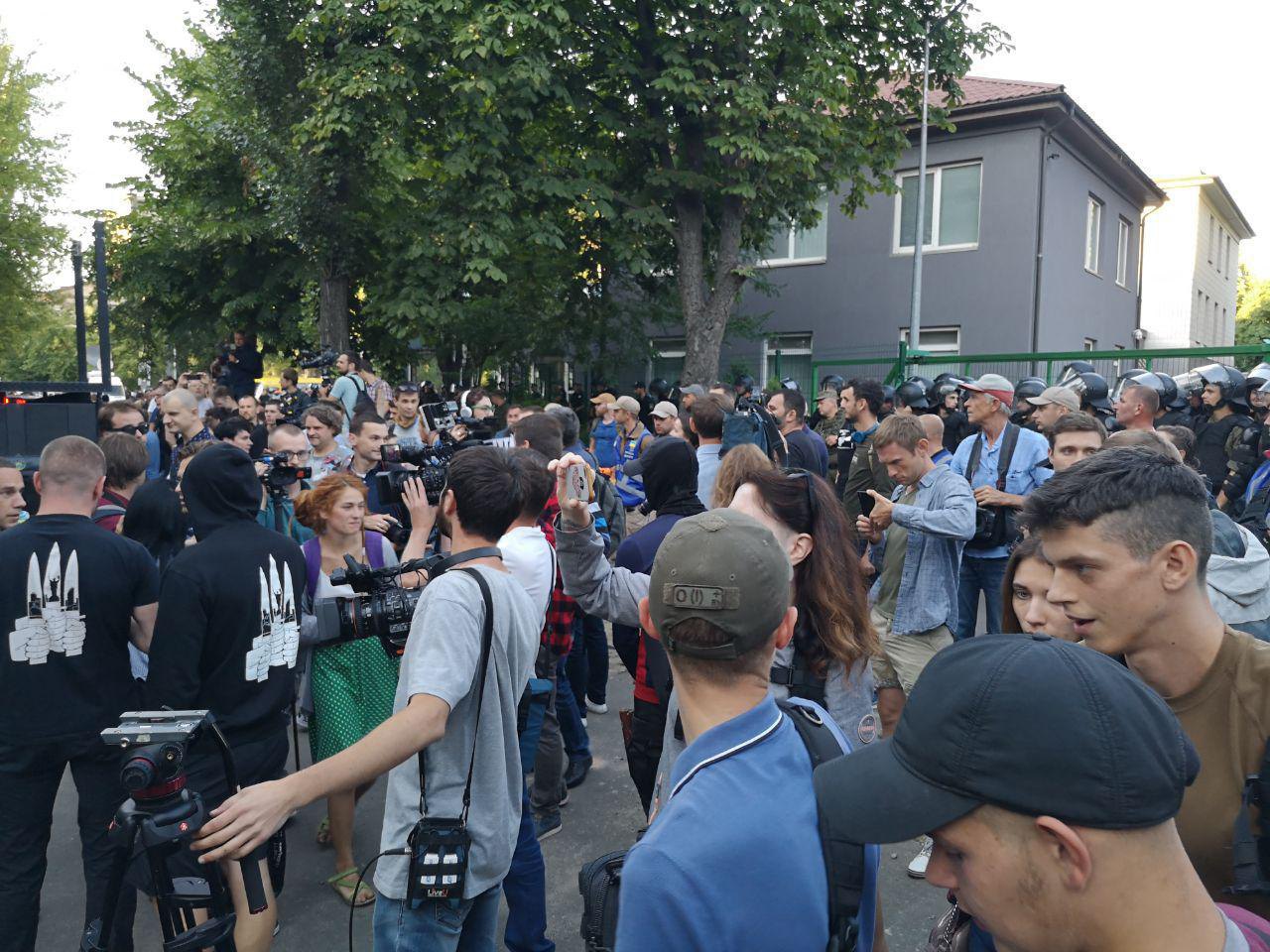 Around 250 activists are protesting against the channel's plans to hold a TV link with Russia's pro-Kremlin channel Rossiya 1 on 12 July. Some are holding posters and burning flares.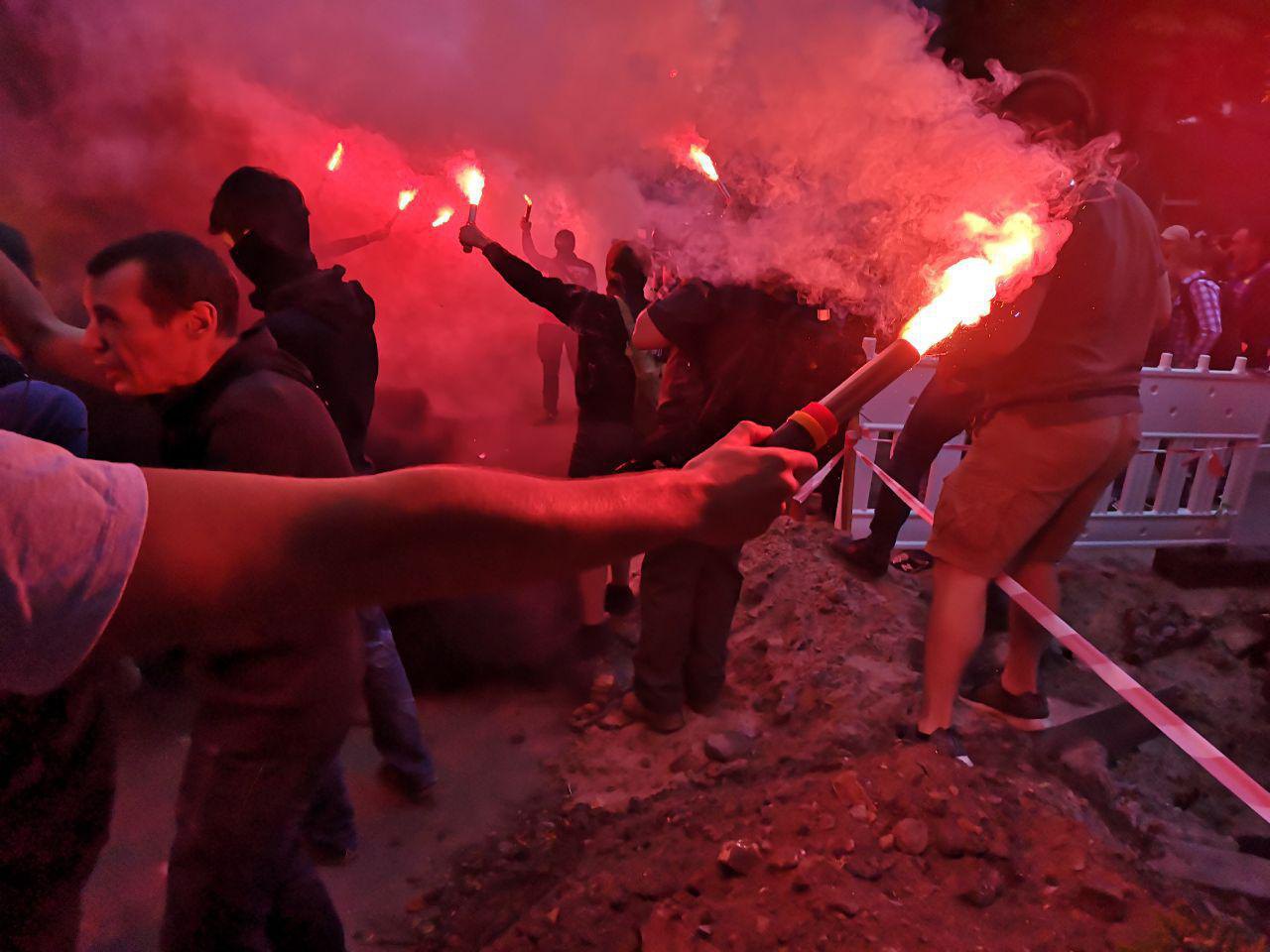 Two buses full of police have pulled to the area. However, the situation is not tense, and there are no conflicts.
Earlier today, there was a protest outside the president's office in Bankova Street.
Later in the day, the TV channel said that it would cancel the TV link.