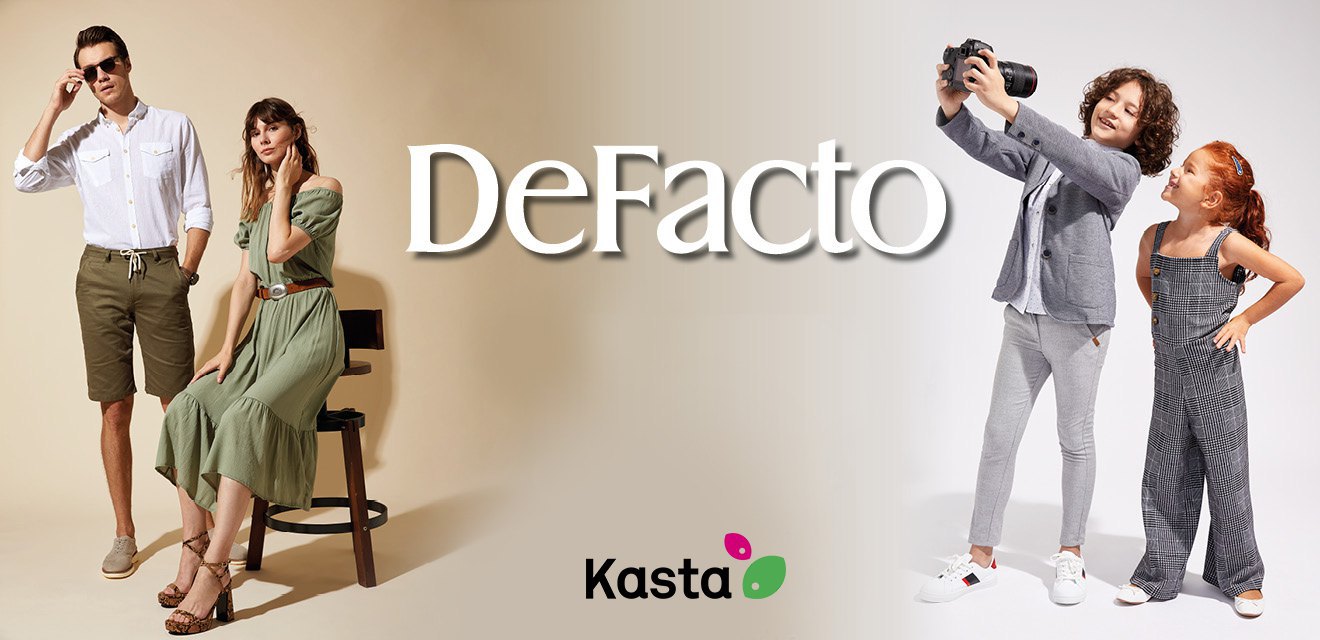 Ukrainian e-commerce market leader category Shoes&Apparel and the world known Turkish retailer have teamed up to present Ukrainian buyers great range of quality clothing and accessories at very affordable prices. "We are very pleased to start cooperation, because believe that our customer base and well-established infrastructure opens up great opportunities to DeFacto brand for securing the leading position in the Ukrainian retail market. At the same time, we are glad to open for our clients an access to great products that is comfortable to wear, made of quality materials, with great range of models, styles and sizes for a reasonable prices. For the time being, we are planning to build a strong symbiosis between companies so to keep on following our Mission to always excite clietns with new and qulity products" – comments on subject, Head of Buying Kasta.ua, Nikolay Trotsenko.
Brand DeFacto was founded 2005. In 2011, company opened a design department in Barcelona, and in 2017 in Europe and Asia there were already more than 400 points of sales. The ambitious brand has a strong position in TOP 3 of Turkish retail companies. DeFacto Designers offer customers from different countries a new take on everyday fashion. When creating clothes and shoes for a particular country, they take into account traditions and features of the local mentality. As a result, customers can choose comfort clothes for everyday occasions, for the office, country trips, party events etc.
Not limited to clothing and footwear, DeFacto offers its customers the necessary accessories: handbags, wallets, scarves, costume jewelry. Choosing dresses from DeFacto is not only fascinating, but also quite simple - you can order everything you need in one place.
Within a few days of sales on Kasta, the DeFacto brand became leader of wishlist savings . This is a testimony to a great deal that brand managed to offer - excellent quality and very attractive prices. Not to miss the opportunity to buy DeFacto products at a promotional price in the future, you can subscribe to the brand update at https://kasta.ua/brand/DeFacto/.