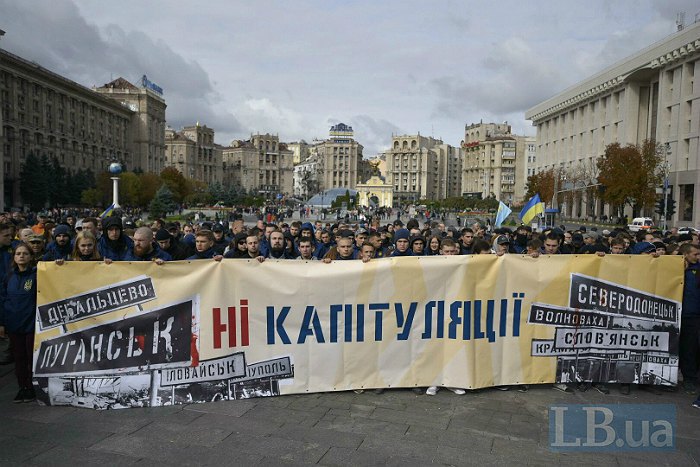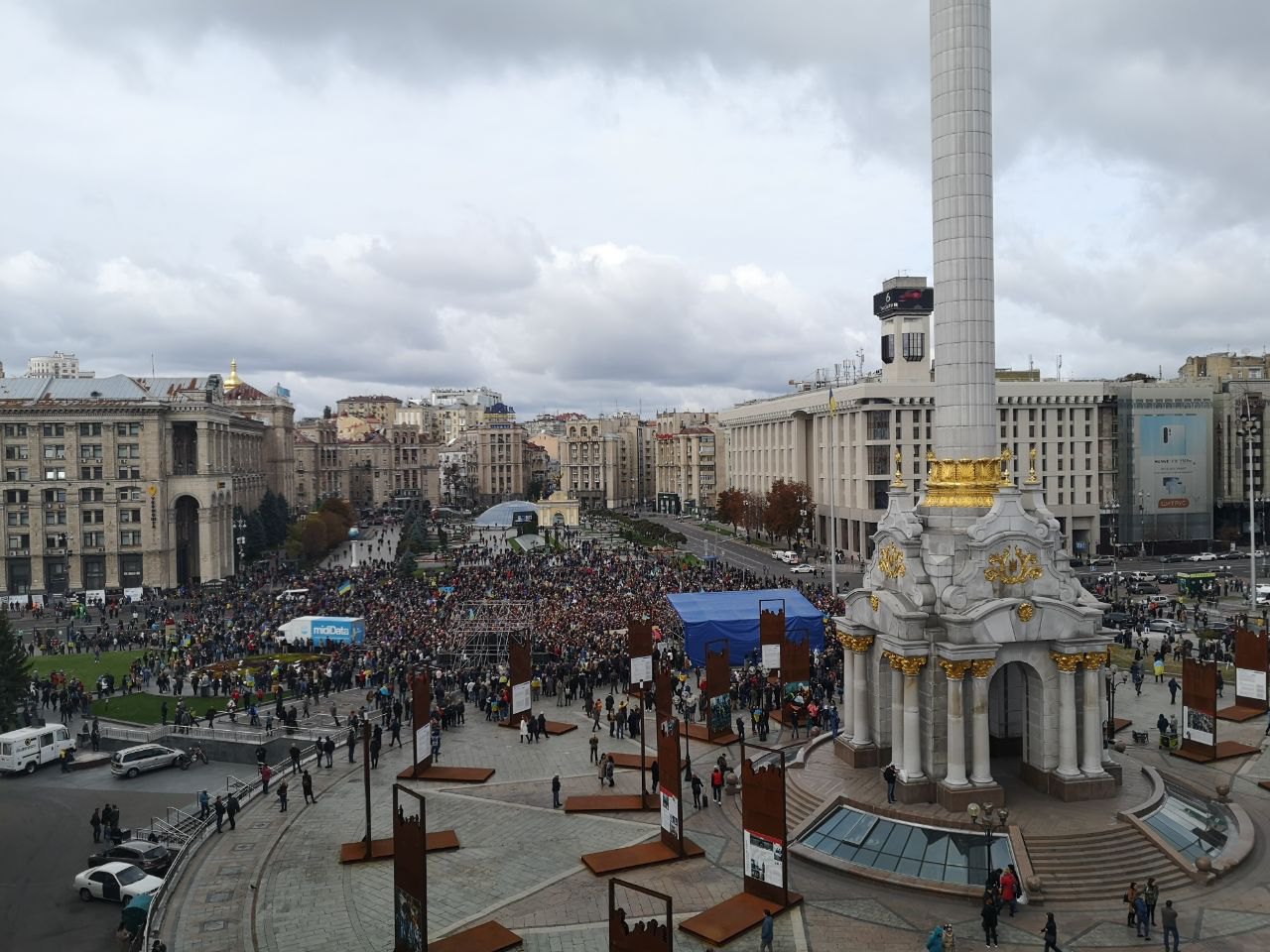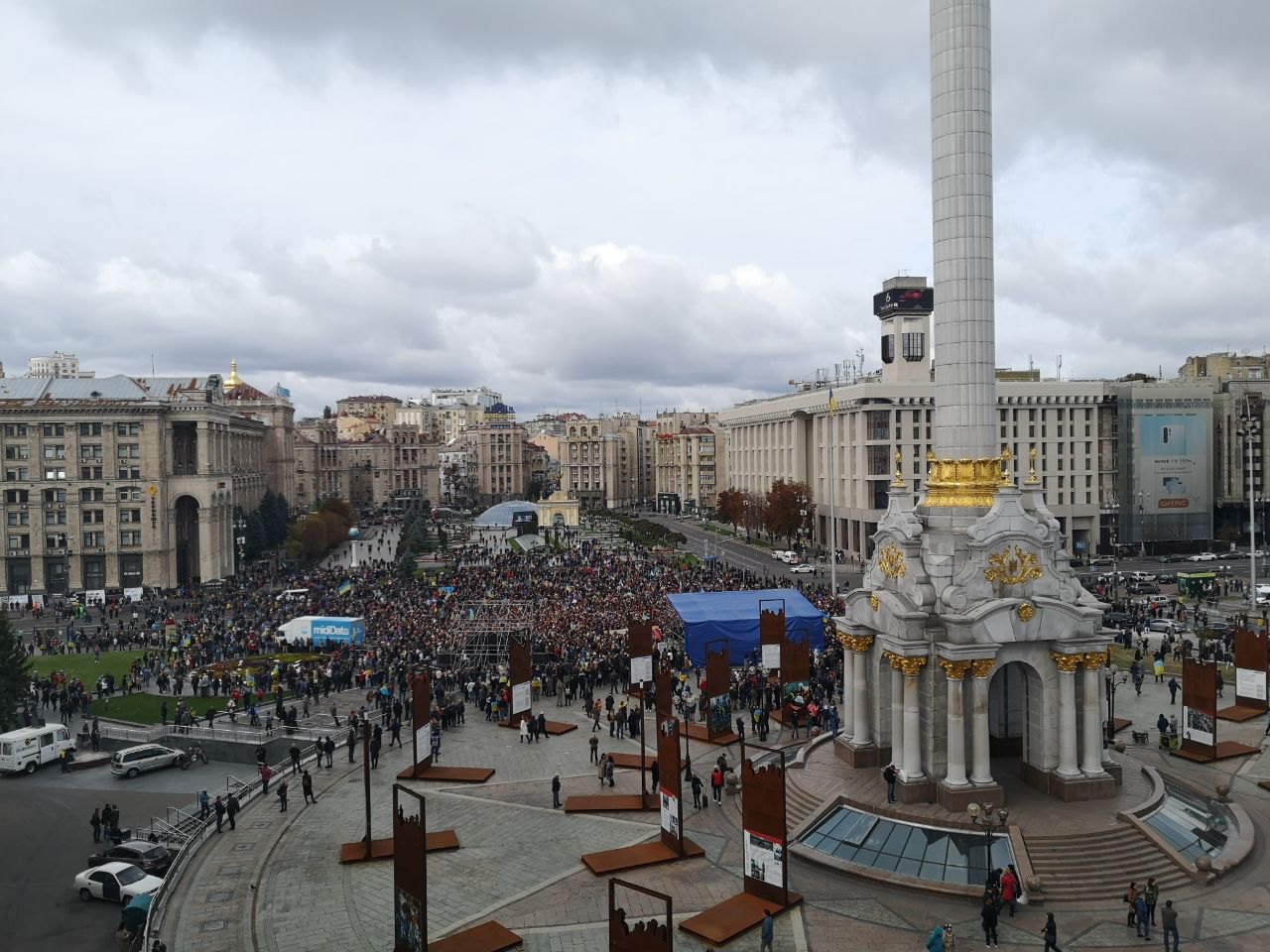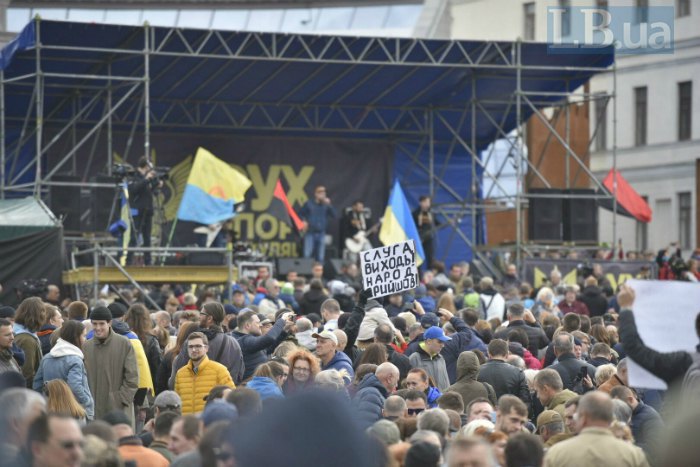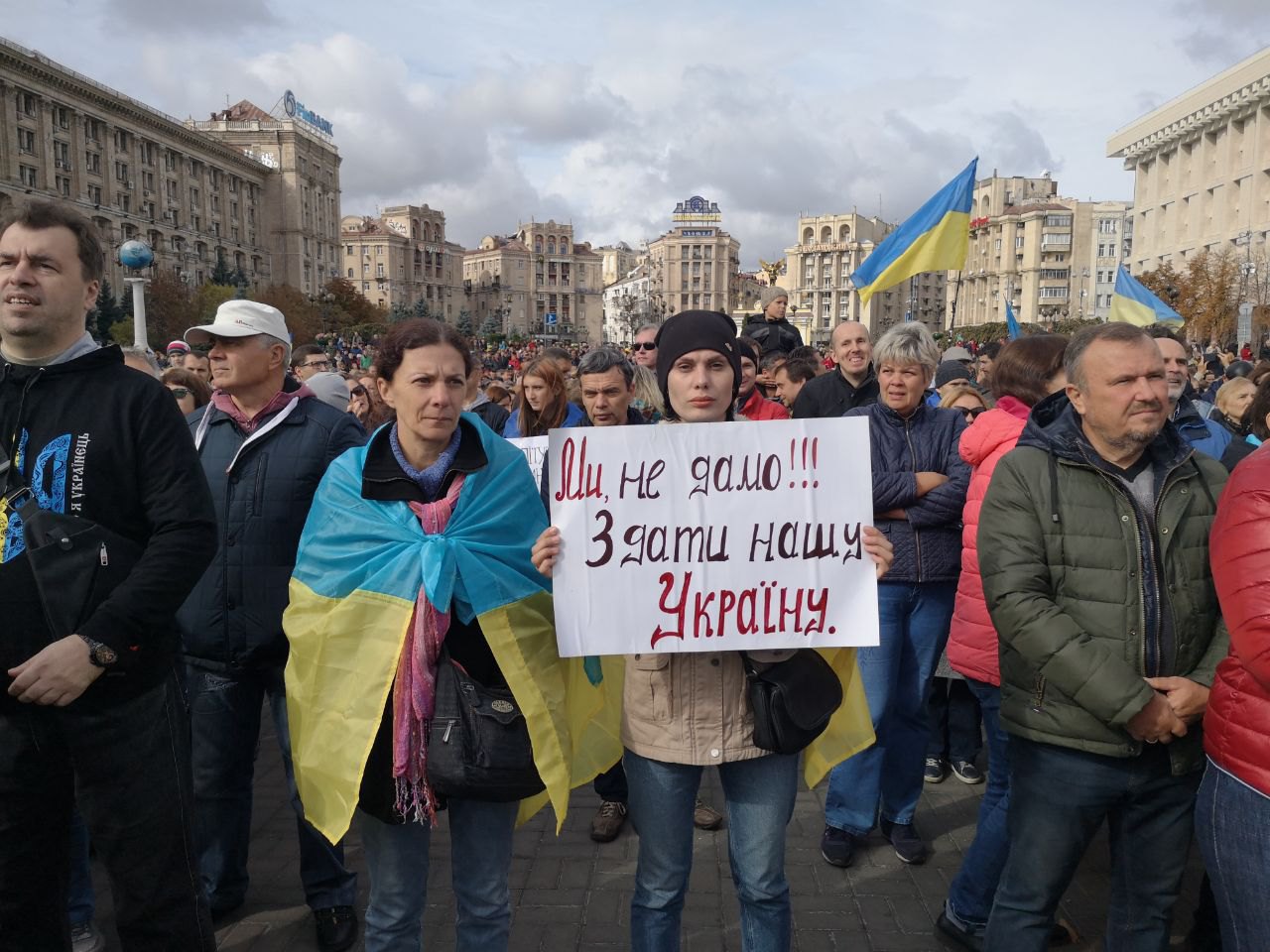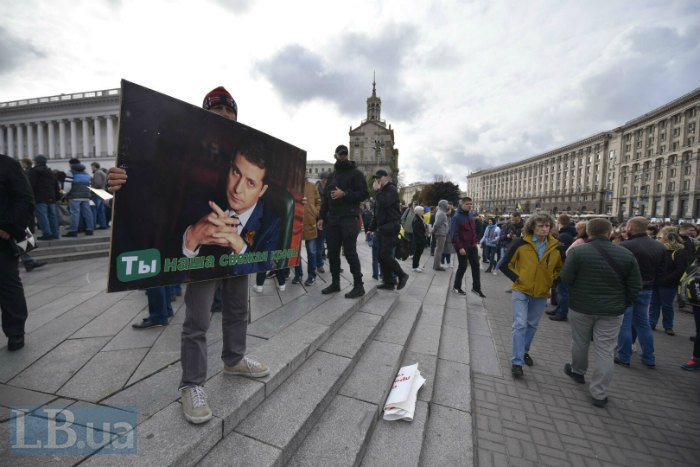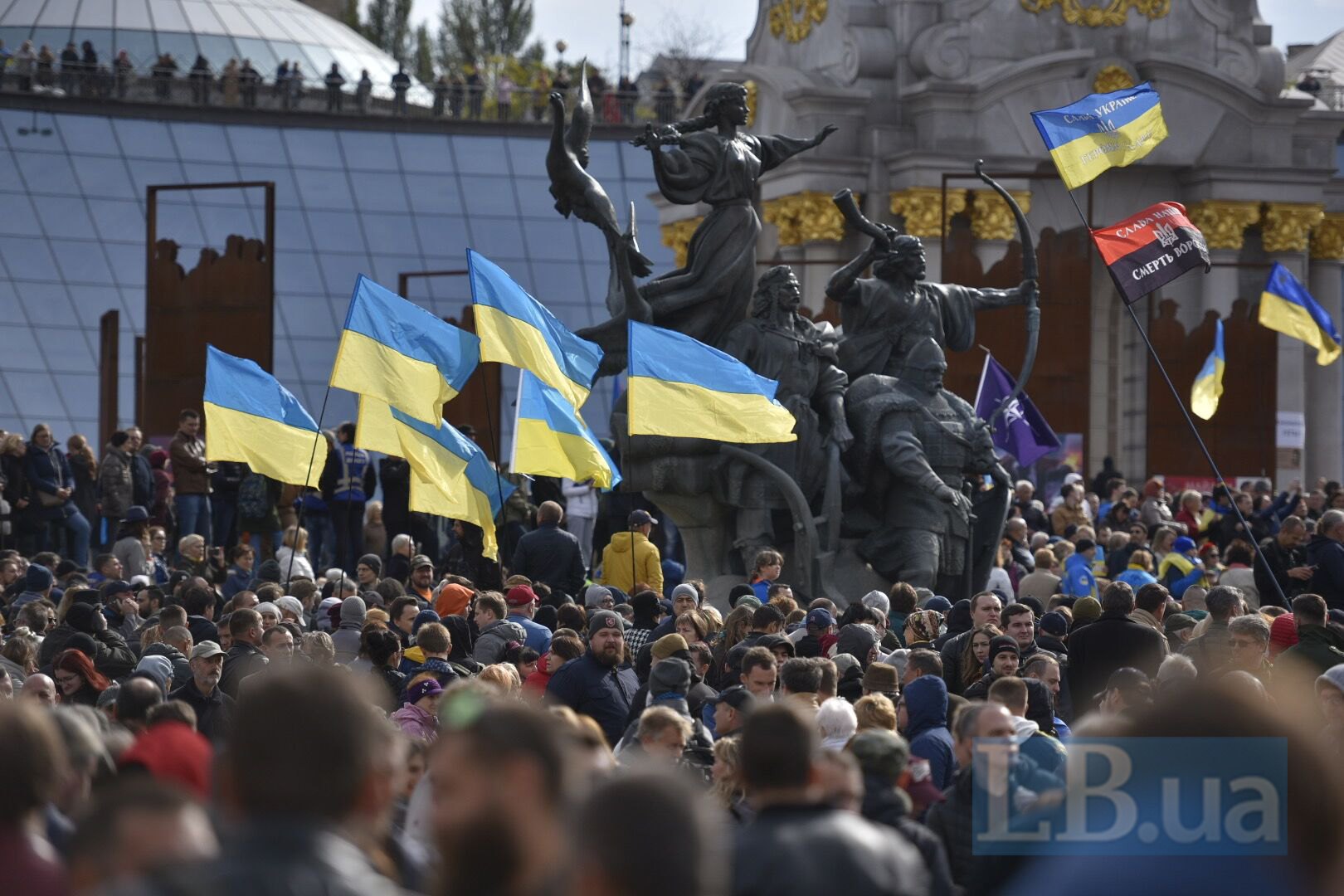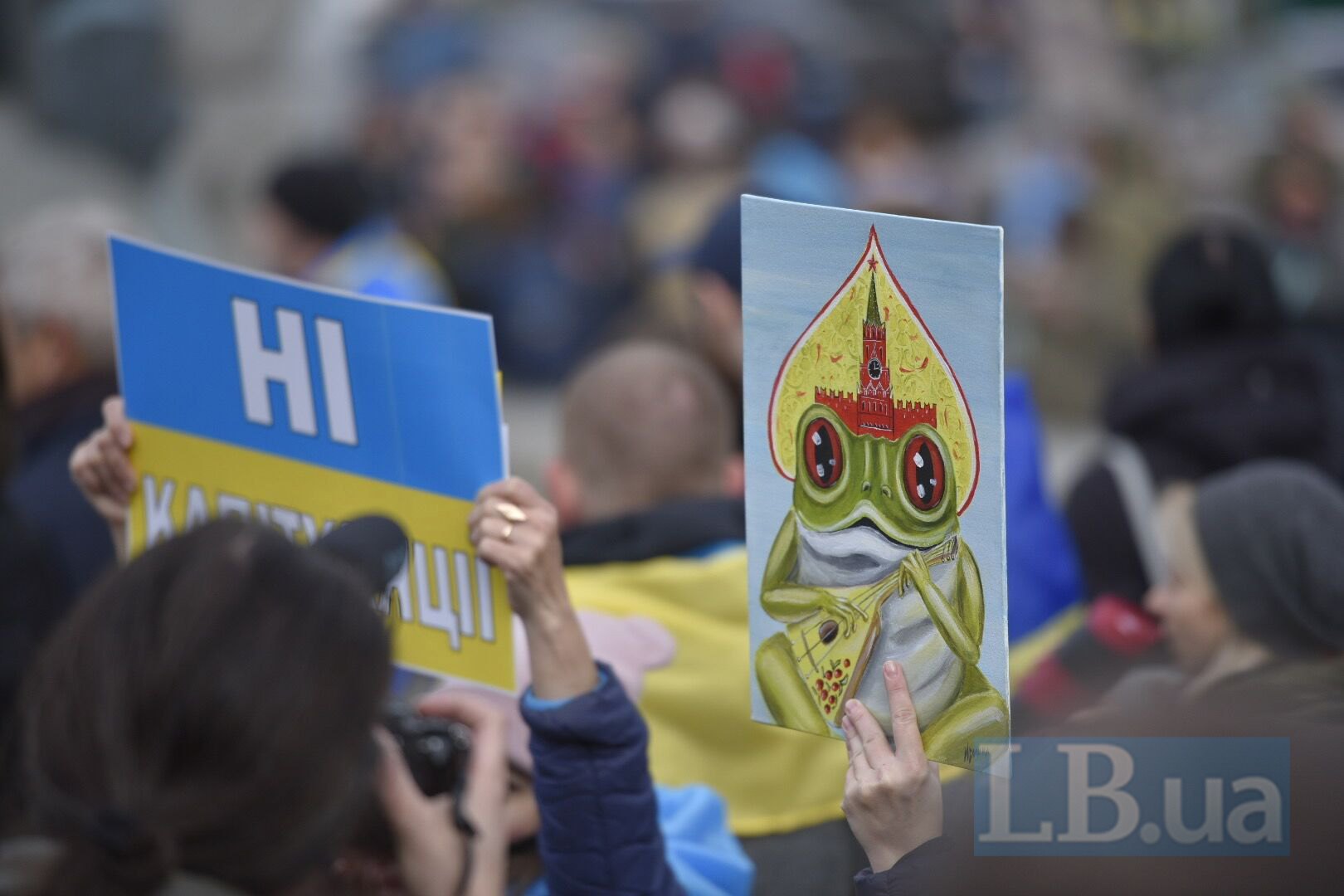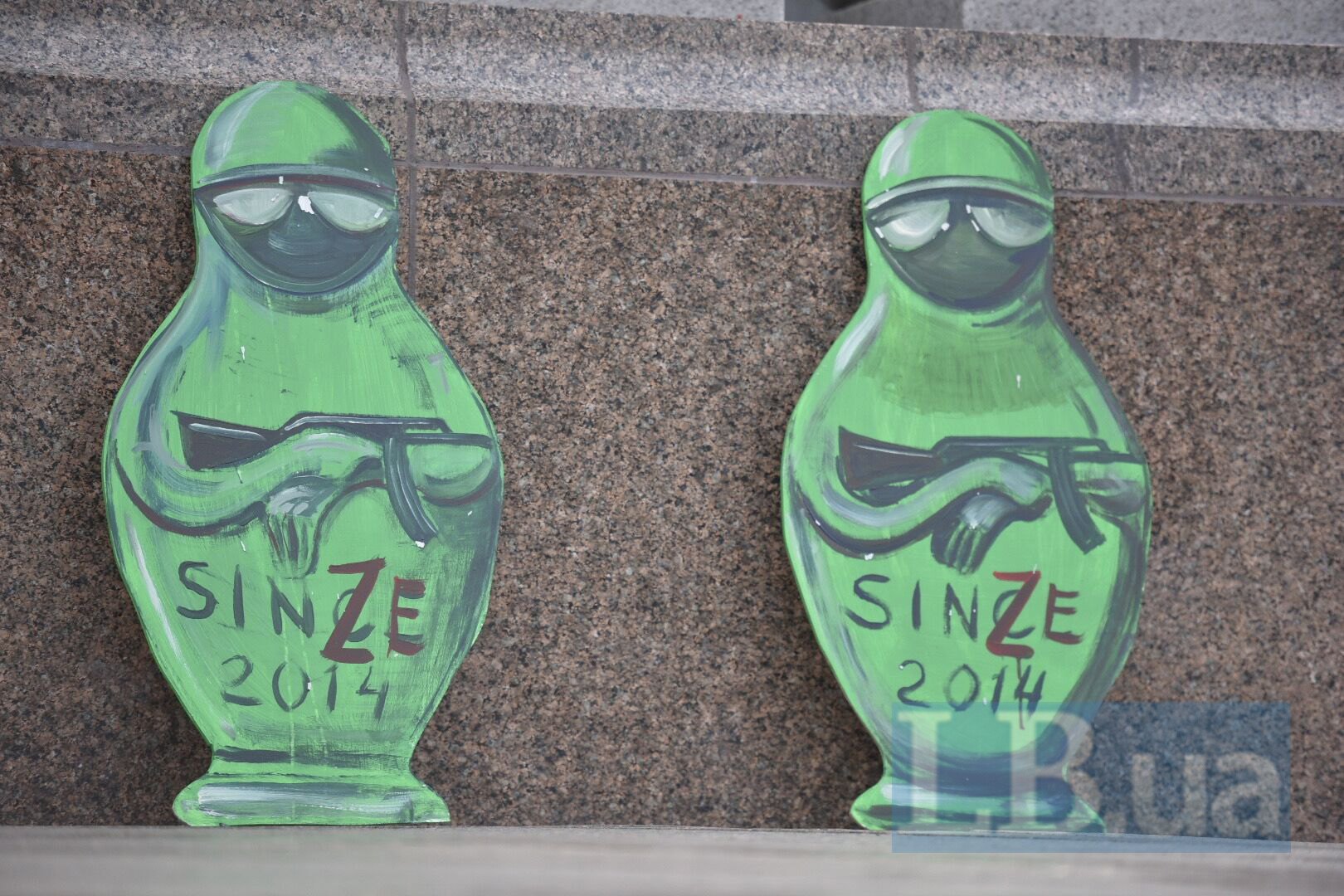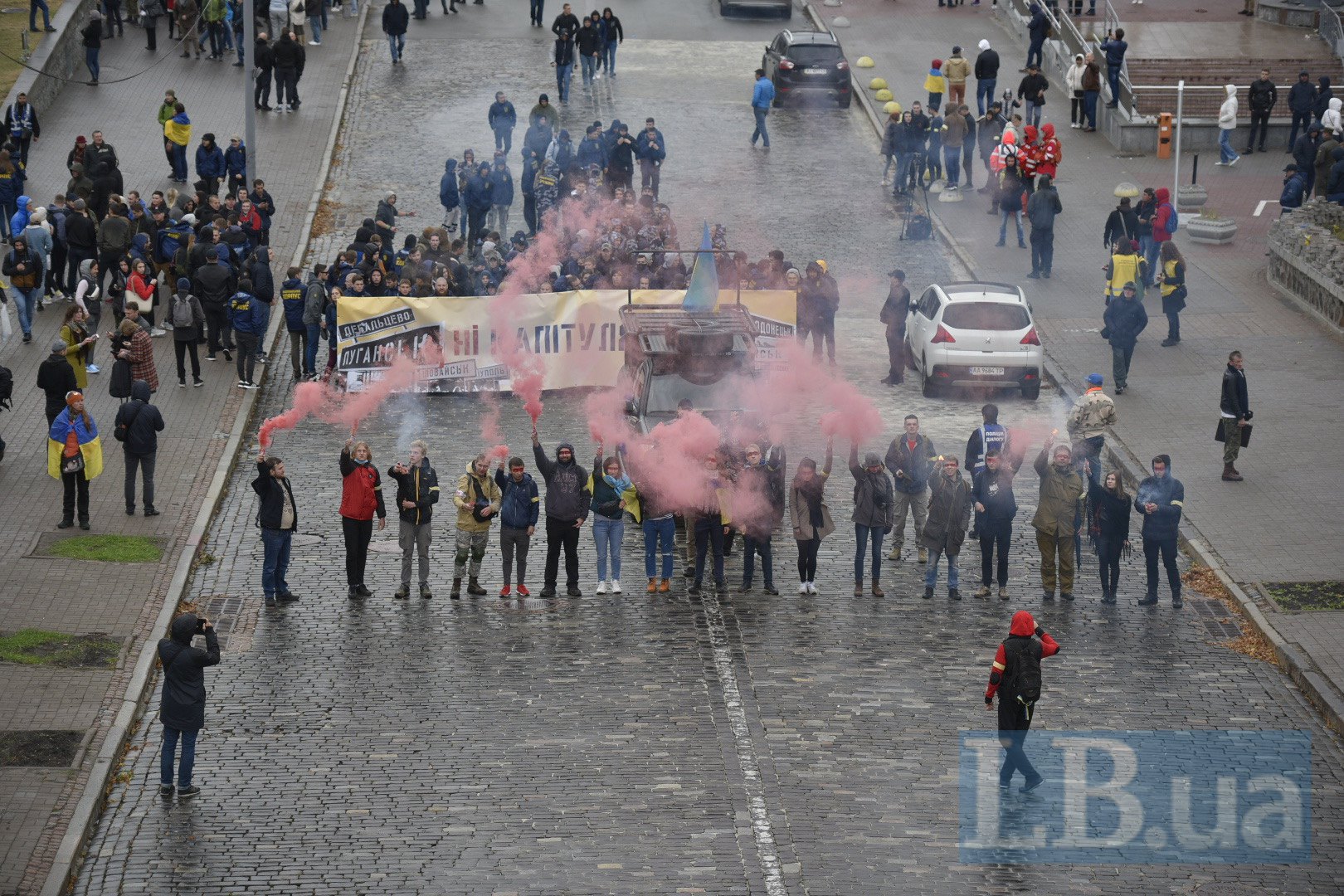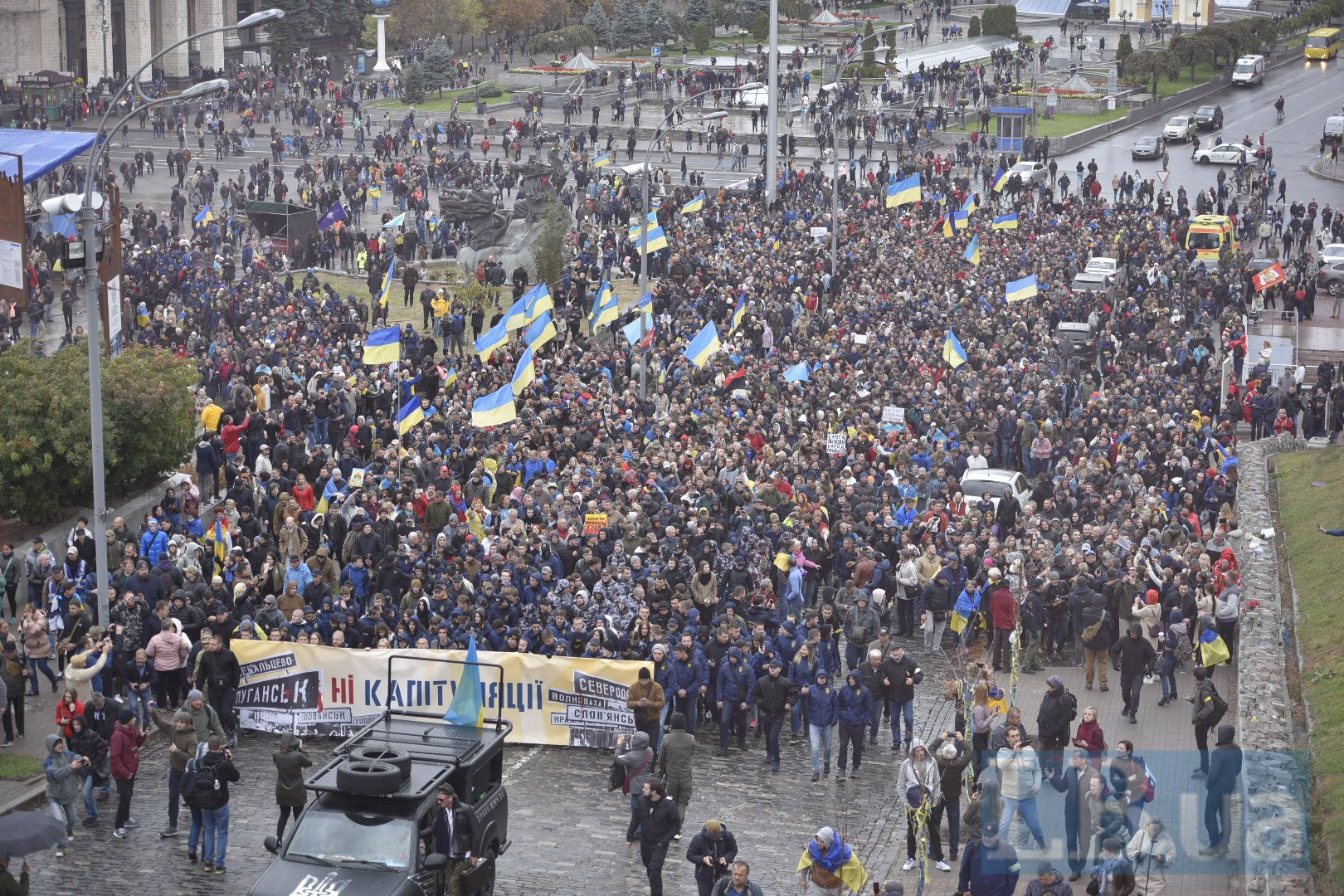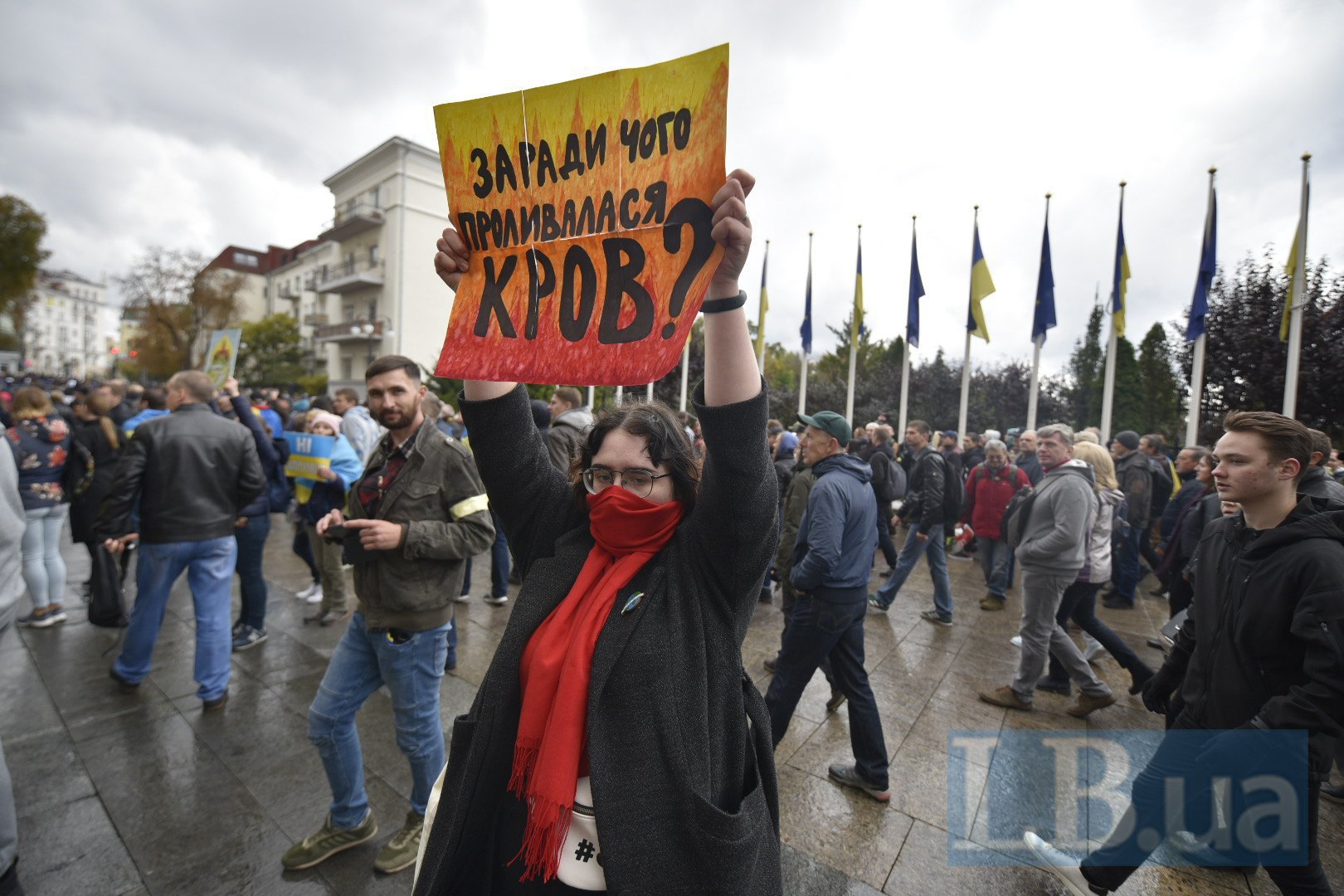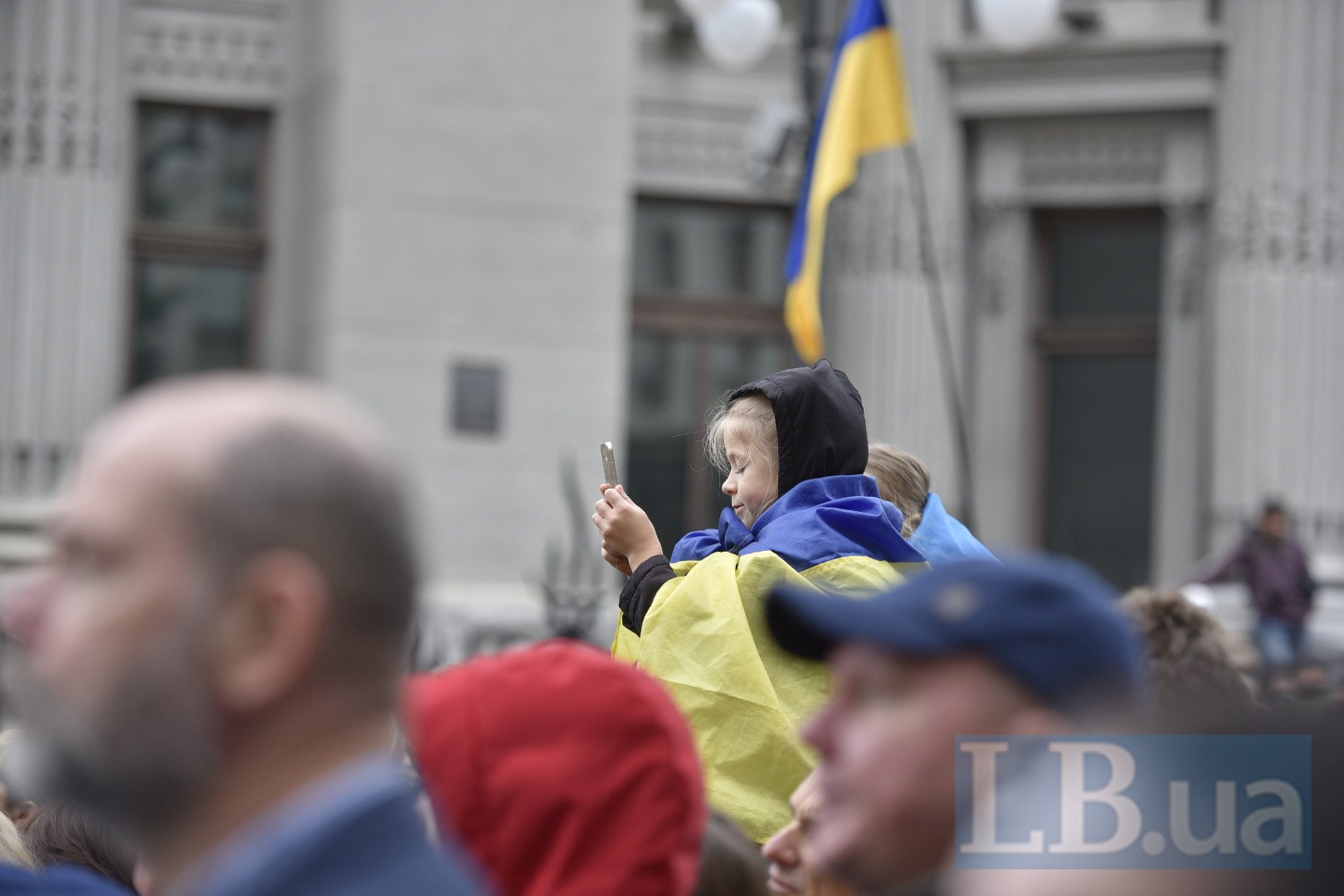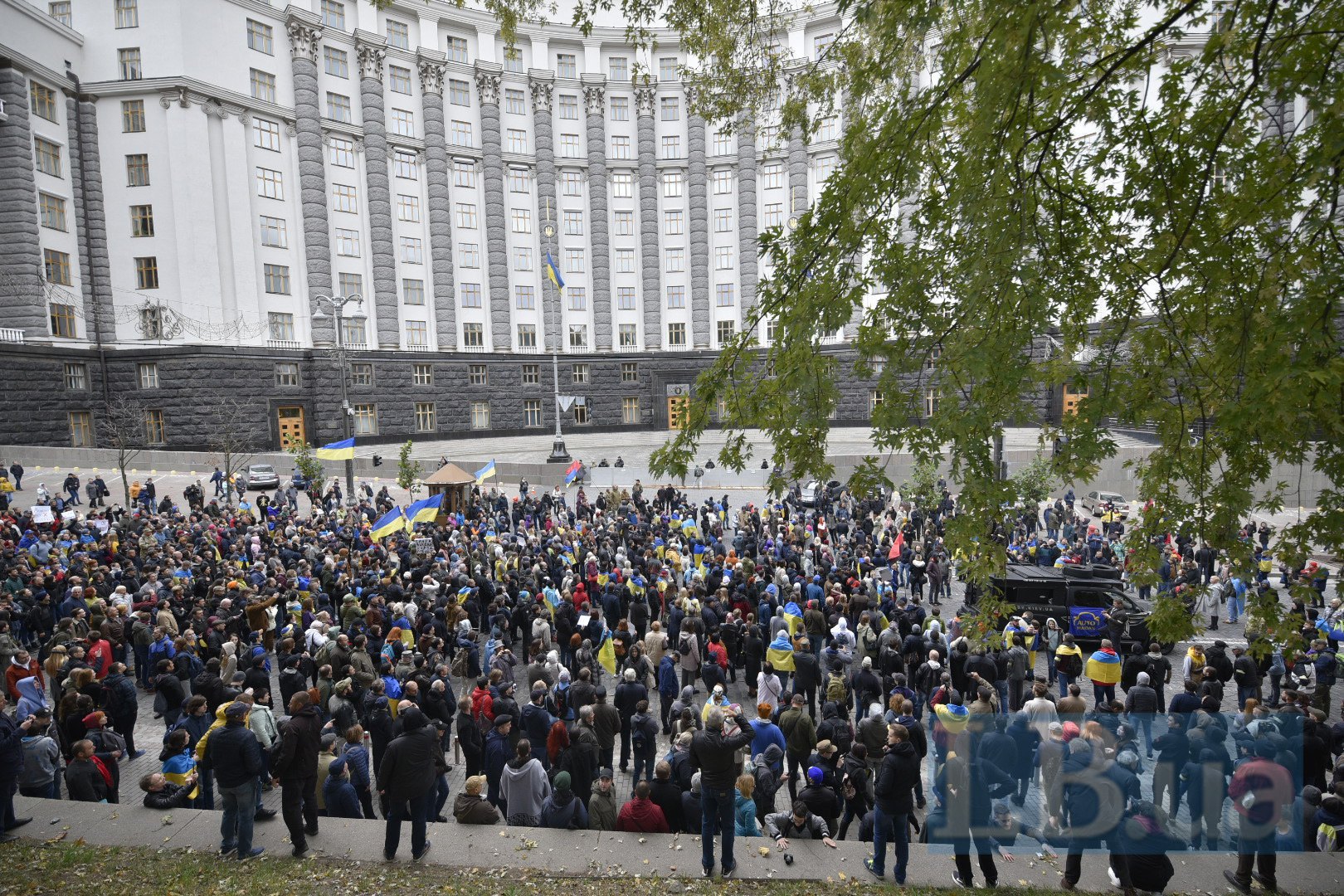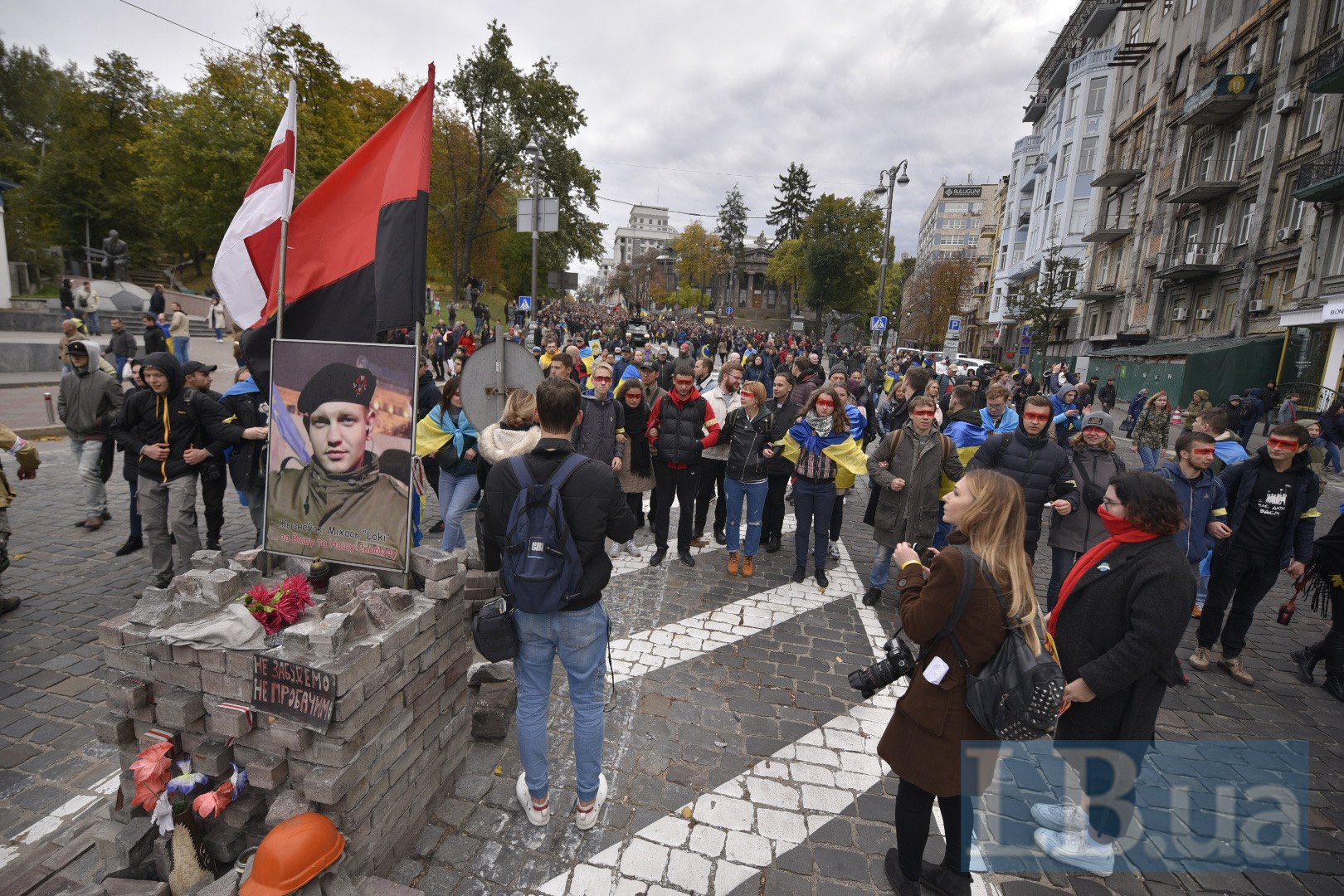 Several thousand people have gathered in Kyiv's Independence Square (Maidan) to protest against the enforcement of the so-called "Steinmeier's formula" for Donbas, an LB.ua correspondent has said.
"They were chanting 'Glory to Ukraine!' Some were holding posters saying 'No to Capitulation'," the correspondent said.
The event was initiated by activists who are not happy with "Steinmeier's formula" and earlier announced the creation of a movement of resistance to capitulation.
Having announced the movement of resistance to capitulation, participants in the rally walked towards the presidential office, the LB.ua correspondent said.
People chanted "Get out, servant, the people is here" and "No to capitulation" outside the presidential administration and then proceeded to parliament.
There they demanded the dismissal of presidential office head Andriy Bohdan after he alleged on Facebook that the rally against capitulation was a paid one.
On 1 October, representatives of Ukraine, Russia, the OSCE and Donbas separatist leaders agreed the so-called "Steinmeier's formula". After this, Russian presidential press secretry Dmytro Peskov said that a Normandy Four summit may be held soon.
A number of Ukrainian political forces spoke against the formula while Donetsk and Luhansk militants started putting conditions to holding local elections by Ukraine.