The Luhansk regional state administration has announced the completion of a new bridge across the Siverskyy Donets River in Stanytsya Luhanska. It links mainland Ukraine and the part of Luhansk Region occupied by Russia.
President Volodymyr Zelenskyy, foreign ambassadors, OSCE Representative Martin Sajdik visited the bridge on 20 November.
According to Zelenskyy, pedestrian traffic on the bridge will resume in two or three days.
"Two days – and everything will be opened. The chairman of the regional administration told me that," he said.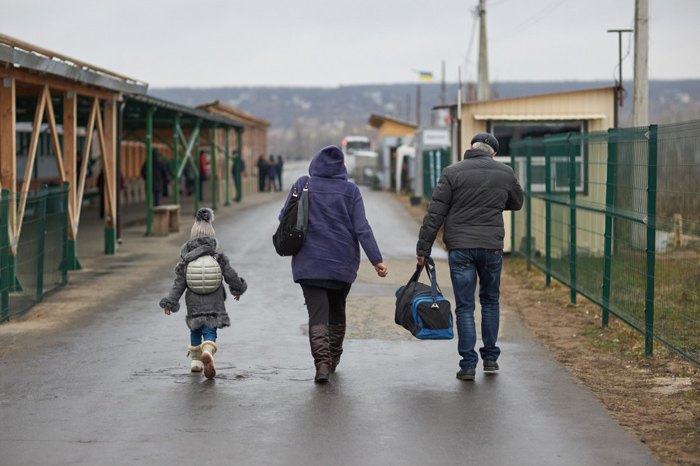 It took Uktransmost Ltd less than two months, from 2 September to 20 November, the build the bridge.
The cost of the project is 38m hryvnyas and it was funded from the Road Fund.
It is 2.5 m wide, which is enough for ambulances but not for tanks, the president noted.
The only operating checkpoint in Luhansk Region is located near the bridge in Stanytsya Luhanska. The old bridge was set off in early 2015 and can no longer be used. Until recently, people had to walk the boards to cross the river.