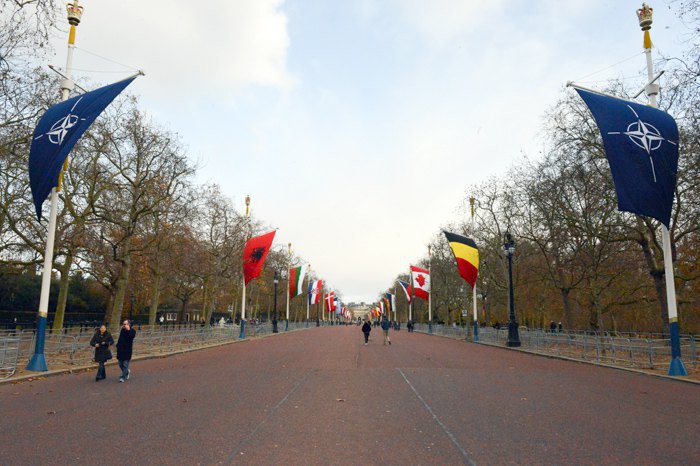 What should Ukraine expect?
On 6 p.m. on Wednesday, the Queen of the United Kingdom of Great Britain and Northern Ireland, Elizabeth II, will solemnly receive the heads of state and government of NATO's member states who come to London to mark the 70th anniversary of the alliance.
On the eve of the event, the organisation's HQ stated for the umpteenth time: this is a meeting of leaders, not a summit. The only session will be held on Wednesday morning and will last only three hours, a short declaration will be adopted as a result. This in itself already suggests that no important decisions should be expected from this meeting.
In addition, this, as they say in the alliance, is a family meeting. This means that partner countries, including Ukraine and Georgia, are not invited to it. Therefore, it is a mistake to say that "Prystayko will represent Ukraine at the summit". Yes, Ukrainian Foreign Minister Vadym Prystayko, together with his Georgian and Estonian counterparts, will take part in the conference "Innovating the Alliance" today, on 3 December, which takes place on the eve of the meeting of NATO leaders, as they say "on the sidelines", in one of the panels called "From the Baltic to the Black Sea: Security on NATO's Frontlines". He will not take part directly in the meeting of leaders for the reason stated above.
To be honest: the minister's participation in the conference does not change anything for the alliance's bilateral relations with Kyiv. The conference is an important event, though optional, which does not lead to the adoption of binding decisions for all unlike a summit. Although it is useful from the point of view of public diplomacy, it is important for Ukraine to use any platform to declare its position on any issues.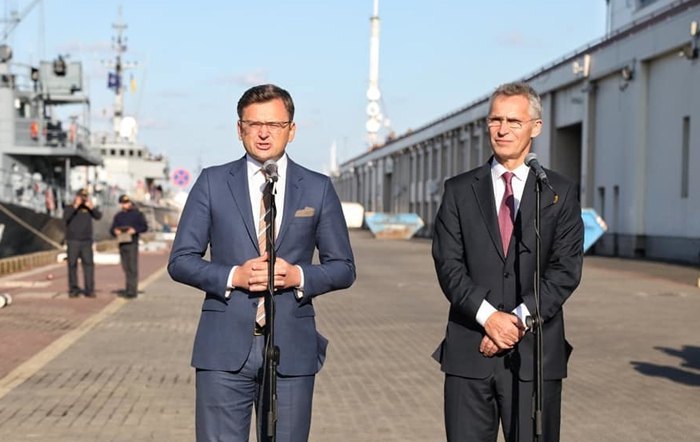 Ukrainian Deputy Prime Minister for European and Euro-Atlantic Integration Dmytro Kuleba and NATO Secretary General Jens Stoltenberg at a joint briefing in Odesa
Should we expect any alliance movements with respect to Ukraine, as Dmytro Kuleba, deputy prime minister for European and Euro-Atlantic integration, timidly hinted at? The alliance is not going through the best of times. The organisation faced storms before at different periods of time and with different amplitudes. Usually in this situation, Secretary General Jens Stoltenberg will say something like this: "We are 29 democracies with our own opinion."
Alliance in suspense
But today the situation, although not a crisis one, is somewhat different from what it was before: three allies at once behave "not as an alliance": Donald Trump with whom even British Prime Minister Boris Johnson intends to limit his appearance in public so as not to hurt his image on the eve of the election, French President Emmanuel Macron who claims that NATO is "brain-dead", and Turkish President Recep Tayyip Erdogan who invaded Syria without consulting with allies and told Macron "you yourself are brain-dead".
Not to mention the fact that both Macron and Erdogan call for improving relations with Russia, which is unacceptable both for Ukraine and for those members of the international community for whom the rule of law and democratic values are not empty words.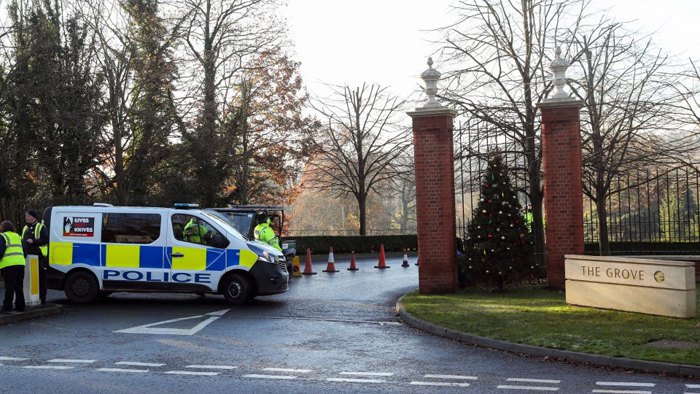 The leaders will meet in The Grove Hotel outside London on Wednesday to, as Secretary General Stoltenberg announced, discuss current security issues and make decisions that will keep NATO in shape in the future. In particular, they will talk about investment in defence, a favourite topic of Donald Trump, about further boosting the allied forces' readiness. They will also approve the earlier decision to recognise outer space as a new area of operational activity. The allies will hold a strategic discussion about Russia, about future arms control, and about the rise of China.
Everything is planned so as to avoid demarches and any unexpected steps from some allies. What should Ukraine do in this situation? Continue to carry out what has been started.
...Two flags at the entrance to Buckingham Palace closing a harmonious multi-coloured row of state symbols eloquently testify to the current situation in the alliance. The flag of the United States, from whose leader anything can be expected, up to the threats of withdrawal from the alliance that have been already voiced, and the flag of the Republic of North Macedonia, a country that is so desperate to become a member of this international security organisation that it even changed its name.