Kyiv's Pecherskyy district court has place soldier Yana Duhar under house arrest until 8 February 2020, an LB.ua correspondent has reported.
She is a suspect in the murder case of Belarus-born journalist Pavel Sheremet on 20 July 2016.
Donbas war veteran MP Yana Zinkevych and ex-MP Oksana Korchynska attended the court session to support her.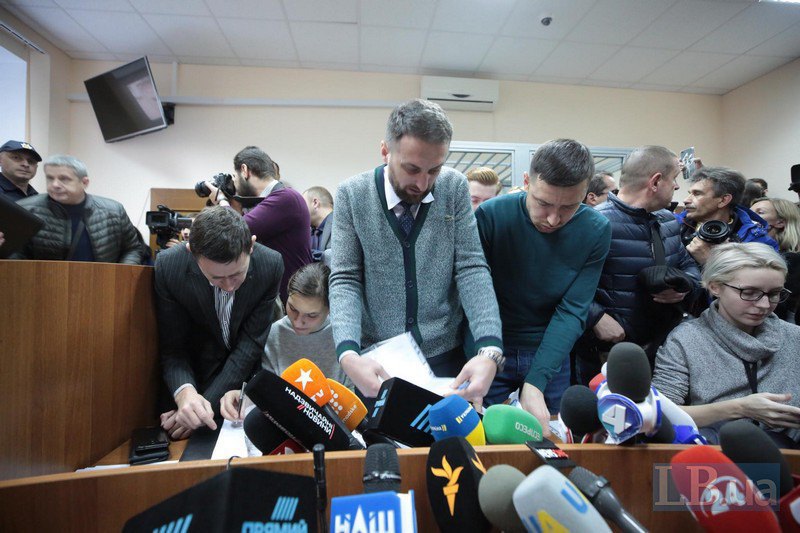 Duhar's lawyers insist that on the day Sheremet was killed, their client was in a restricted-access military hospital in Pokrovsk, as is evidenced by notes in her military card.
They also noted that prosecutors said they compared video clips allegedly showing Duhar dated 15 and 18 July 2016 and another clip dated 11 July 2019. They say that Duhar was abroad on 11 July 2019.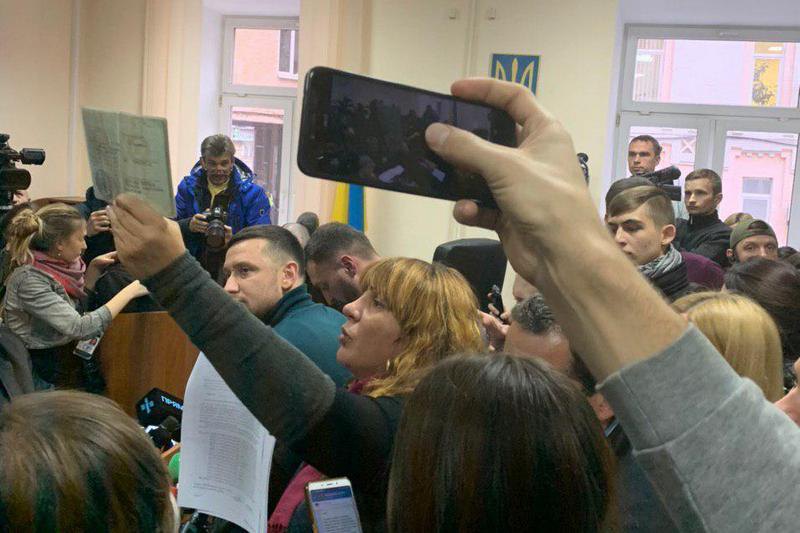 Therefore, the defence asked the court not to uphold the prosecutors' demand for house arrest. Several MPs, including Yana Zinkevych, Mykhaylo Bondar and Mykola Velychkovych, were ready to stand surety for Duhar.
Nevertheless, judge Serhiy Vovk ruled in favour of round-the-clock house arrest during which he will have to stay at her registered residence in Novomoskovsk, Dnipropetrovsk Region.
Investigators suspect serviceman and rock singer Andriy Antonenko (Riffmaster) of organising the murder of Pavel Sheremet. Police said he was fascinated by "ultranationalist ideas" and cultivated the "greatness of the Aryan race, division of society on ethnic grounds". According to police, the murder of Belarus-born Sheremet was to draw public attention to radical nationalist ideas.
Police also suspect him of involving volunteer medic and children's surgeion Yuliya Kuzmenko (Fox) and contract soldier Yana Duhar, as well as a number of unidentified persons, in his plan.
According to the investigation, it was Antonenko who directed the actions of the group members, distributed roles among them, bought ammunition, provided transporta and chose the time of the murder. Sheremet was watched for a long time by the suspects allegedly using wigs, sunglasses and replaceable clothes for disguise.
A few days before the crime, one of the suspects, Yana Duhar, allegedly came to Ivan Franko Street twice to establish where Sheremet was parking his car. Then, on the night of 20 July 2016, in the presence of Antonenko, Kuzmenko attached a home-made bomb to the bottom of the car. It was allegedly made using a hexogen explosive with components of a MON-50 anti-personnel mine and a remote-controlled electric detonator.
On the morning of that day, she waited for Sheremet to get into the car and drive up to the intersection, and set off the explosive device. As a result of the explosion, the journalist received serious injuries and died.