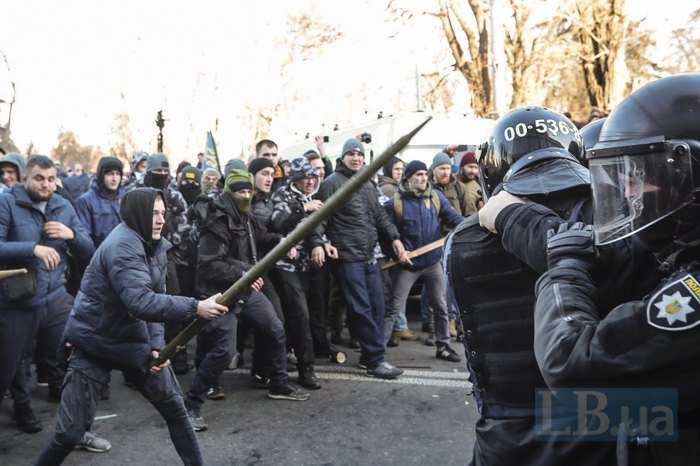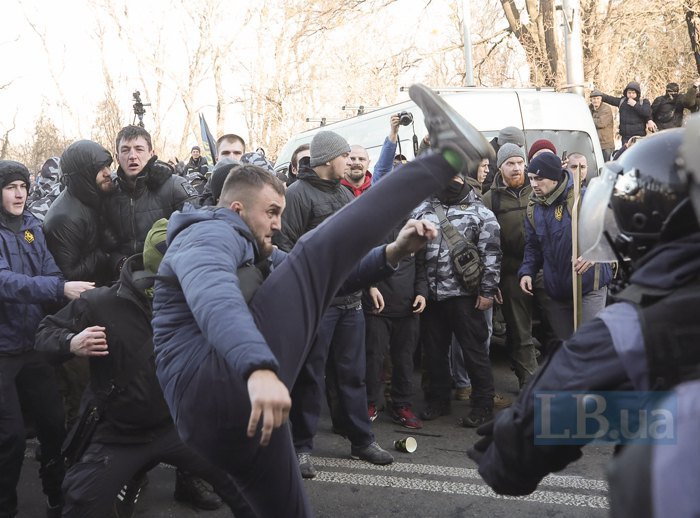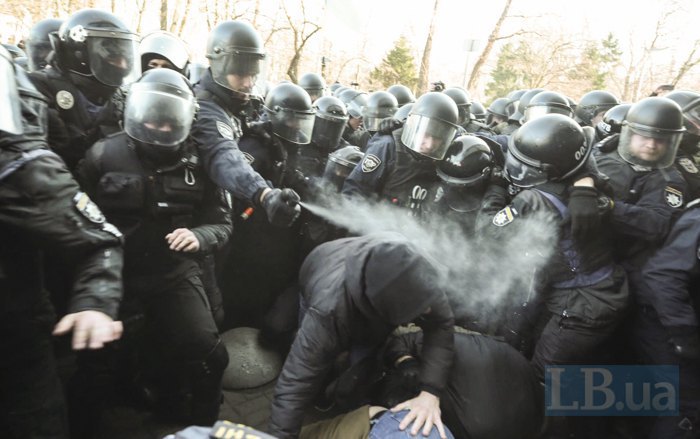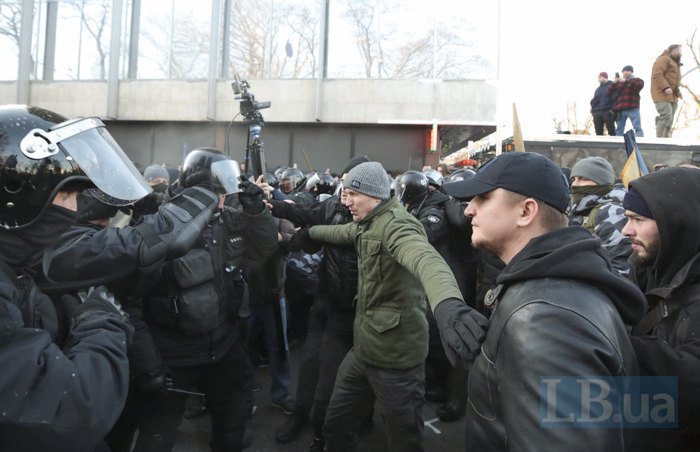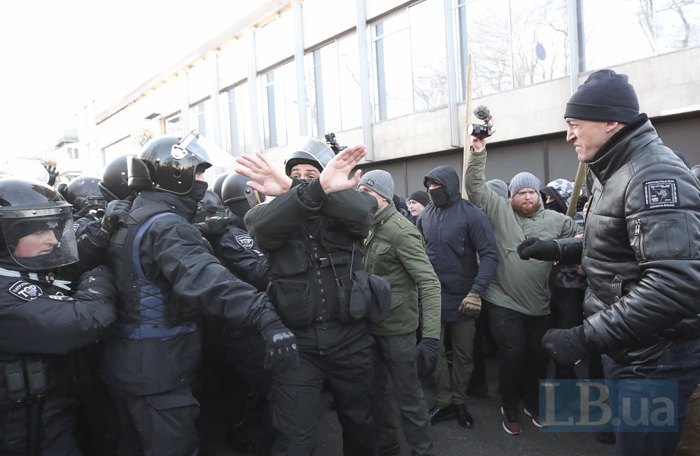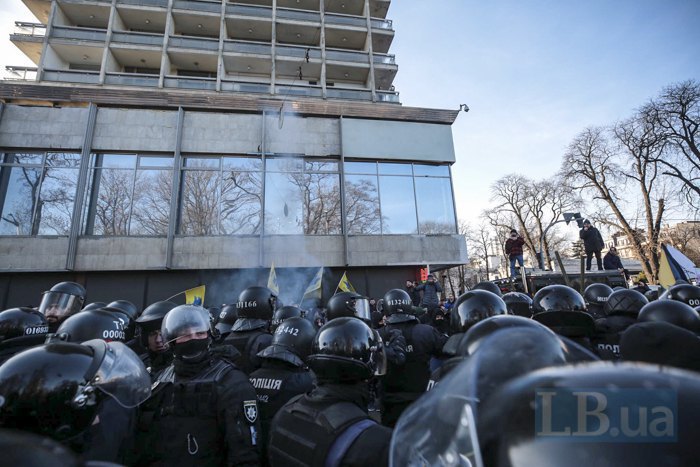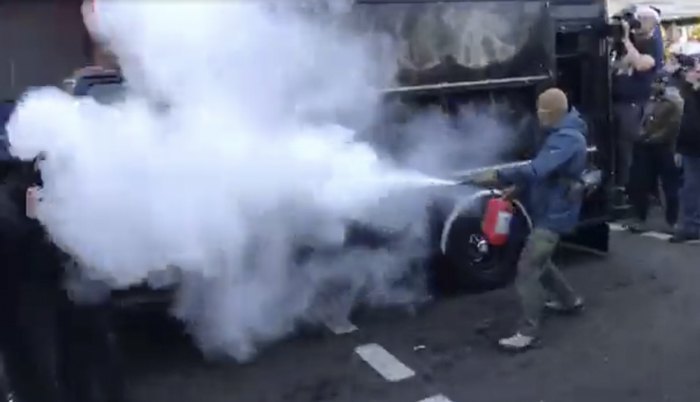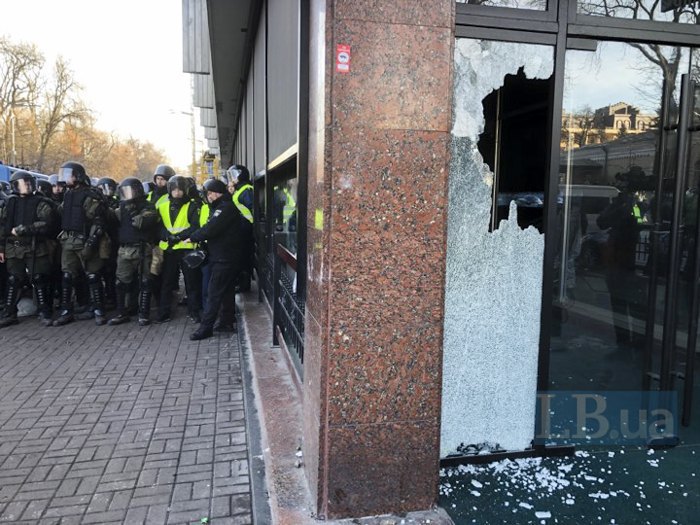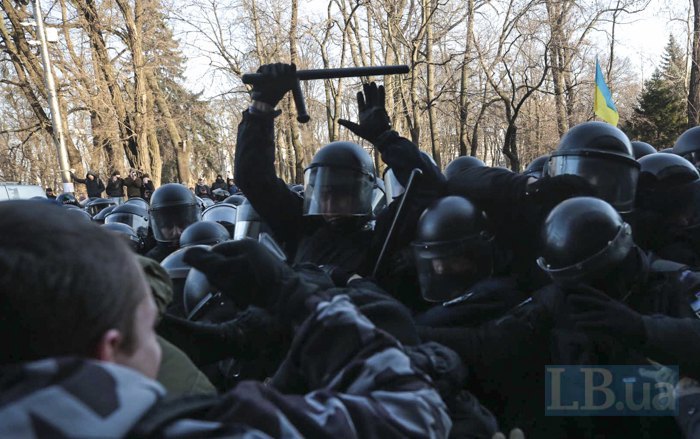 There were two clashes between the far-right National Corps and the National Police in central Kyiv as the latter tried to prevent the passage of a campaign car and the delivery of protest tents.
Traffic outside the Ukrainian parliament had to be suspended amid massive protests against the land bill planned to be debated by MPs today. In particular, the bill would open the market of farmland whose sale is currently banned.
The first incident involving the far-rightists took place outside Kyiv Hotel in Lypska Street at around 11.30 a.m.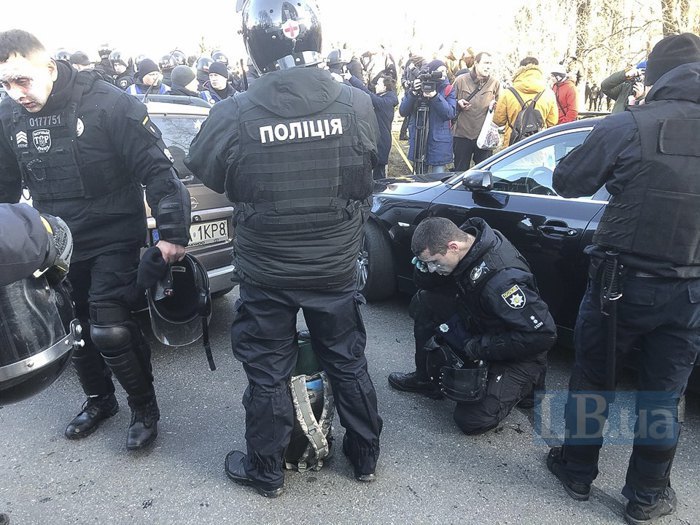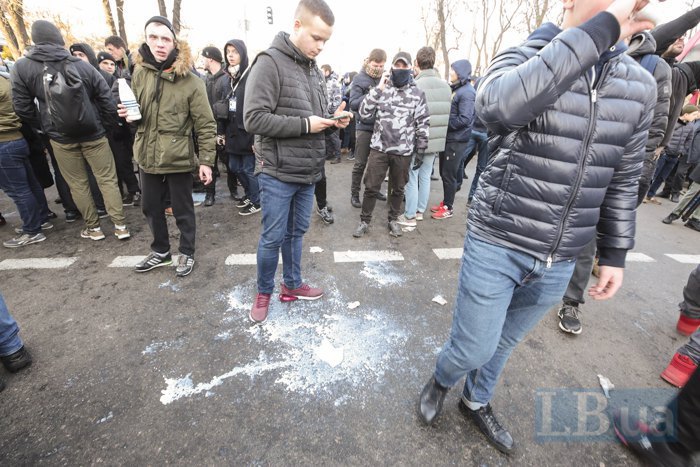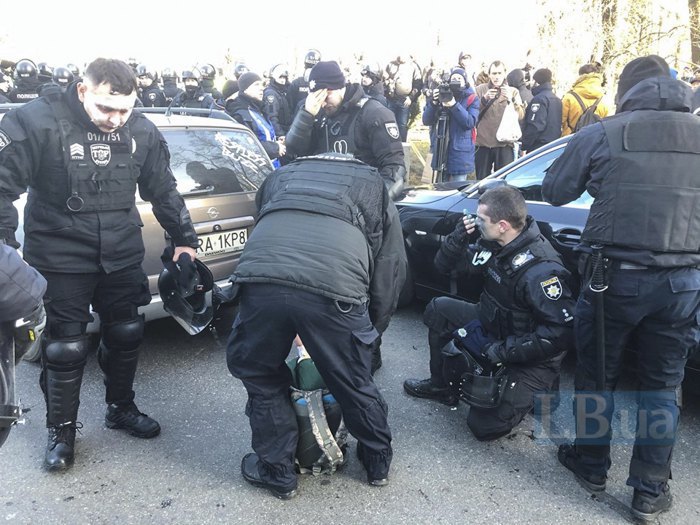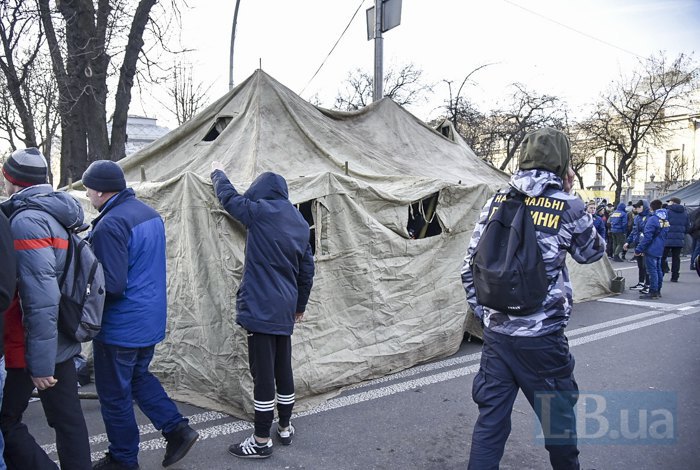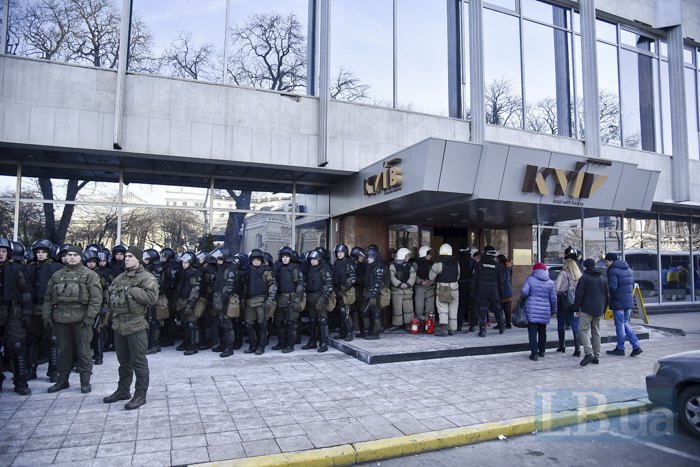 Police were beaten with sticks and sprayed with gas. Some officers had to rinse their eyes to restore sight.
Some journalists were affected too.
Hromadske journalist Viktoriya Roshchyna had her phone pushed out of hands when she asked the protesters in Russian what was going on. A member of the National Corps said in Ukrainian "I do not understand you" and another one pushed the phone out of her hands.
Journalist Maryan Kushnir said that his colleague Serhiy Nuzhnenko had his camera and glasses broken during the clash.
"Although the organisers announced a peaceful rally, some of its participants attempted to put up an army tent on the driveway of Hrushevskyy Street. Law enforcers stopped the citizens and started a preventive conversation… However, the protesters got into a clash with police which escalated to a fight," the National Police said.
Two police officers had to be taken to hospital.
The second, more serious fight broke out at around 1.45 p.m. when the protesters attempted to put up an army tent in Hrushevskyy Street.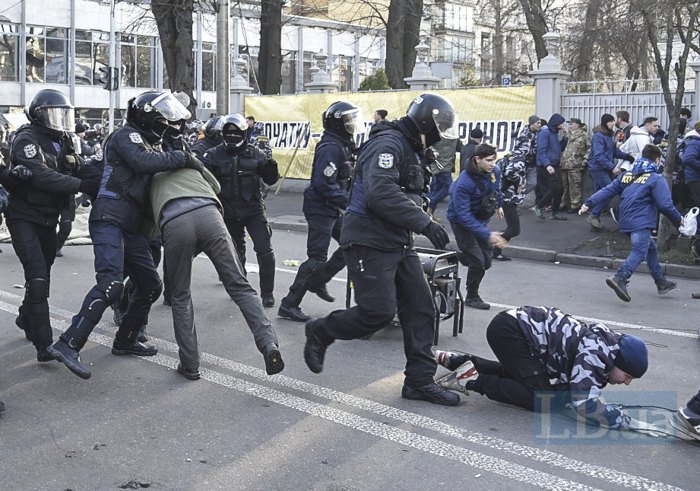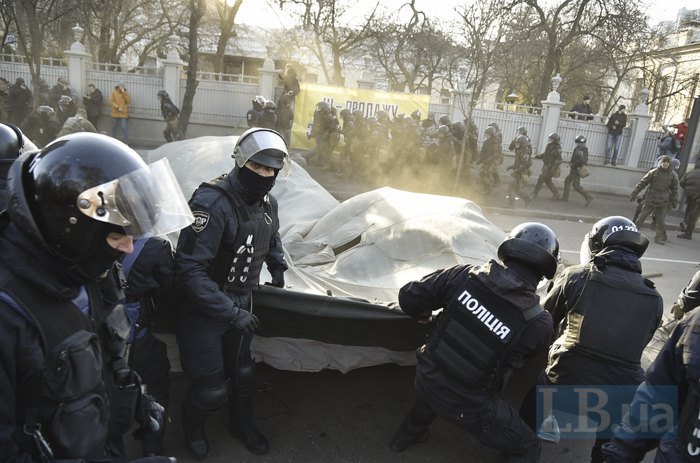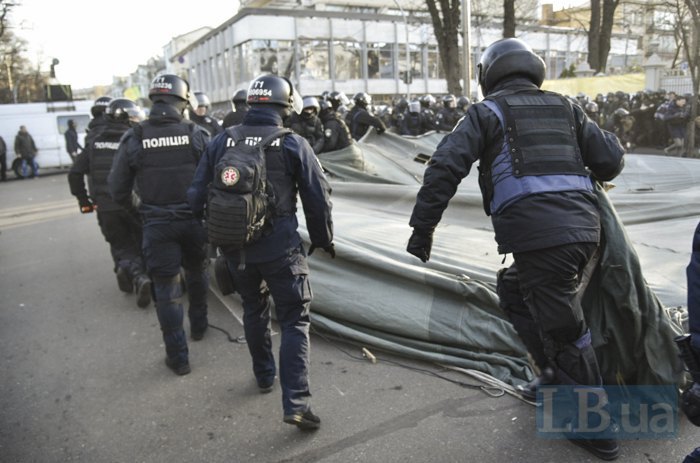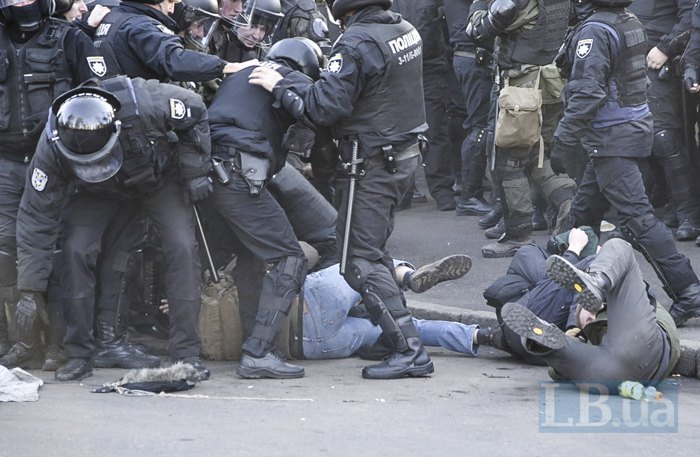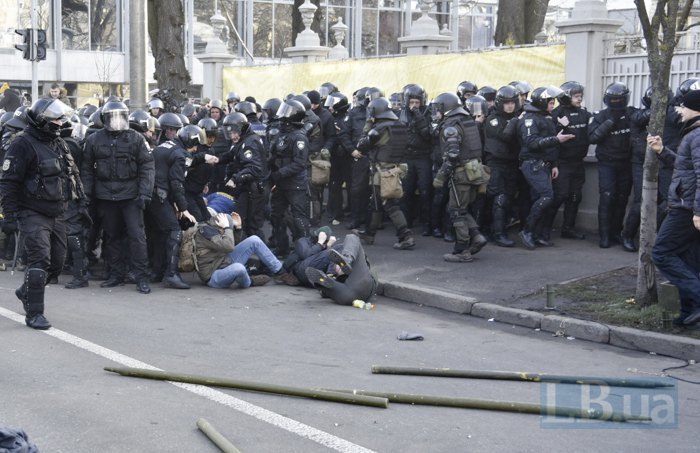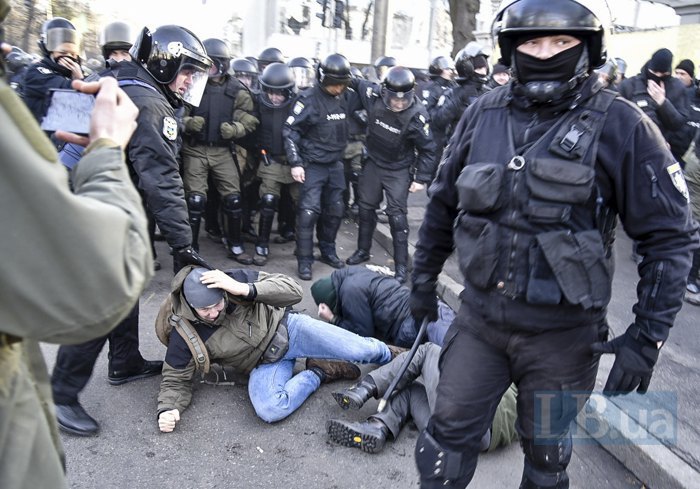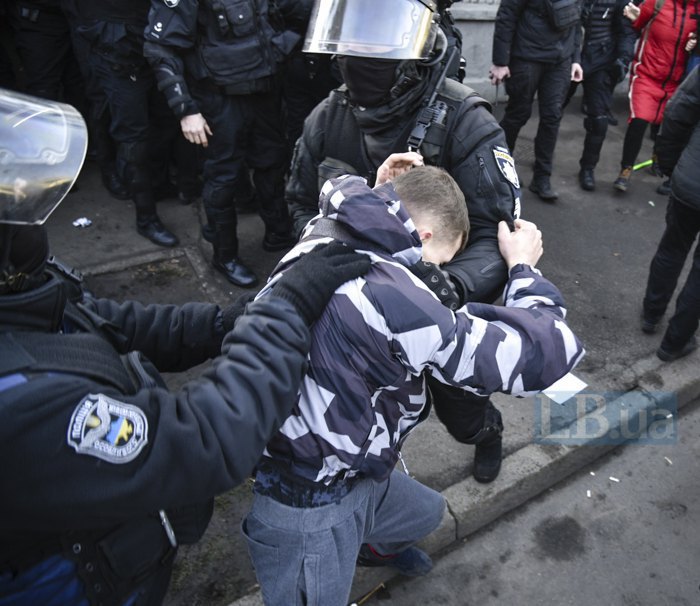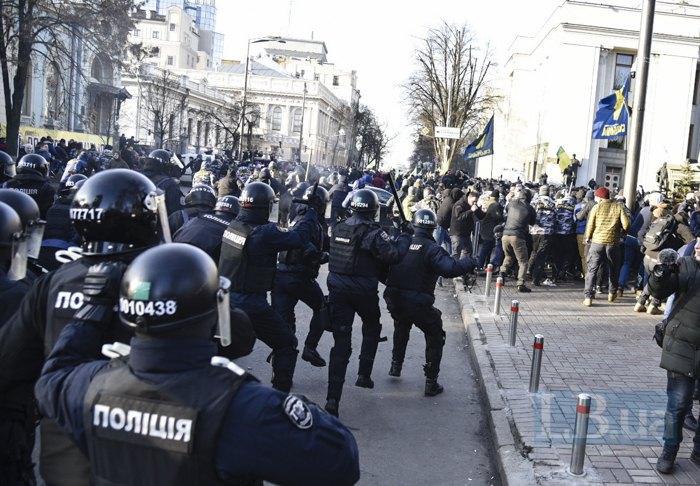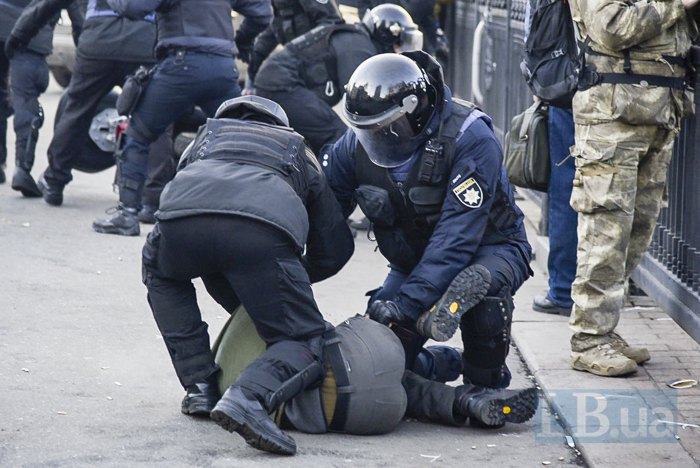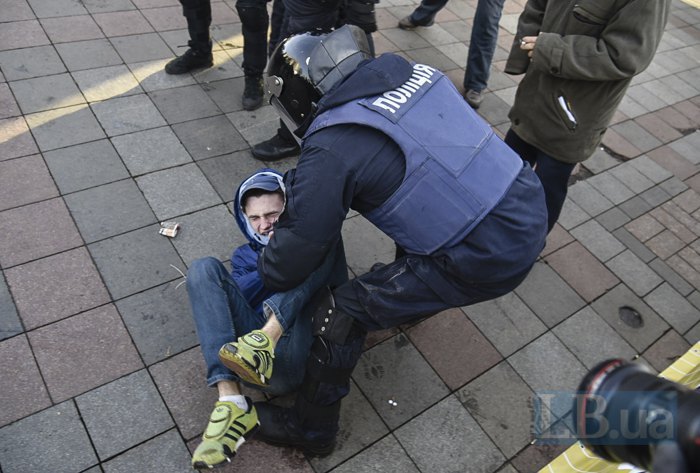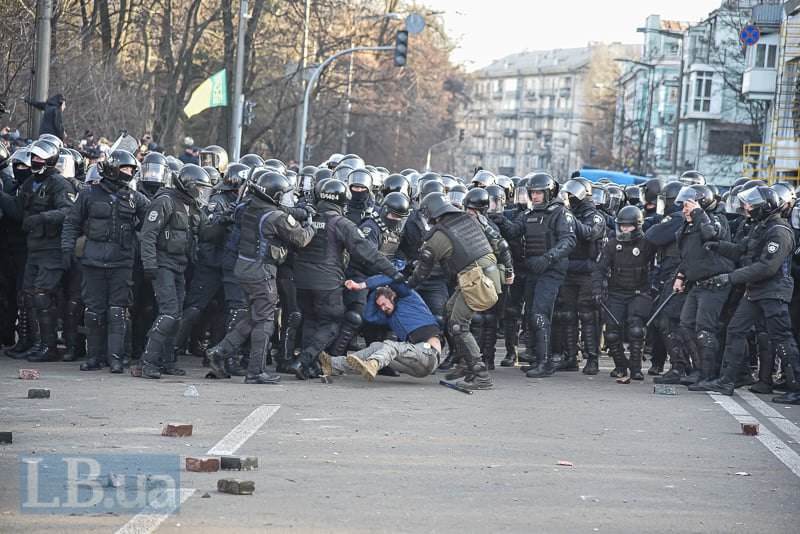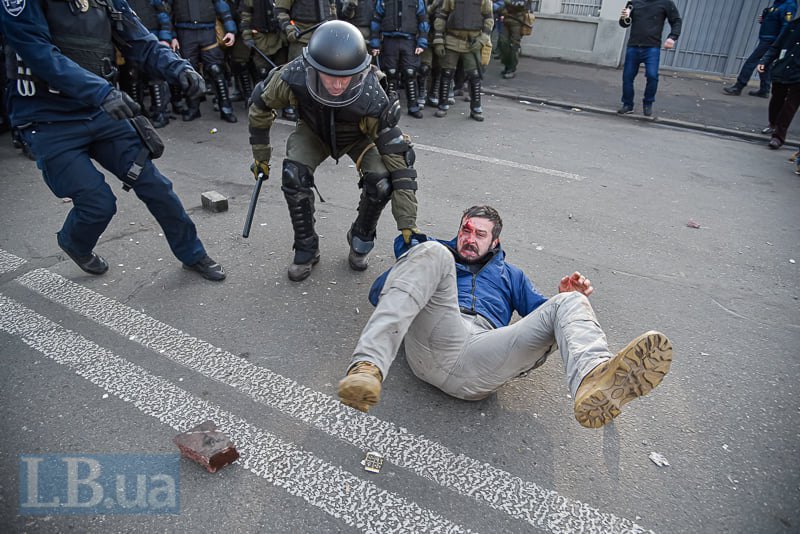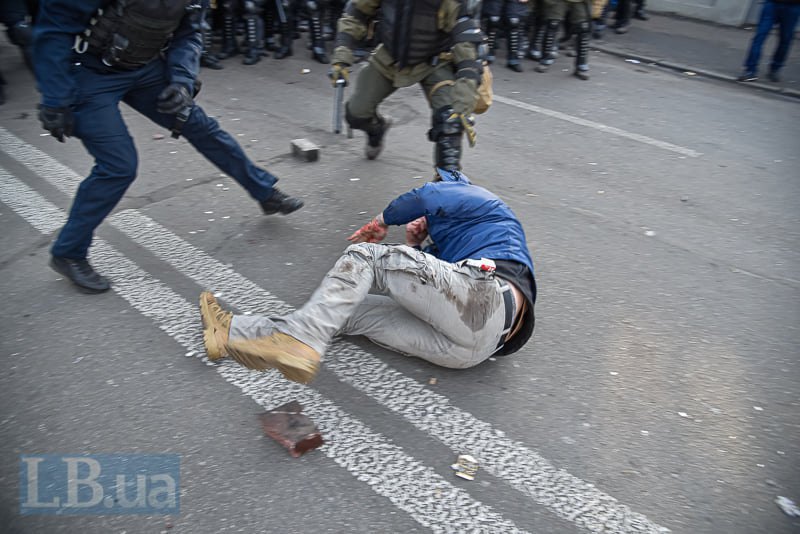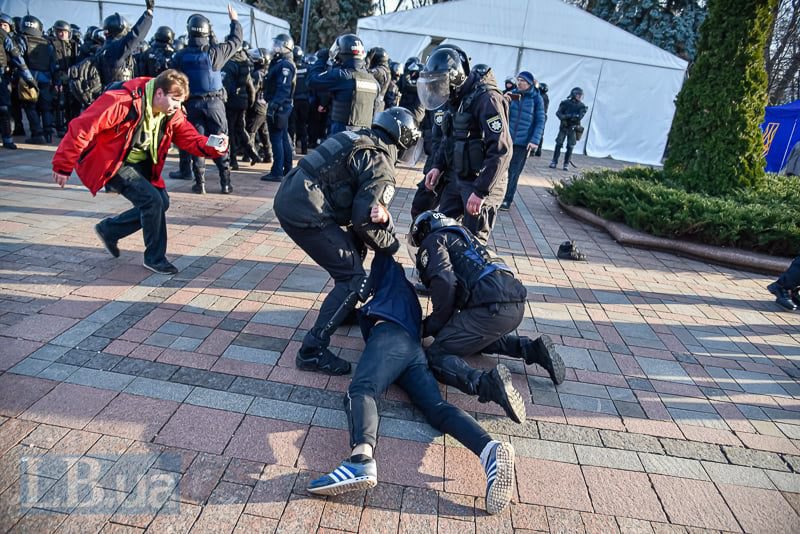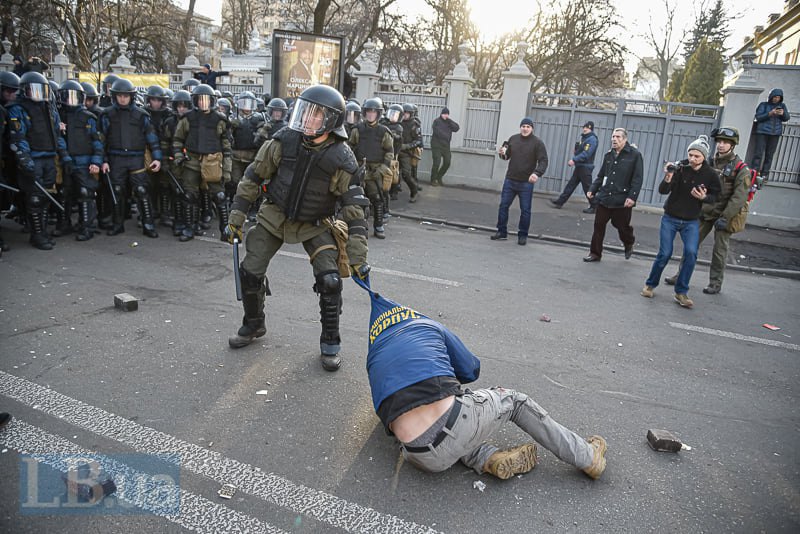 Police did not let them do it and confiscated the tent.
The far-rightists started throwing stones which prompted police to use batons. Some people required medical assistance.
Interior Ministry spokesman Artem Shevchenko blamed the nationalists for provoking the clash.
Police have detained 26 people. Seventeen police officers required medical assistance. Some of them had their fingers broken.
According to Hromadske, by the end of the day all 26 protesters have been released.