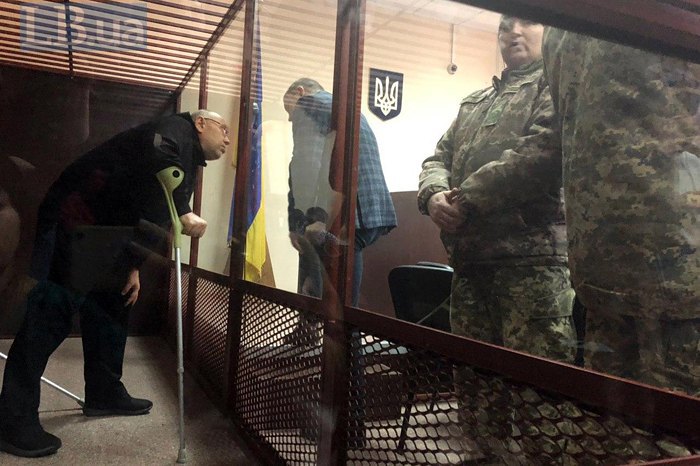 Ihor Pavlovskyy, who is suspected of organizing the murder of Kherson activist Kateryna Handzyuk, rejects all the allegations and describes his role in the case as that of an "occasional witness".
"Torbin [who was found guilty of executing the murder] came and borrowed money from me. Torbin and I never talked about Kateryna Handzyuk," Pavlovskyy told journalists before a meeting of Kyiv's Pecherskyy district court.
He insists that he had not known about plans to attack Khandzyuk and had no influence on the local police.
"I am not a mafia member, I am a normal person. I never knew or saw Kateryna Handzyuk. I I not even talk about her," he said.
He explained that he had not attended the previous court sessions because he had had two surgeries on his hip.
Kateryna Handzyuk was doused with concentrated sulphuric acid outside her house in Kherson on 31 July 2019. On 4 November, she died in a hospital. On the same day, the police requalified the case as accomplished murder.
Serhiy Torbin, Viktor Horbunov, Volodymyr Vasyanovych, Vyacheslav Vyshnevskyy and Mykyta Hrabchuk were convicted on charges of attacking Handzyuk. Ihor Pavlovskyy, whom the investigation considers to be an intermediary between the customers and the perpetrators of the murder, is being investigated separately.
The suspects in ordering and organising the attack are Vladyslav Manher and Oleksiy Levin. Their case was suspended in connection after Levin was put on a wanted list.