Iran air crash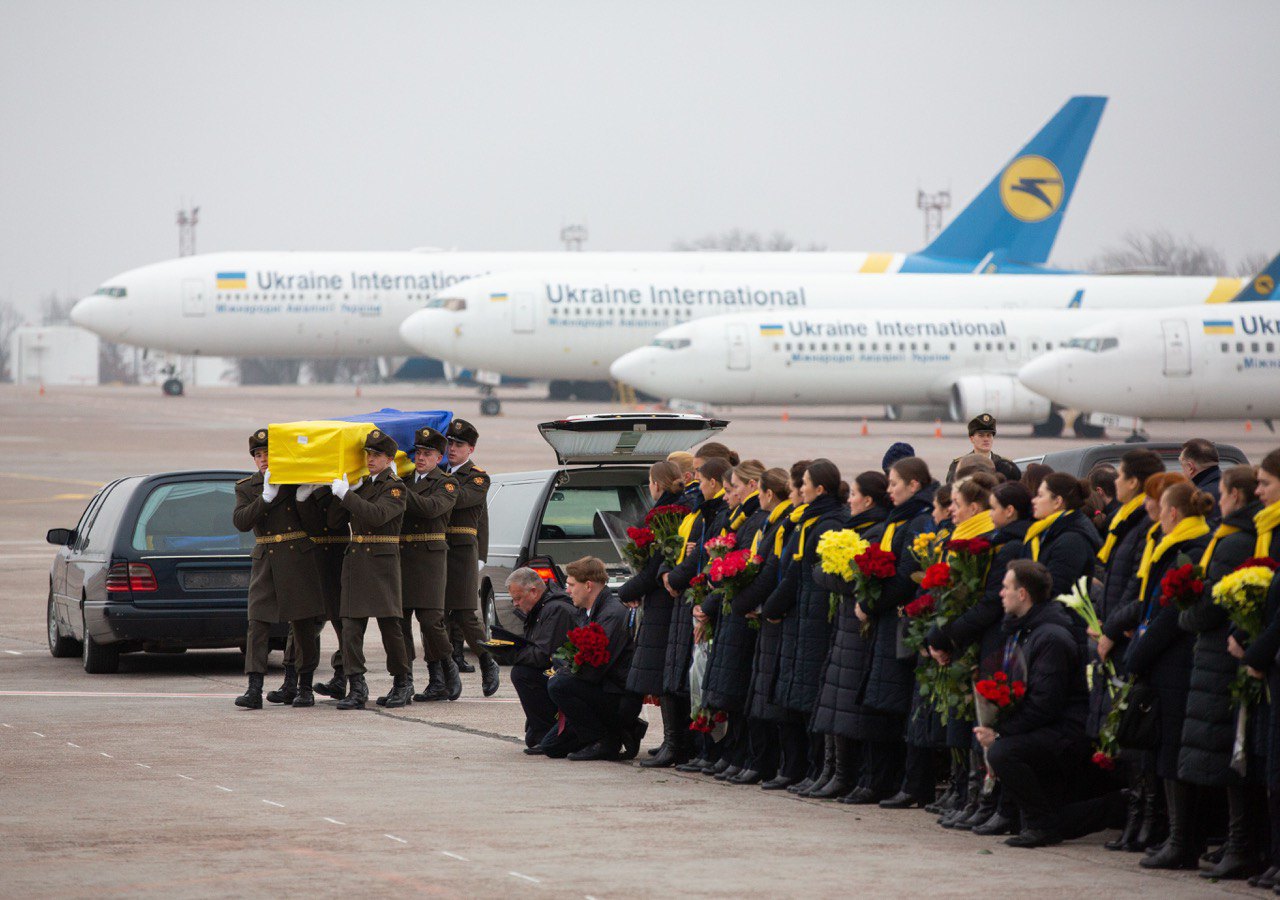 The bodies of 11 Ukrainians killed in the air crash of the Ukraine International Airlines PS 752 in Iran on 8 January were flown in from Iran today. Several thousand people, including the bereaved families, President Volodymyr Zelenskyy, Prime Minister Oleksiy Honcharuk and other high-ranking officials, met the Il-76 plane at Boryspil airport.
The secretary of the National Security and Defence Council of Ukraine, Oleksiy Danilov, has called on domestic and foreign media to avoid manipulation regarding the return of the flight recorders of the Ukraine International Airlines passenger plane downed in Iran.
Donbas
One Ukrainian serviceman was killed and 10 wounded as a result of six ceasefire violations by the Russian occupying troops on 18 January, the Joint Forces Operation HQ has said. The enemy used 120-mm mortars, grenade launchers, infantry fighting vehicle guns, drones and small arms.
The Minsk agreements do not have a clause on Donbas's autonomy unlike Russia insists, Austrian diplomat Martin Sajdik, who headed the OSCE Special Monitoring Mission from 2015 to 2019, has said. He added that there is a clause on the special status of certain areas of Donetsk and Luhansk regions within the framework of Ukrainian decentralisation.
Russia finances the self-proclaimed Luhansk people's republic for over 30bn roubles annually through a South Ossetia bank, which covers two thirds of the separatist region's needs, the Security Service of Ukraine (SBU) has said.
Foreign affairs
Ukraine and Georgia have complained to the International Maritime Organisation about Russia obstructing navigation in the Sea of Azov and the Black Sea, as well as in the Kerch Strait.
Ukraine has demanded that its national symbol, trident, be removed from the anti-extremism guidelines published by the British police for teachers and medics, the embassy in London has said.
A group of Russian actors was denied entry to Ukraine at Zaporizhzhya airport, the State Border Service has said. One of them visited Crimea illegally, three more could not explain the purpose of their visit. Police had to interfere to prevent clashes between the leftists and the rightists. Police detained around 10 people who tried to pelt the leftists with eggs an fire crackers.
Ex-president's case
Former President Petro Poroshenko has cancelled his trip to the World Economic Forum in Davos on 21-25 January after he was "publicly invited to interviewees" at the State Investigation Bureau (SIB). He accused the presidential office and the SIB of illegally following him and his communication.
Rally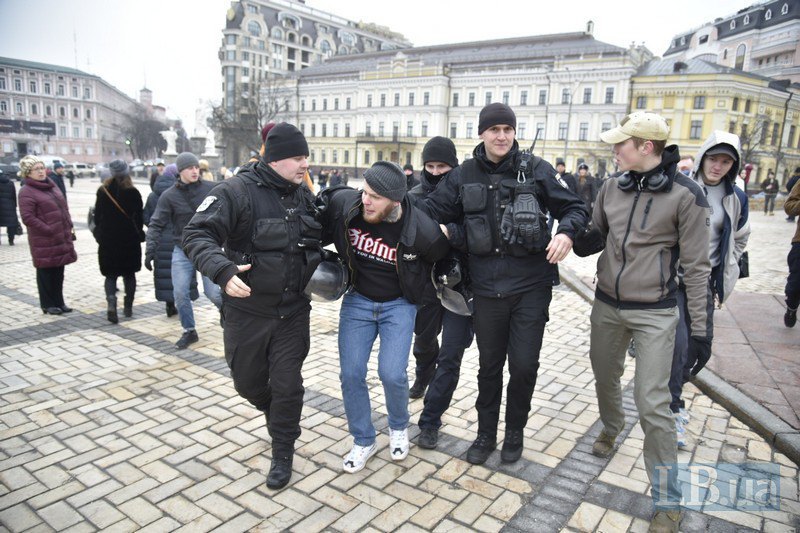 The leftists have held a rally against far-right violence in central Kyiv in tribute to Russian human rights activist Stanislav Markelov and journalist Anastasiya Baburova killed by the Russian neo-Nazi in 2009.