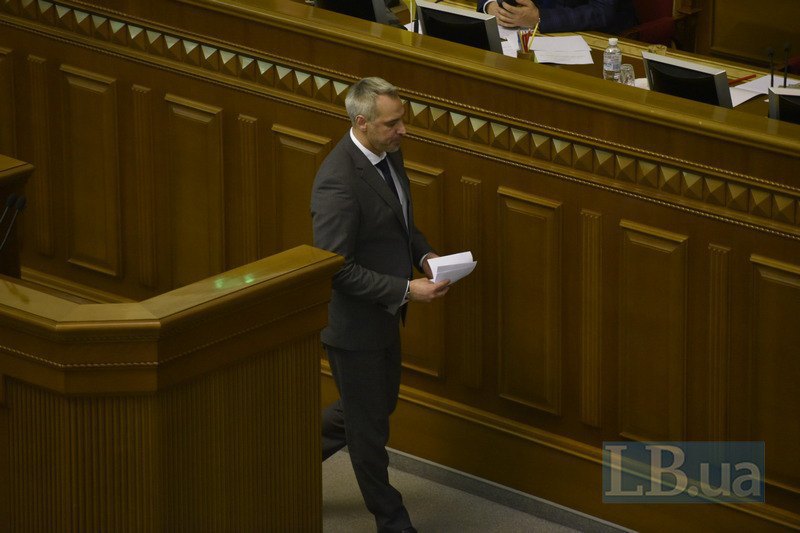 Parliament passed a motion of no confidence in Prosecutor-General Ruslan Ryaboshapka at its extraordinary session on 5 March.
The decision was supported by 263 MPs, including 179 members of the propresidential Servant of the People faction, 36 MPs from pro-Russian Opposition Platform-For Life, 16 from the Trust group and unaffiliated MPs.
In his final speech before the vote, Ryaboshapka listed the achievements of his office, include those concerning the war in Donbas.
"We have created a special department which collects and sends to international courts the evidence of Russian military aggression. We have created a unit which works with the bereaved families," he explained.
He argued that the motion was based "on sheer lies and manipulation".
"I did not become anyone's servant. I have been independent. And no-one can make an independent prosecutor do something, he can only be dismissed. I'm leaving but I'm leaving in order to come back," he said and left without waiting for results of the vote.