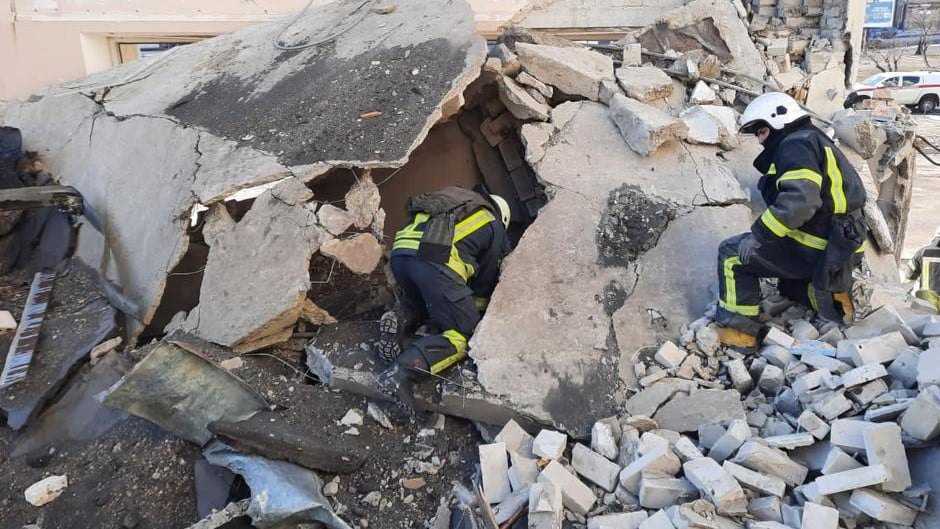 In Kharkiv, due to enemy shelling, the building of a higher education institution and residential buildings were damaged, and there were casualties.
According to the State Emergency Service, enemy shelling severely damaged a six-story educational building of a higher educational institution and two neighbouring residential buildings on 18 March, at about 8:40 am in Kharkiv.
"One person died, 11 people were injured, and one person is under the rubble," rescuers said.
The SES extinguished fires in two residential buildings. The information is being specified.