Hollywood actress Angelina Jolie visited Lviv with a humanitarian mission. Together with colleagues from the UN for refugees, Jolie is involved in organizing their assistance.
The video from the Lviv Croissants coffee house on April 30 spread the music edition of slukh.media.
"Saturday, Lviv, coffee house, Angelina Jolie. Yes, you did not think so " - said in the post to the video.
Update. Later in Ukrzaliznytsia reported that Angelina Jolie visited the Lviv railway station, where she met passengers of the evacuation train from Pokrovsk.
"Lara Croft is already in Ukraine," - said in UZ, publishing a photo of a Hollywood actress at the Lviv station.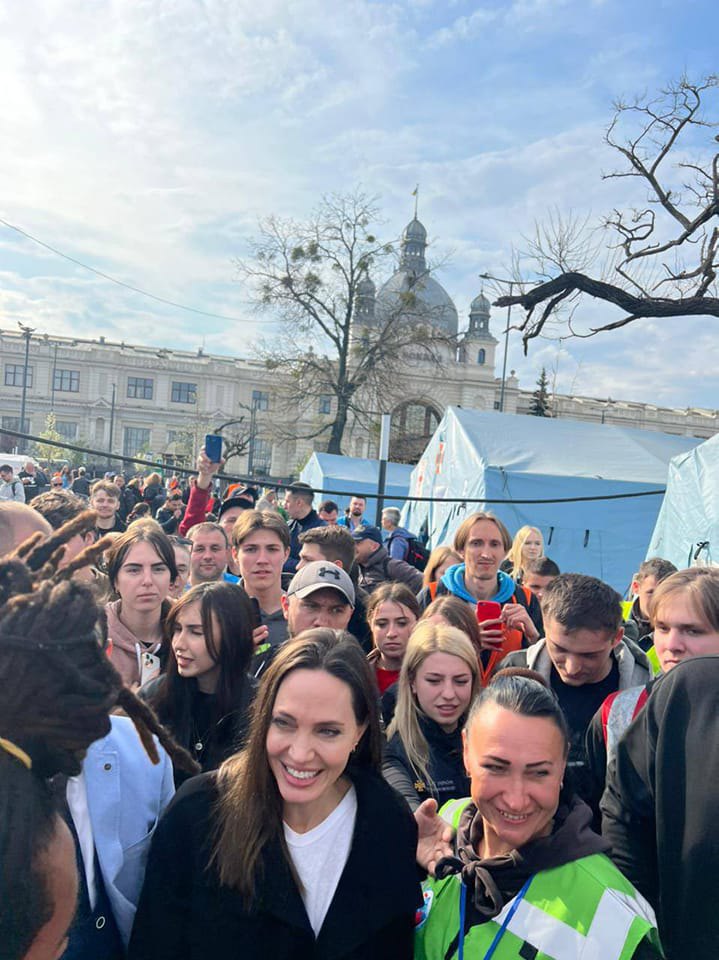 Jolie is a goodwill ambassador to the United Nations Office for Refugees. On May 30, 2014, Angelina Jolie admitted that she was praying for peace and unity in Ukraine.
"I am so worried, both of us in the family are worried and pray that in Ukraine there is a peace and you are united. You should know, I'm with you. I worry and pray," - she said in an interview.
In a later interview, she stated: "I hope I do not have to shoot a film about Ukraine, similar to "Country of Blood and Honey," which I shot about Bosnia. I sincerely wish Ukraine that your story was less bloody and happier and, after all, that you finally have peace."
Since the beginning of Russia's full-scale military invasion, Angelina Jolie has supported Ukraine. Together with the United Nations High Commissioner for Refugees, she is involved in the organization of assistance to Ukrainian refugees.