Since May 11, Ukraine has been forced to suspend gas transit through the Luhansk region's stations temporarily occupied by russia.
This was reported in the press service of the GTSU Operator.
The occupiers' actions made it impossible to continue transporting gas through the Sokhranivka DHW and the "Novopskov" Border Compressor Station (CS) located in the temporarily occupied territory of Ukraine. At present, the OGTSU cannot carry out operational and technological control over the "Novopskov" CS and other assets located in the territories controlled by the russian Federation", the press service said.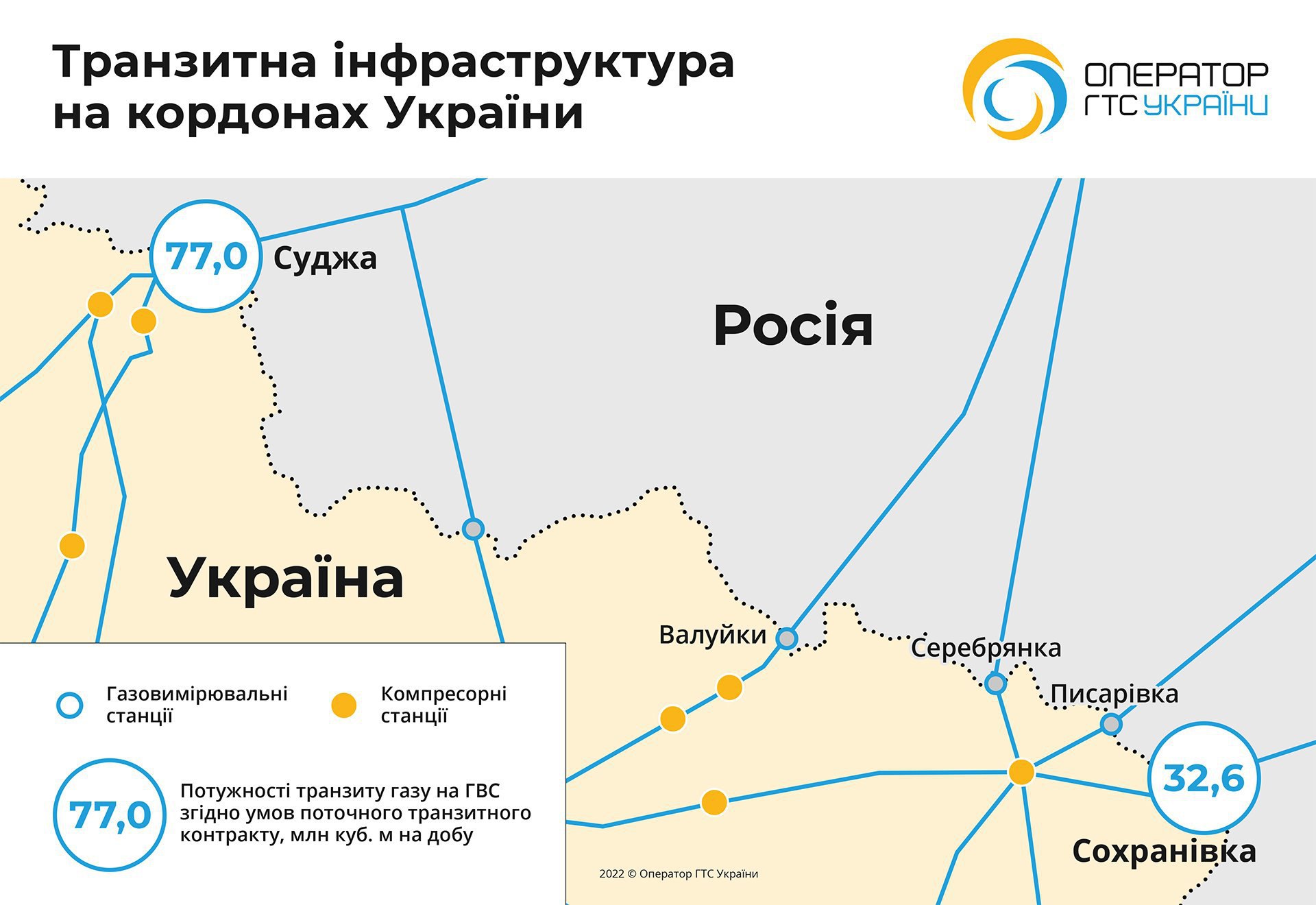 The GTS Operator stressed that the invaders' interference in technological processes, and changes in the modes of operation of GTS facilities, including unauthorized withdrawal of gas from the transit flow, endangered the stability and safety of the entire Ukrainian gas transportation system.
"In order to fulfill the transit obligations to European partners in full and in accordance with the terms of the agreement, it is possible to temporarily transfer unavailable capacity from the physical point of the Sokhranivka connection to the physical point of the Sudzha connection located in the territory controlled by Ukraine" - noted by the company.
We are reminding, that in the afternoon of May 10 the russian army once again struck artillery and systems of volley fire across Severodonetsk. The main gas pipeline was cut off.