A Russian missile strike on a power facility in Zaporizhzhya killed three people and wounded seven others, the Prosecutor General's Office reports.
Criminal proceedings were opened on violation of the laws and customs of war, combined with premeditated murder (Part 2 of Article 438 of the Criminal Code of Ukraine).
"According to the investigation, on 26 January 2023, at 3:40 a.m., the Russian military launched missile strikes from the S-300 system against a critical infrastructure facility in Zaporizhzhya Region. Three people were killed, and seven others were injured. Technical equipment and buildings were damaged. After the explosion, a fire broke out on the territory of the enterprise, which has now been extinguished," the statement said.
Around 10 a.m., during the investigation and search and rescue operation, the facility was shelled again.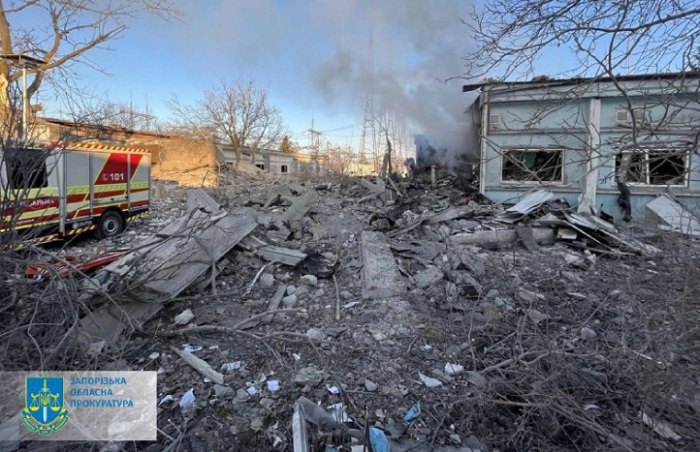 On the morning of 26 January, an air alert was declared throughout Ukraine. Air defence systems worked in Kyiv, Dnipropetrovsk, Zhytomyr, Vinnytsya and Odesa regions.