The Babylon'13 cinema group has produced a full-length film on Crimea's annexation by Russia, its authors have told the LB.ua news website.
The documentary, "Crimea. As it was", features unique footage and the personal accounts of sailors, pilots, troopers and marines on how the peninsula was seized by Russian troops.
"For the first time since the Crimean events, the Ukrainian audience will be able to look those people in the eyes who, despite the difficult conditions, were prepared to defend Ukraine's territorial integrity till the end and continue to do this today. Viewers will also hear the first-hand accounts of what happened at the besieged military bases and blocked naval ships," the film's description reads.
The film directed by Kostyantyn Klyatskyn is in the 2015/2016 Catalogue of Ukrainian Films distributed at the largest film markets of Europe. It will also be presented at the Ukrainian stand on the international film market of the Berlin International Film Festival.
The film was produced with the support of the NATO Information and Documentation Centre.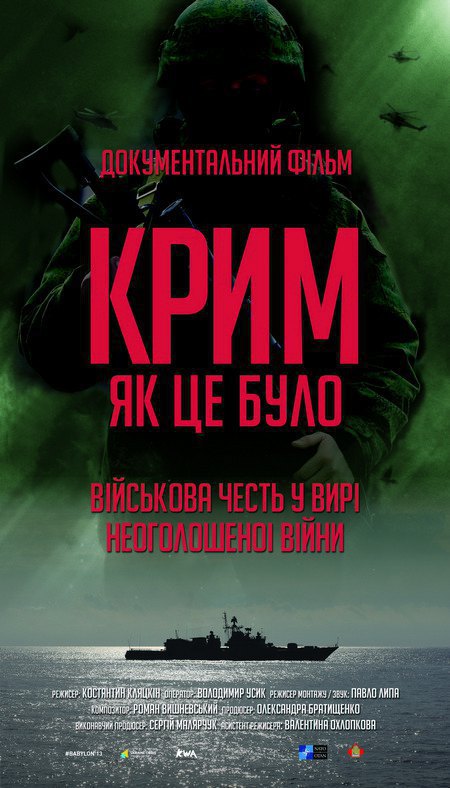 For more information about the film, check out its Facebook page.