Flu kills 220 people in Ukraine
The epidemic threshold is crossed in 19 regions and in Kiev.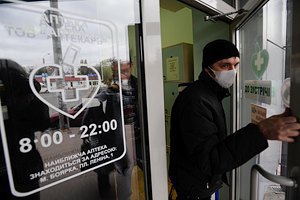 There have been 220 deaths from flu confirmed by laboratories in Ukraine since the start of the epidemic season, the Health Ministry has said on its website. The fatalities included three children under 17 and a pregnant woman.
According to the latest reports, over 3.2 million people have been registered as infected since the start of the epidemic season, 62.8 per cent of them are children under 17.
The highest infection rate was recorded in Kiev and Kiev Region, with 11.9 per cent and 14.1 per cent of the population catching flu respectively. The lowest infection rate is in Transcarpathian Region (5.2 per cent) and Kharkiv Region (3.6 per cent).