The Kharkiv-based research nuclear facility called The Source of Neutrons had a test run on 23 March, the press service of Ukrainian President Petro Poroshenko has said. Poroshenko and US ambassador to Ukraine Geoffrey Pyatt attended the launch ceremony in the Kharkiv Institute of Physics and Technology.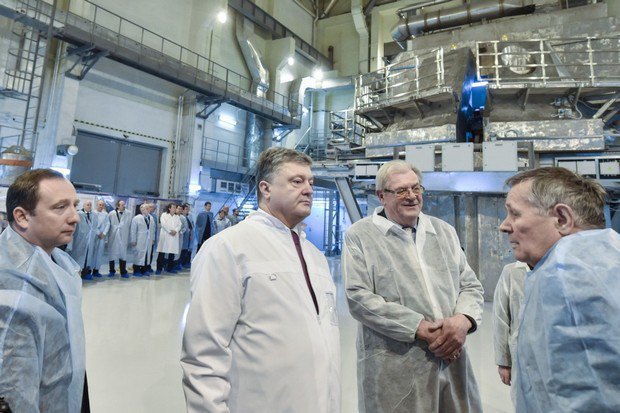 The project was developed with the US assistance within the framework of the programme on non-proliferation of nuclear weapons. The Source of Neutrons will enable Ukraine to carry out research in different fields of science and technology, develop nearly the whole range of radio isotopes necessary for medicine and industry, and solve problems of nuclear power industry and extend technical lifetime of nuclear power plants.
"This is the first nuclear facility of global importance developed by Ukrainian specialists since independence," the head of state said.
According to Poroshenko, the latest technologies used in this project rule out any emergency.
The research nuclear facility is designed for receiving neutrons and using them in fundamental and applied research, and for teaching and training specialists of the atomic and energy industry of Ukraine.
During a visit to the USA in April 2010, then President Viktor Yanukovich promised that Ukraine would abandon highly enriched uranium with the technological and financial aid of the USA.
On 22 March 2012 Ukraine fully implemented its commitments. In exchange, the USA provided Ukraine with an equivalent amount of low-enriched uranium and relevant equipment.