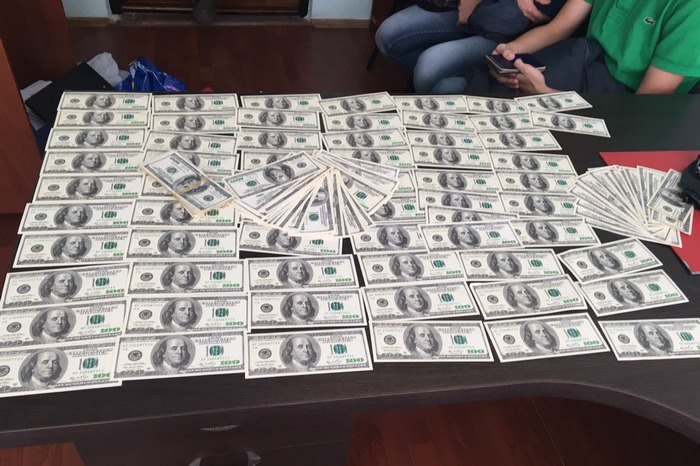 A brother of a National Anti-corruption Bureau (NABU) detective, investigating the case of Rotterdam+, was detained on suspicion of receiving a major bribe, Ukrainian News reported on 21 September with reference to a source.
On 20 September, the Prosecutor-General's Office detained a senior investigator in the Kyiv-Sviatoshyn tax inspectorate, who allegedly demanded and received a 20 thousand dollars bribe from a businessman, the agency's source said. The bribe was allegedly paid to avoid criminal responsibility for tax evasion.
The source of the agency claims that the detained tax officer was the brother of a NABU detective, Romaniuk, who is involved in the investigation of the Rotterdam+ case.
NABU on 24 March opened a resonant pre-trial probe on suspicions of abuse of power or official position against the chairman and members of the national energy regulator. The anti-graft agency suspects that the adoption and application of the controvercial wholesale pricing formula for energy coal was in the interests of power generating companies.
Rotterdam+ boosts the price of coal for Ukrainian TPS's and thus increases the price of electric energy to the wholesale market.
According to the Rotterdam+ formula, the coal of Ukrainian producers is bought at the price of fuel in the Dutch port of Rotterdam (South African or American coal, transported by sea to the port) plus the costs of "imaginary" trans-shipment of such coal in seaports.