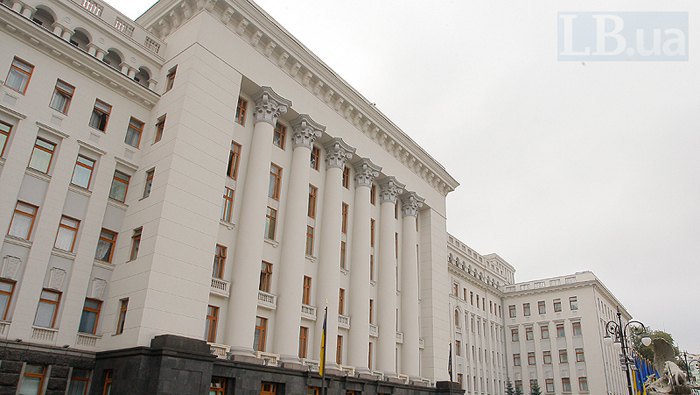 So, according to the scenario designed by Bankova, the "three whales" of Poroshenko's campaign are planned to be:
- mayors;
- deputies elected in single-seat constituencies;
- army successes.
Let us look at these one by one.
"Mayors are our main resource"
Decentralization Ukrainian-style produces its own, very specific results. As local authorities now have broader powers and taxes are channeled to local budgets, regional elites no longer need to mind the centre. Exceptions happen but often the mayor of a regional centre is more influential than the head of a regional state administration. Not to mention small towns of regional or district significance, in almost all of which a local "ataman" has long established its rule. With all the relevant attributes: control over local officials, control over budget "flows", close cooperation with uniformed agencies, "private armies" etc.
Remember the Soviet film "Wedding in Malinovka"? The plot is based on the love story of a revolutionary woman and a simple shepherd. But, of course, it is not about them, but about the ongoing struggle between the Reds with the Whites, the ataman gang and guerrillas, another ataman gang and the anarchists, and so on. Malinovka's residents got used to to the incessant change of power. Their only complaint is "the Whites came and robbed us, the Reds came and robbed us. Where should a poor peasant go?"
Generally speaking, it was a usual story during a civil war that every hamlet was run by its own "ataman".
A hundred years after, the history is repeating itself almost entirely, but in the conditions of the foreign aggression.
It is practically impossible to break the vicious circle as in the conditions of decentralization, any appeals to Kyiv by oppressed citizens are futile. Not to mention the fact that Kyiv is "deaf and dumb". And not always for a "thank you".
It is clear that the "atamans" are more than happy with this situation. Today they are not interested in Kyiv's loyalty. It is exactly the opposite: now the capital needs to be looking for their support.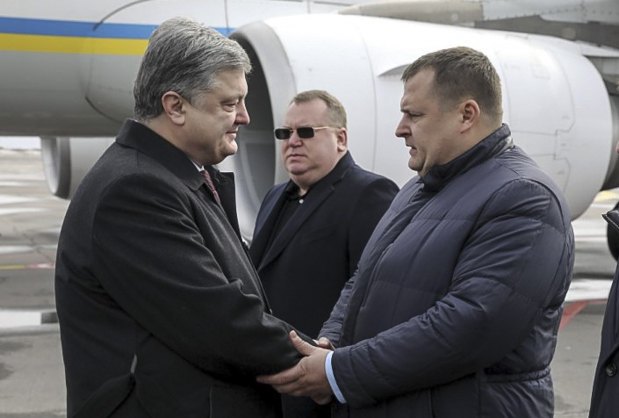 Petro Poroshenko and Borys Filatov during a meeting at Dnipro airport
"Mayors are our main resource. If you make a deal with [Hennadiy] Kernes in Kharkiv, with Filatov in Dnipro, [Hennadiy] Trukhanov in Odesa, consider the campaign done," people on Bankova are confident. "They, the mayors, are now having a good life: they never had so much money, so many opportunities. Poroshenko's second term would be good for them because if Yulya comes, decentralisation will end, and they will be back to square one."
The best format would be to officially form a "coalition" of major city heads who will nominate Poroshenko for the second term.
It would be similar to how it happened in the spring of 2004, when a coalition of pro-government political forces (a "motley crew" ranging from the Social Democrats to fighters for women's rights) nominated Viktor Yanukovych as a "single progovernment candidate".
The only question is whether this is going to happen under the auspices of the Association of Ukrainian Cities headed by Vitaliy Klitschko.
"If we do not get Vitaliy on our side, he will be quickly picked up by Yulya," I was told at the country's main office a month ago. Today the rhetoric has changed. "Of course, Vitaliy wants to fight for presidency, but not yet but the next time. You cannot argue with the fact that the guarantor [president] is not good if he does not want to be re-elected, right? So, if someone other than Poroshenko becomes the president in 2019, this person will definitely fight then for the second term. Poroshenko will not. Thus, he is the only one who can guarantee Vitaliy support in 2025," one of the president's closest allies says. By the way, I would like to remind you that Klitschko is still (although he tendered his "resignation" one and a half years ago) the official chairman of the presidential party.
The scheme is neat, if not for a number of drawbacks. For example: if the "coalition of mayors" includes, let's say, Filatov and Trukhanov, will [Lviv mayor Andriy] Sadovyy join them? Or, forget about Sadovyy, but what about other mayors of cities and towns in western Ukraine? How will they explain this collaboration to their own voters? Especially ahead of the parliamentary election?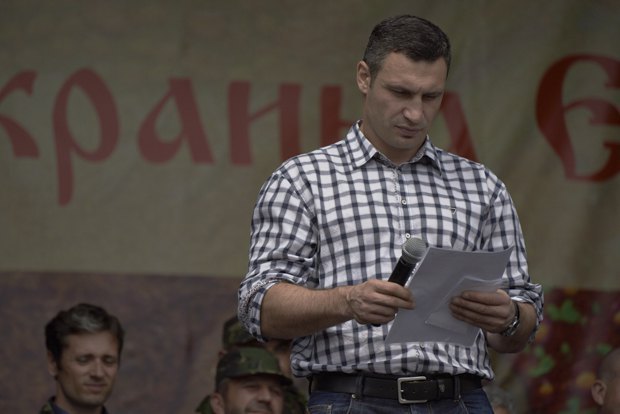 Or what if in October-November - when the campaign kicks off - polls show that Poroshenko stands no chance of re-election? Numbers simply do not make this happen. Will the regional leaders stand up for Poroshenko? Why should they "drown" with him? Their only possible motive of support in this scenario is fear.
Fear and coercion are what uniformed agencies and tax officials can do. And Bankova's hand will not falter to use their services, have no doubt about it. In this sense, they are not much different from their predecessors. Activists of Self-Reliance, Fatherland, other real (and not fake) opposition forces can confirm this already.
Alas.
30 million for "right" MPs elected in single-seat constituencies
"MPs elected in single-seat constituencies are to become the engines of the campaign in the regions. There are two types of motivation for them. You give us the result in May, we will book the district for you by October. And if you are already an MP elected in a single-seat constituency and you have been working for the benefit of Poroshenko, it's good, your constituency will get a budget boost. By around 30m hryvnyas. That easily enables you to hold their own campaign," one of Bankova's main spindoctors says.
30m hryvnyas is a considerable amount.
This would, however, require Prime Minister Volodymyr Groysman's direct support, but more on this later.
Now let us talk about what was left out.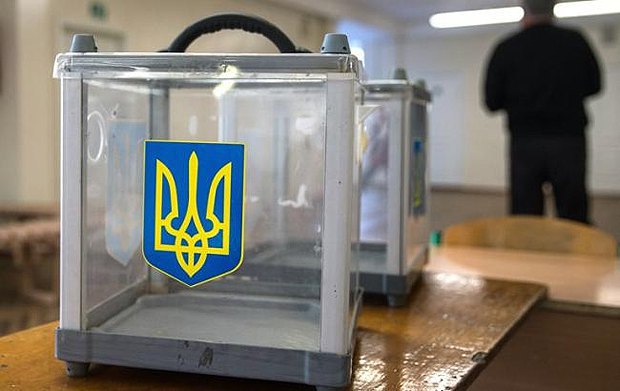 First, the prospect of changing the electoral legislation. The West insists on it. All are interested in it, except for the Petro Poroshenko Bloc-Solidarity. Someone wants to a completely "proportional" system; someone wants the threshold to go down to 2%; others want to see blocs back (which will allow everyone to co-operate with anyone indiscriminately). One way or another, any legislative change is a matter of compromise. And it is not clear yet what "rules of the game" we are going to face at the end.
Currently, the Poroshenko camp is proceeding from the assumption that Petro will be the only progovernment candidate. They say the other potential candidates - Volodymyr Groysman, Yuriy Lutsenko, Arseniy Yatsenyuk and others - will have to support him. The key word is "will".
But what if this bet is not going to work? What if one of the above or someone whose candidacy is not yet obvious, but who is clearly associated with a democratic camp, wants to play solo?
What share of votes will go? Can this stimulate those wishing to get elected to parliament of the ninth convocation (personally and/or by delegating their representatives) to diversify the risks, to put their "eggs in different baskets"?
Still.
If "Bankova's plan" works out, it is obvious that the guarantor's situational partners - Groysman, Lutsenko, Yatsenyuk, Klitschko – are in for their own part of the bonuses. In what ratio?
What form of participation in the autumn parliamentary election will they choose? How many seats in the joint ticket of the party of power will [National Security and Defence Council Oleksandr] Turchynov's people have? Will Volodymyr Groysman justify his nickname "Vova-20%" ("And where is my 20%?", a phrase which became a meme after one of the spring meetings in the presidential administration, during which Petro Poroshenko and Arseniy Yatsenyuk discussed the hypothetical proportions of their future joint ticket)? What to do with the majority of People's Front members? And what about Yuriy Lutsenko?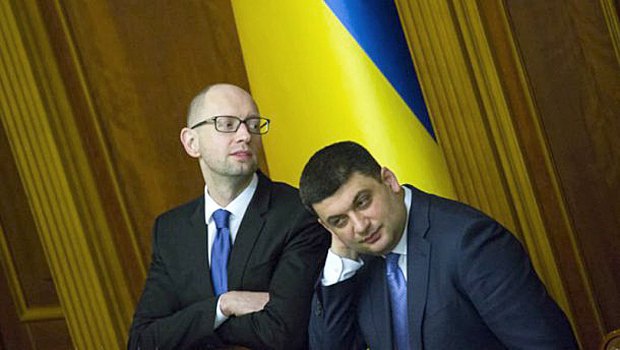 Will it not be like with Vitaliy Klitschko in 2014, when the Vienna agreements, which implied sharing the parliamentary list 50 to 50, smoothly "transformed" into 70 to 30 and then 20 to 80 (not in Klitschko's favour, of course)?
Unforgettable Popandopolo, whose math was simple: "It's mine, it's for you, it's mine, it's mine again", could learn from them.
Speaking of this, the presidential administration means everyone should trust the president's word.
That is the point, they should.
Even without having any faith in the strength of his word.
Oleksandr Turchynov
The third "whale" for Poroshenko is inextricably linked with the personality, or rather the daily activities of Oleksandr Turchynov.
"Army successes are, in many ways, his achievement. He works in the office, he can be below the radars for months, but he really works - it bears fruit," a source at Bankova says in a hushed and respectful manner.
When they say this, they mean: for the sake of Poroshenko's second term, Turchynov is ready to "attribute" his achievements in the development of the national army to him.
It is no secret that Turchynov is de facto carrying out the duties of Poroshenko's campaign chief already.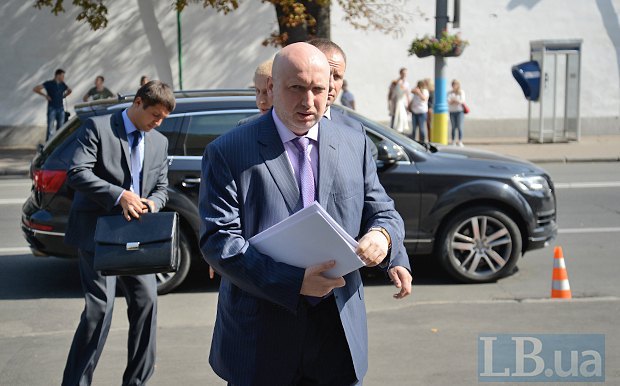 Moreover, regional actors have already been informed about this at special meetings in the presidential administration. "You have no idea how excited they got. 'Turchynov is with us' (in the presidential team – Ed.) is a very strong message," one of the participants said.
Given the concept of "three parallel HQs", there will never be a public statement about Turchynov being de jure at the helm of the campaign. This has no effect on the de facto situation, although it prompts him to deny any allegations of his involvement in the campaign.
But one very important question remains unanswered for the time being. In particular, it is known that Turchynov named three conditions for election cooperation with Poroshenko.
Did the head of state agree to them? And who will guarantee their observance or already did?
Volodymyr Groysman. Will it come to dismissal?
Surprisingly, however, "the main problem" ahead of 2019, as Bankova sees it, is not Yuliya Tymoshenko but ... Volodymyr Groysman.
"Volodymyr Borysovych has grown a veritable crown. He does not care a dime about the president. He may well decide to run on his own. It is clear that he will not win but he may oull some votes," Poroshenko's senior associate complains, oblivious to the fact that Groysman repeatedly denied his presidential ambitions, including in public.
"Yatsenyuk winds up Groysman. Just winding him up. Just because he is naughty. And he has Parubiy's support in parliament. Parubiy has to somehow make his mind. And they are playing the game among the three of them," the president's another high-ranking ally echoes. To prove their point, they list the prime minister's recent steps which cannot be described as anything else but election-minded:
- the Cabinet of Ministers' decision to hand control of land over to local communities;
- public statements in favour of changing the constitution to cut the presidential powers and boost those of parliament (in the spring this idea was actively supported by Arseniy Yatsenyuk and Arsen Avakov, and soon criticised by Petro Poroshenko during his speech to parliament);
- and a "cherry on the cake", that is a meeting of the Cabinet of Ministers' head with the former heads of state to talk "about the future of the country".
"The only way out (to enlist the prime minister's support – Ed.) is to convince Groysman that Poroshenko's second term will benefit him. Groysman is only 40 years old. And he must understand that the prime minister's chair is the top of the tops which he now reached by pure chance and thanks to the good will of our guarantor. Life does not give a second chance like this. We need to think about what's next," the third source argues.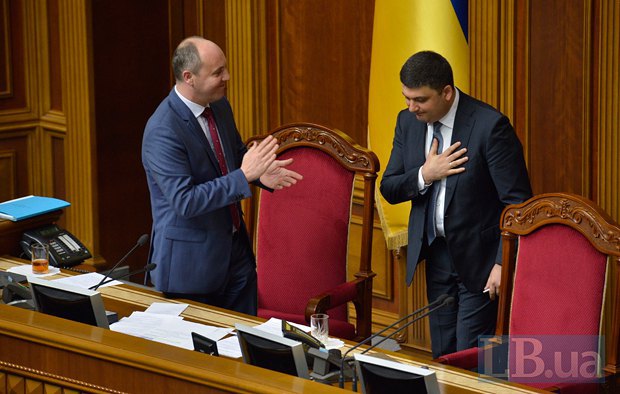 The source happens not to mention that Groysman has been given no guarantee that he will be appointed prime minister again when Poroshenko is re-elected as president. And even if they had given such guarantees, he is not that fool to believe them. A similar case when Valeriy Pustovoytenko "happened" to come short of several votes for re-appointment as prime minister in 1999 is still frehs in our memory.
In the meantime, confrontation along the presidential administration-Cabinet of Ministers line continues to grow.
The presidential administration has already conceived and, one cannot rule out, may try to implement the scenario of "toppling the prime minister".
A formal reason is yet another increase in tariffs given the IMF requirements. What may follow are street protests, criticism from parliament and all the rest. They love and know how to play such scenarios.
A potential "acting" prime minister is Stepan Kubiv. No-one really thinks about a parliamentary crisis which will inevitably follow. The main "desire" is to "neutralize Groysman" and, as they say, let the whole world wait.
In addition, "pleasant" can be combined with "useful". Which involves the dissolution of parliament.
If by late summer-early autumn it is clear that Poroshenko's true ratings do not allow him to be elected, and something goes wrong with the mayors and MPs elected in single-seat constituencies, a parliament dissolution mechanism will be launched (to be completed by October, as parliament cannot be disbanded less than a year before its current convocation expires).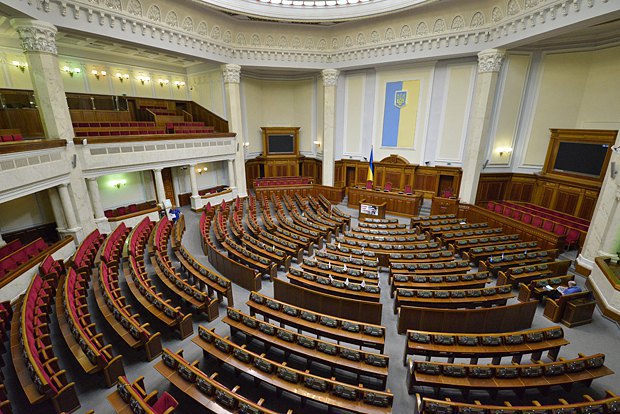 Formal reasons: the coalition is incapable, MPs are ineffective, a slow pace of reform, the nasty tricks of Groysman, Yatsenyuk, Avakov, or the British queen – you name it.
Given how citizens are loathing the authorities, it will certainly generate a certain election bonus (the way it happened to Georgian President Mikheil Saakashvili once). However, a long-term effect is not guaranteed. Moreover, it is not a given that parliament will agree with the idea of dissolution at all. It once happened to Yushchenko. When Viktor Andriyovych decided to disband parliament again - after a year and a half - it simply ignored him.
With all the corresponding consequences...
"Risks are certainly high. But, let's face it: if Poroshenko does not win the presidential election, we are all doomed at the parliamentary ones," the president's high-ranking associate cynically says. "Sometimes there are situations when you need to punch first. And in the guts."
On the debris of the People's Front: Yatsenyuk, Avakov, Parubiy
"Speaking of the People's Front, we still perceive it as one. However this has long been not the case. Turchynov - with us (with Bankova – Ed.); Yatsenyuk, as we found out, is convincing Groysman to play solo, next to them is Parubiy; and Avakov did not make his mind at all whether he is with the 'smart or beautiful'. He is still waiting for a convenient time to decide," LB.ua's regular source in the presidential administration says.
In addition to the above-mentioned risks, the country's main political office sees a number of other threats for the second term of Petro Poroshenko.
The first one concerns the mentioned "alternative" candidates from the conventional democratic camp.
And whereas there is no doubt that Yuliya Tymoshenko is definitely set to run, Svyatoslav Vakarchuk publicly denied such a possibility for himself. However, he can still have a change of heart. "Slava is not ready to fight for presidency yet," sources close to the Okean Elzy frontman say. "The keyword here is 'yet'. But he is still considering a possibility to head a new project with a view to parliamentary elections, a progressive project."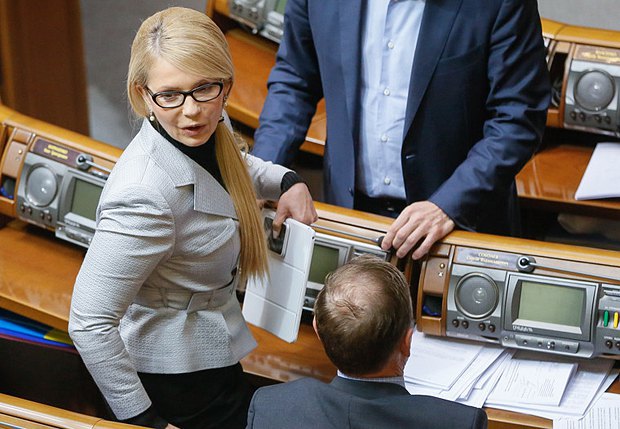 But Volodymyr Zelenskyy has increasingly less space for hesitation. "I'm 200% sure that he will go," says a person who is suspected (and for a reason) of coming up with this idea. "Well, yes, he's a professional comedian. So what? Why is Zelenskyy worse than the rest? He will even make it to the runoff, you'll see."
Not worse indeed. Once fellow comedian Heorhiy Deliyev managed to become an Odesa city councillor, using the exactly same formula ("There are all clowns in politics, how am I worse?"). And rather an effective councillor he was.
There is naturally no discussion about opponents, the team, the substantial manifesto, the action plan for the potential commander-in-chief (in the conditions of the war) etc.
In the meantime, the disparate camp of former Party of Regions members of all sorts took a simple but extremely beneficial decision: anyone can run for president under the conditional "white-and-blue" banners, but they are placing their main bet on the parliamentary election.
Their rationale is simple and straightforward: they want to become a force which will score as many votes as possible in the autumn 2019 and thus will have to be taken into account, if not during the formation of a coalition, then when a true controlling stake is at stake for sure.
Meanwhile, at Bankova ... Meanwhile, at Bankova, they still expect to win elections not with real deeds and successes but simply because "how can you not love our president?"
"Somehow I do not like the local regime. My heart tells me we are on the eve of a grandiose shake-up," Popandopulo would say.