Two men suspected of organizing the violent clashes with police in Cherkasy, have been detained, the Interior Ministry has said. The far-right National Crops and its militarized wing National Militia got into two fights with police on 9 March, one in Kyiv outside the presidential administration and one in Cherkasy during an attempt to block the cortege of President Petro Poroshenko. Over 20 police officers were hurt. The National Coprs was allegedly protesting against corruption in the defence industry.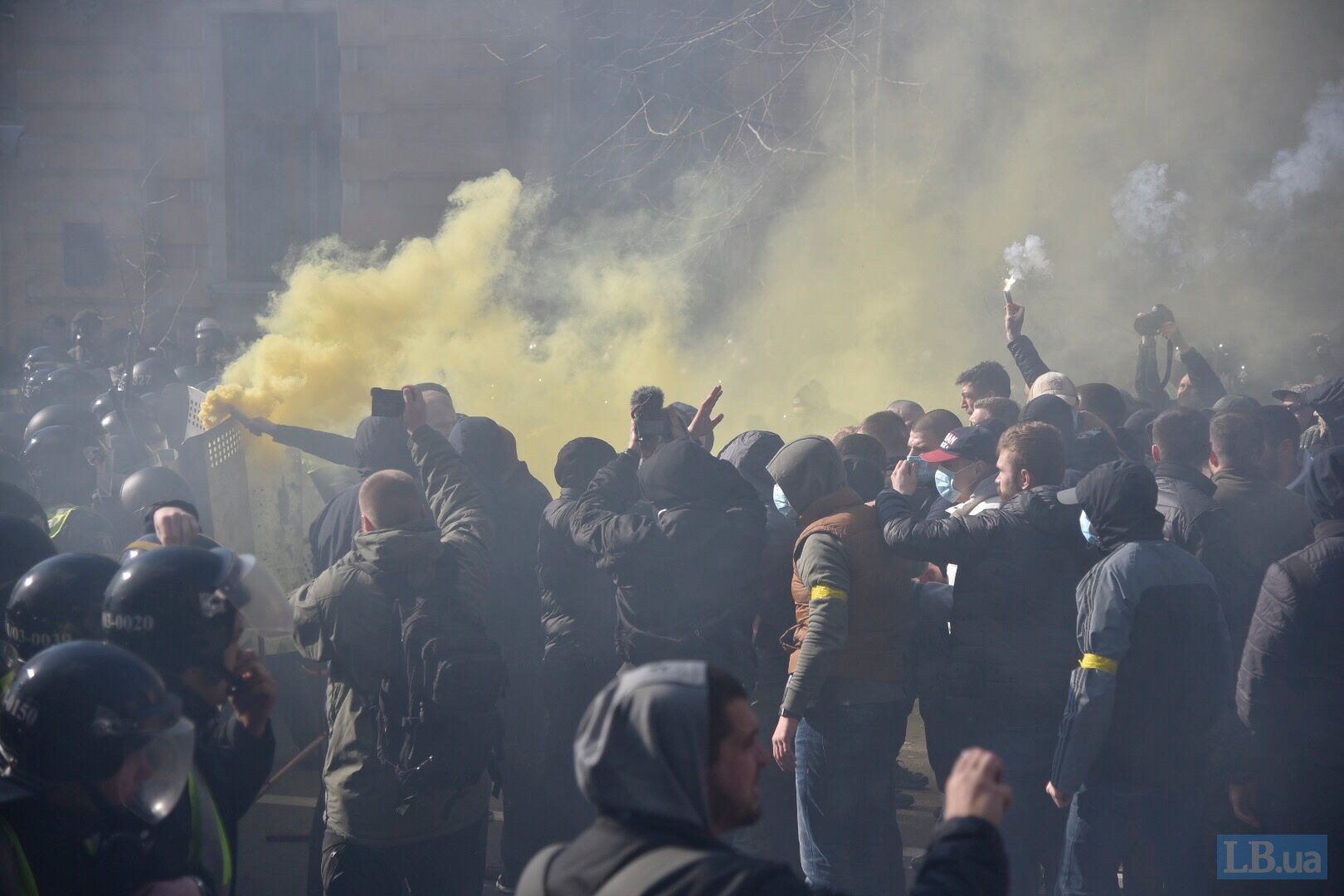 The National Corps protests outside the presidential administration in Kyiv
The far-right National Corps party said that police had detained the head of its Cherkasy office Dmytro Kukharchuk, Yevhen Svyrydov and "other activists of the National Corps". It later added that the whereabouts of its five members are unaccounted for.
Prosecutor-General Yuriy Lutsenko said President Poroshenko may not have known about an arms smuggling scheme reportedly involving the son of his long-time business partner, Oleh Hladkovskyy, Ihor. It was a "heavy political blow" for him, he added. "When I met him after the film, the president said: 'If they are guilty, then jail them".
Fatherland party leader and presidential candidate Yulya Tymoshenko said in an interview with Sonya Koshkina's KishkiNA vlog that if she won, she would close all airports to prevent high-ranking officials from leaving the country. She would "jail three of his [Poroshenko's] friends, we all know them" to make them testify against Poroshenko.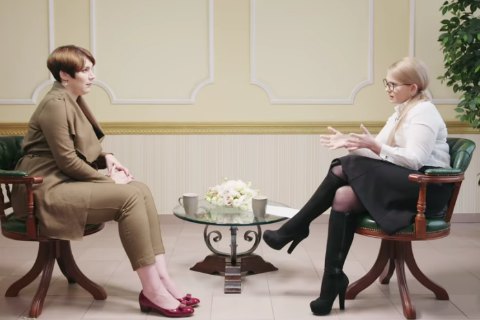 Yuliya Tymoshenko on Sonya Koshkina's KishkiNA vlog
The Security Service of Ukraine (SBU) said Austrian ORF TV journalist Christian Wehrschütz,was barred from visiting Ukraine out of concerns for his security and to avoid possible acts of provocation. The head of the ORF office in Kyiv is known for his using pro-Russian slant in his reporting and visiting occupied territories of Donbas illegally.
Ukraine has no reason to expect Russia to stop aggression any time soon but NATO's broader presence in the Black Sea region may contain it, Ukraine's Deputy Prime Minister for European and Euro-Atlantic Integration Ivanna Klympush-Tsyntsadze said.
Poland's First Deputy Foreign Minister Bartosz Cichocki has been appointed Poland's ambassador to Ukraine.
Women's March was held in central Kyiv on 8 March under the motto "Solidarity and Diversity. Together against Violence". "Feminists once won the right for all women to be considered people. This fight is transforming and it continues. We speak against ultraright, home, sexual, economic or psychological violence". In parallel, several dozen people allegedly supporting traditional family values held a counter-rally. They were shouting "Feminism ruins Ukrainian families", "God. Motherland. Patriarchate".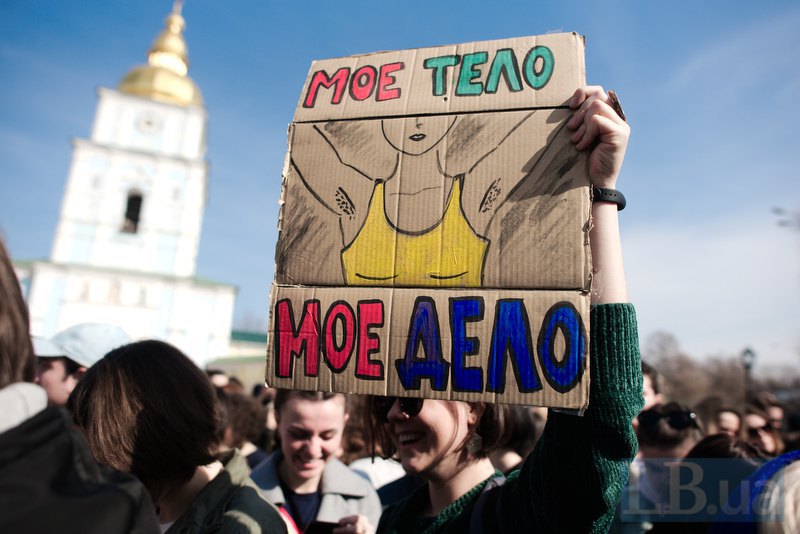 "My body, my business," says a poster of a participant in Women's March in Kyiv
A Turkish national, 35, was caught trying to smuggle parcels of heroin in a car through the Luzhanka checkpoint at the border with Hungary. Police detained several members of Dmytro Korchynskyy's Brotherhood who also protested against Women's March.