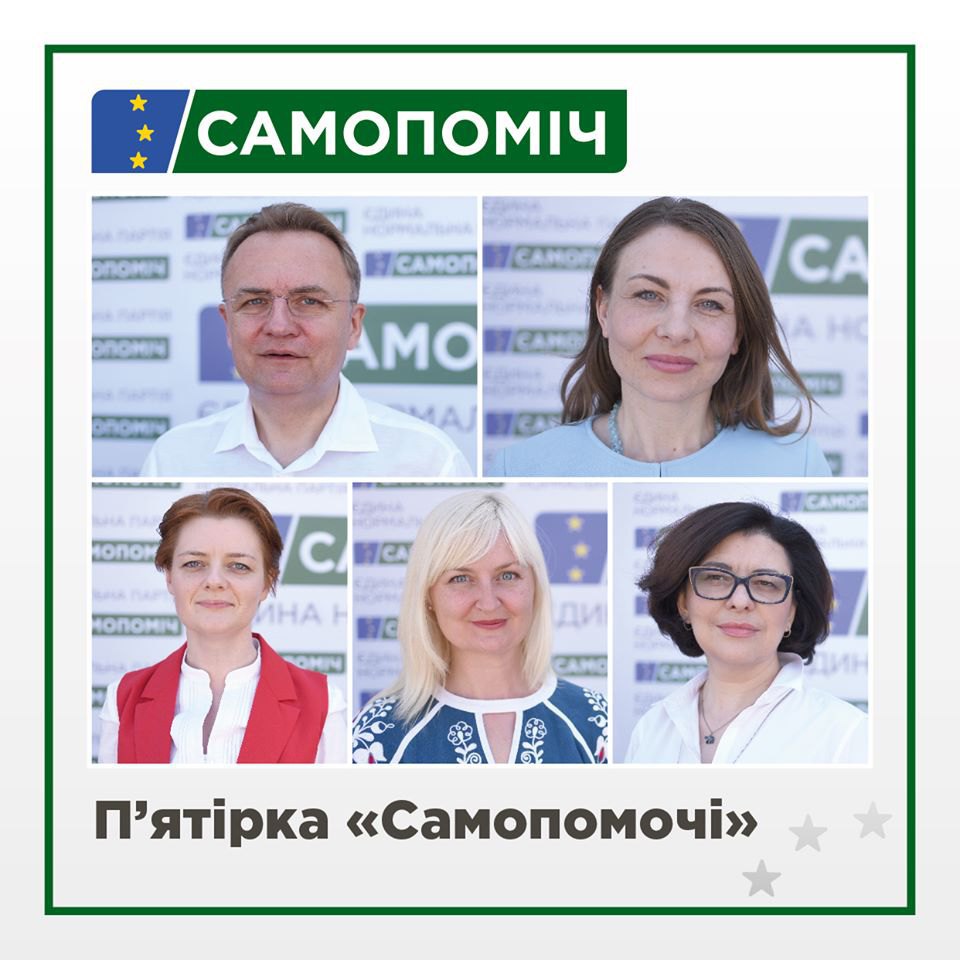 Self-Reliance top five
The Lviv city head and Self-Reliance leader, Andriy Sadovyy, has topped the list of the party's candidates for the parliamentary election.
Apart from Sadovyy, the list includes Odessa city councillor Olha Kvasnytska, anticorruption activist Oleksandra Dryk, Kharkiv regional councillor Tetyana Bidnyak, parliament deputy speaker Oksana Syroyid, Ternopil regional councillor Vitaliy Fydrin, the leader of the Self-Reliance parliamentary faction, Oleh Berezyuk, a former head of the Lviv regional state administration, Mykola Kmyt. Self-Reliance MP Tetyana Ostrykova, and Kyiv regional councillor Olha Babiy.
There are 106 candidates on the list.