Although it was a scorching hot weekday in Italy, around 50 Ukrainian activists gathered in central Rome for a protest on 4 July.
They said that they were there to remind the authorities that visiting Russian President Vladimir Putin is yet to answer for the occupation of Crimea, bloodshed in Donbas, 13,000 deaths and hundreds of the Kremlin's political prisoners.
"This is not right that official Rome is now receiving the aggressor with great honour while there is a war underway back home. We will remind it about this until Putin's Russia stops its aggression in the world," the organiser of the protest and chairman of the Christian Community of Ukrainians in Italy, Oles Horodetskyy, said.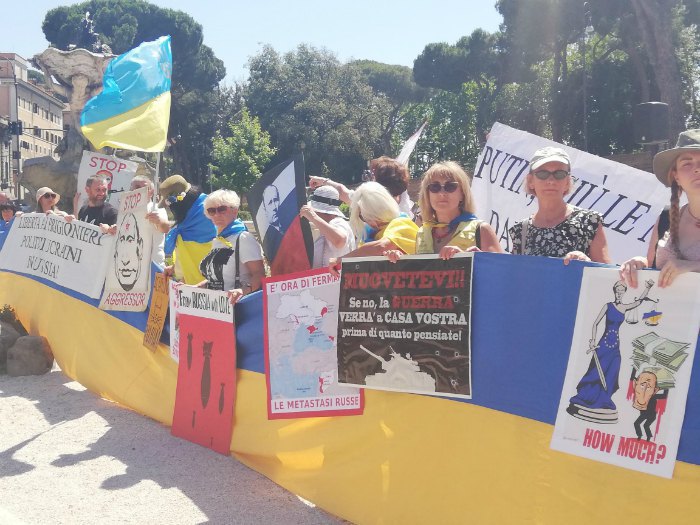 There are nearly unprecedented security measures in Rome today because of Putin's visit. Any campaigning in the city centre is banned. There are snipers on the roofs, almost 50 streets are closed for traffic, and thousands of law enforcers are on duty.
Nevertheless, the Ukrainian community was given a police permit to hold a protest on Piazza della Bocca della Verita.
The demonstrators and their posters in Italian and English can clearly be seen from any passing car.
The event has attracted attention of numerous Italian media.