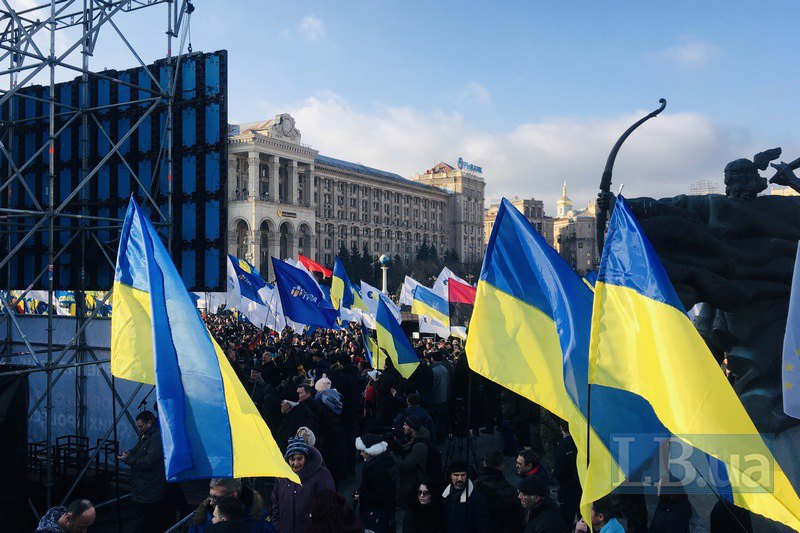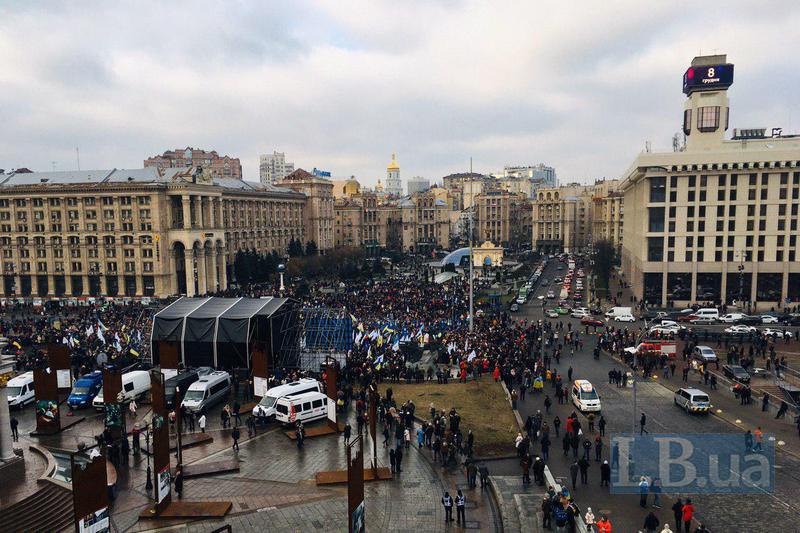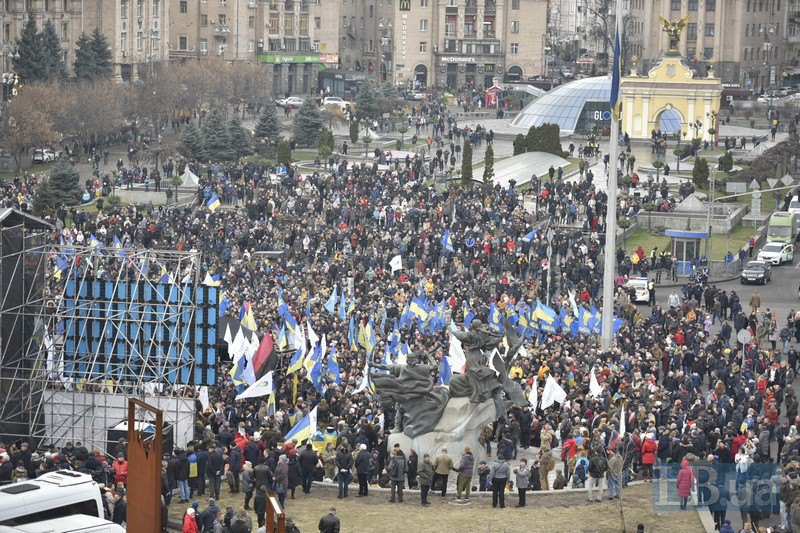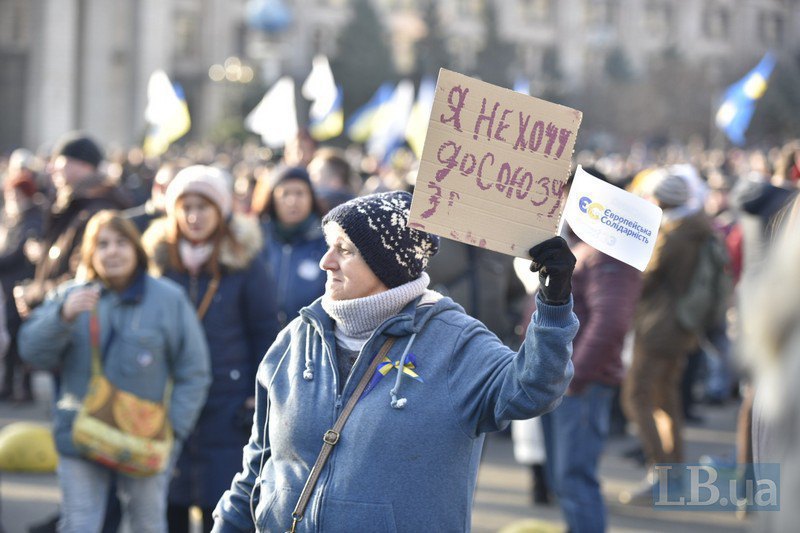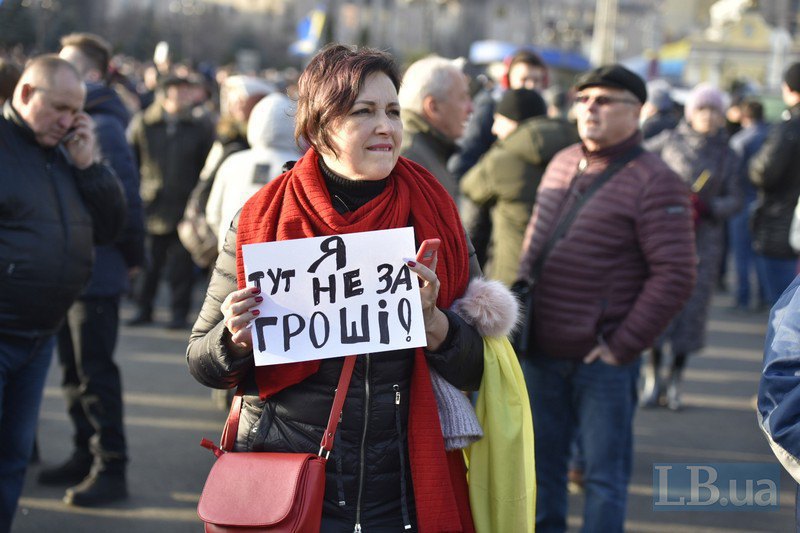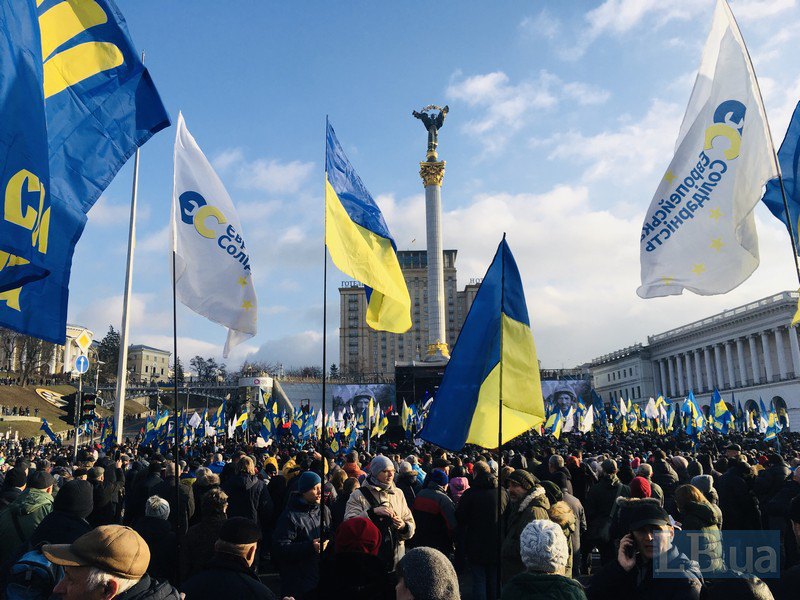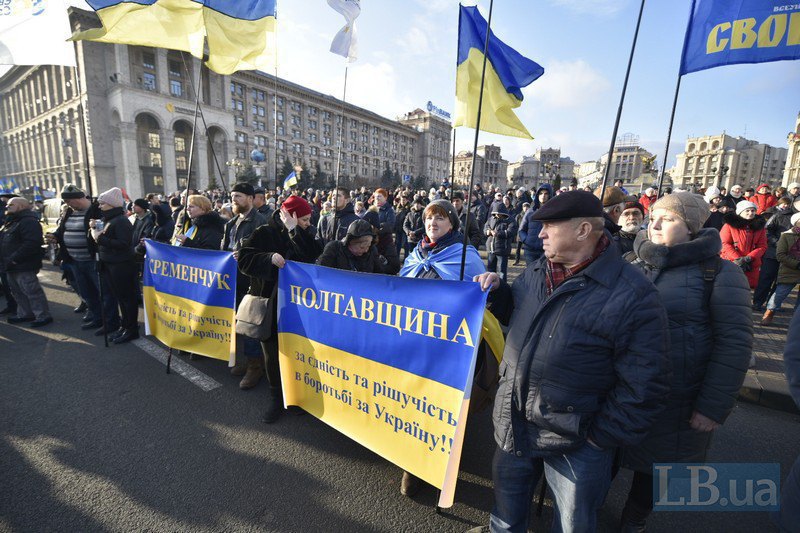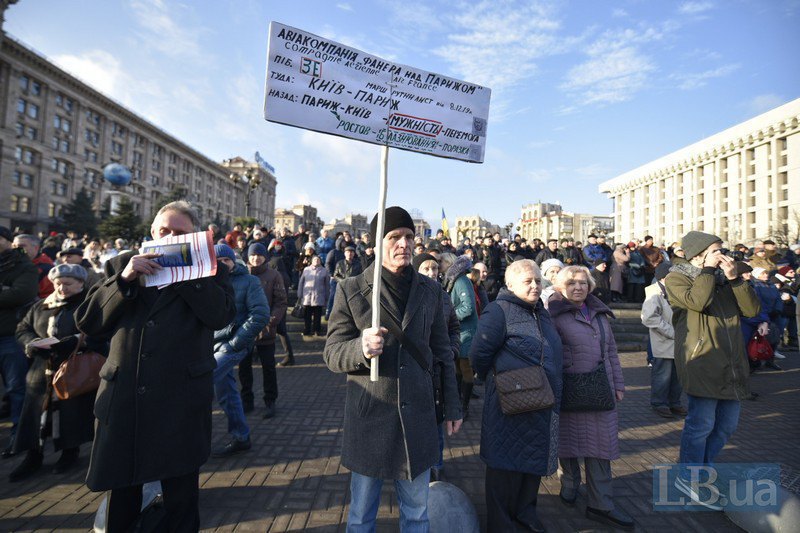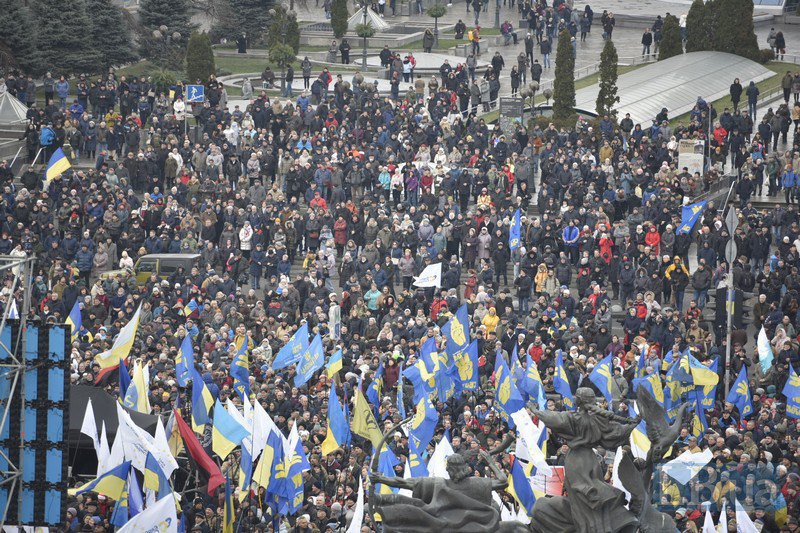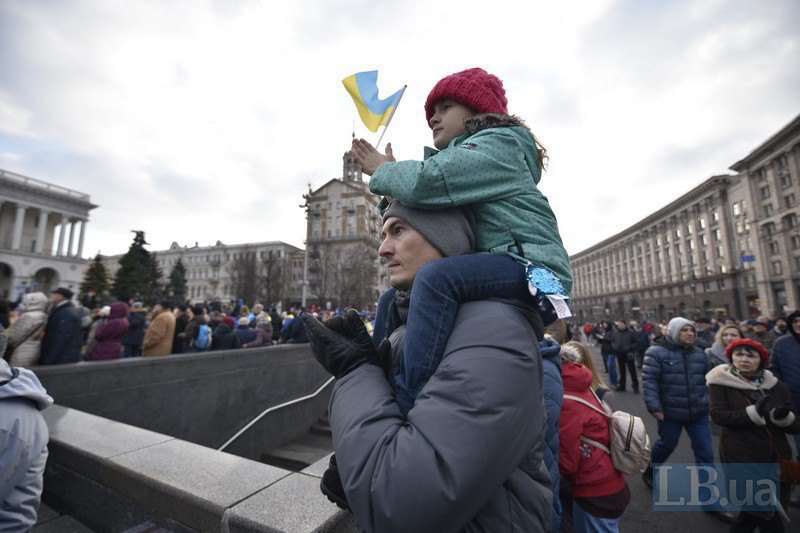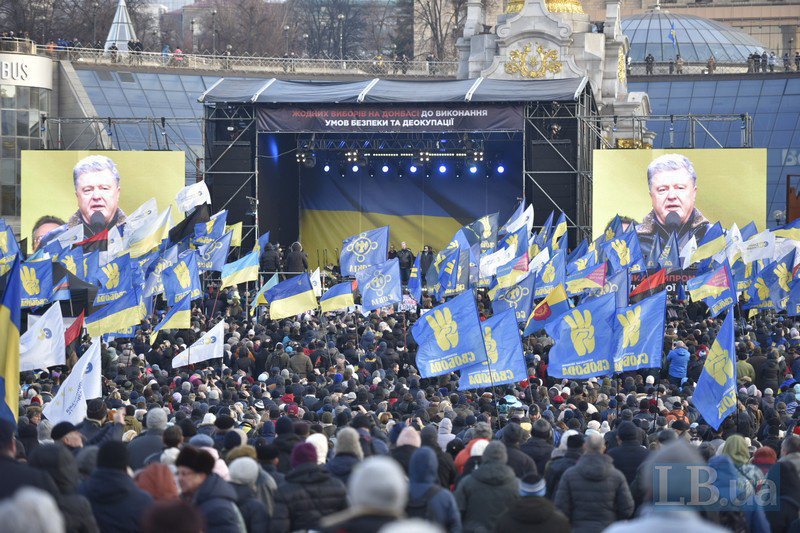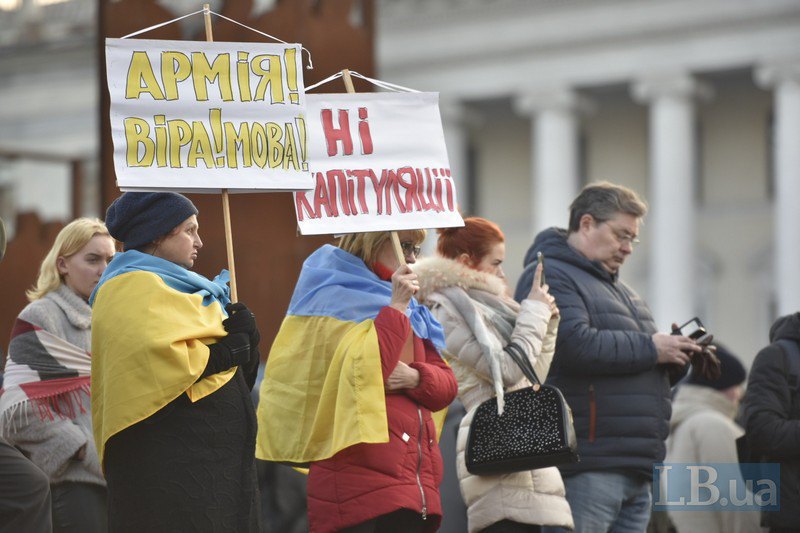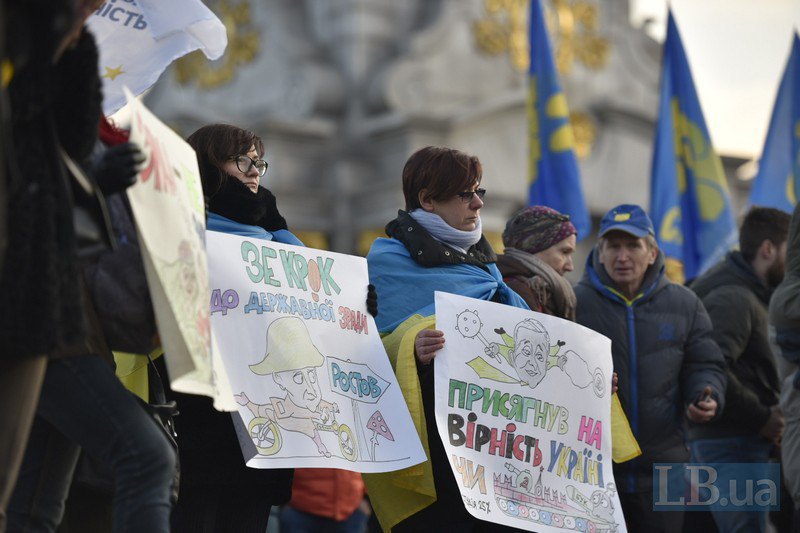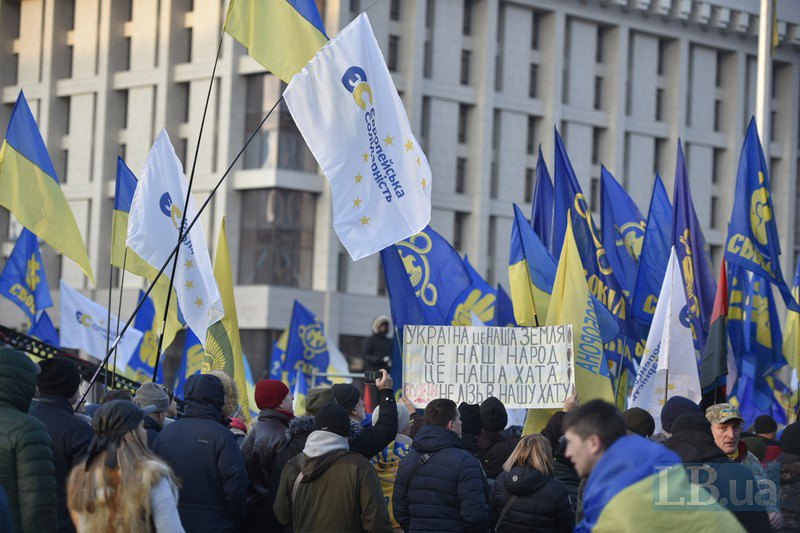 A rally called "Red Lines", which was initiated by the pro-European opposition, has been held in Kyiv's Independence Square to warn President Volodymyr Zelenskyy against making excessive compromises at the Normandy Four summit.
MPs Andriy Parubiy, Inna Sovsun, Akhtem Chyyhoz and former MP Andriy Illyenko addressed the rally from the stage, according to an LB.ua correspondent.
"Putin does not want peace, he wants to enslave. And let Belarus's example be a good warning for those representatives of the current Ukrainian authorities who want cheap Russian gas supplies, who really want to look Putin in the eye and risk a stab in the back. Putin doesn't want peace, Putin wants Ukraine's independence to be destroyed. Therefore, we are here today to map the red lines for negotiators in Paris. We must show that any plan and scenario of Putin in Ukraine will not work, that we will not allow it. Because Ukraine will rise if there is a threat to the state," Parubiy said.
"We are here because we understand that the enemy is vile. We are here because we are afraid of the president's weakness. We are here to show the enemy that he is not dealing with only one president, he is dealing with the whole Ukrainian people," Sovsun said.
The "red lines" of the Ukrainian opposition are as follows:
· no compromises on the integrity of the state and no federalization;
· no compromises on the European and Euro-Atlantic course;
· no political actions, including elections in the temporarily occupied territories of Donbas, until the security and de-occupation conditions are met. This applies to the withdrawal of Russian troops, the disarmament of illegal armed groups, the establishment of control over the state border;
· no compromises on the de-occupation and return of Crimea to Ukraine;
· no cessation of international lawsuits against Russia.
Ex-President Petro Poroshenko spoke at the end of the rally.
"More than 25,000 are now here on Independence Square, tens of thousands of people across Ukraine demonstrate solidarity with all of Ukraine," he said.
The Norman Four summit on Donbas will be held in Paris on Monday, 9 December.
Foreign Minister Vadym Prystayko said that Ukraine was ready for a reasonable compromise at this meeting.