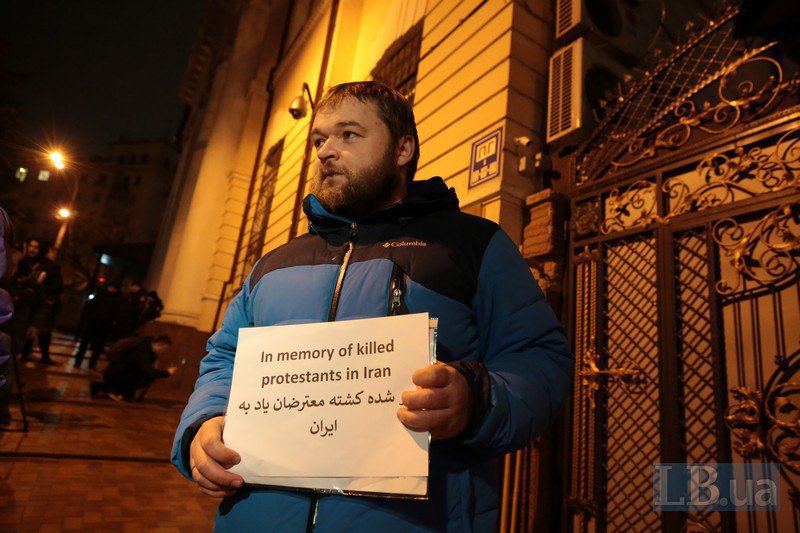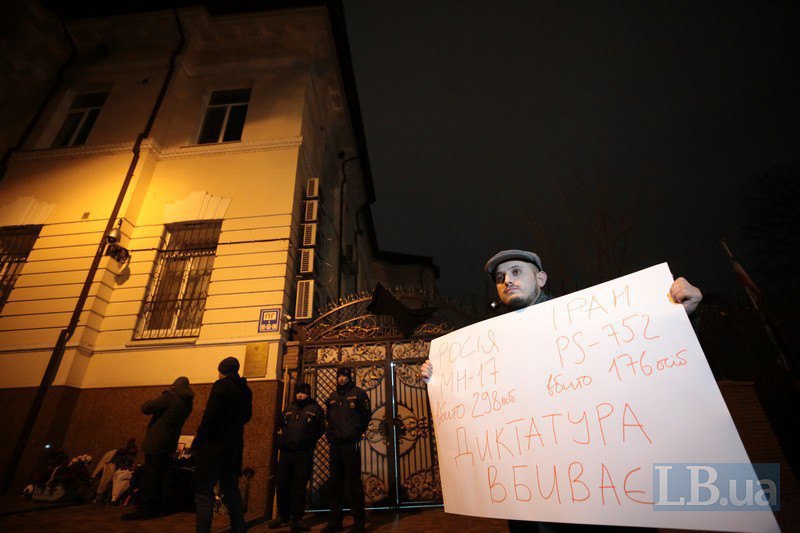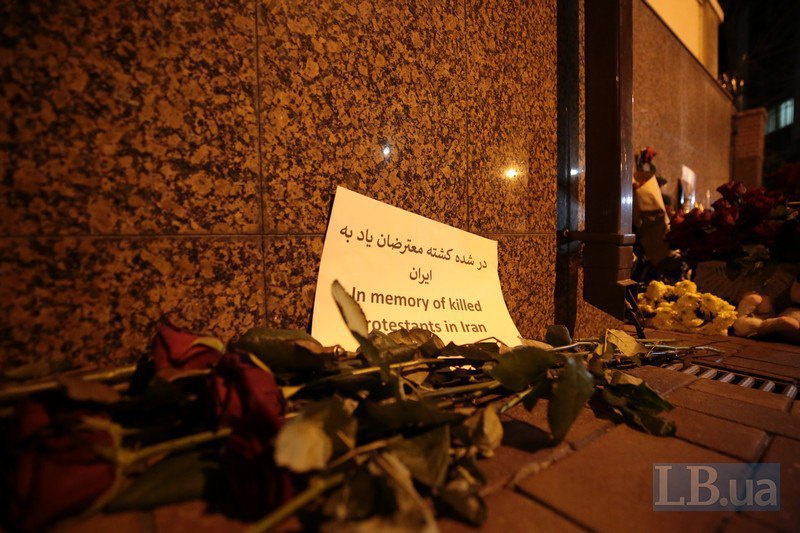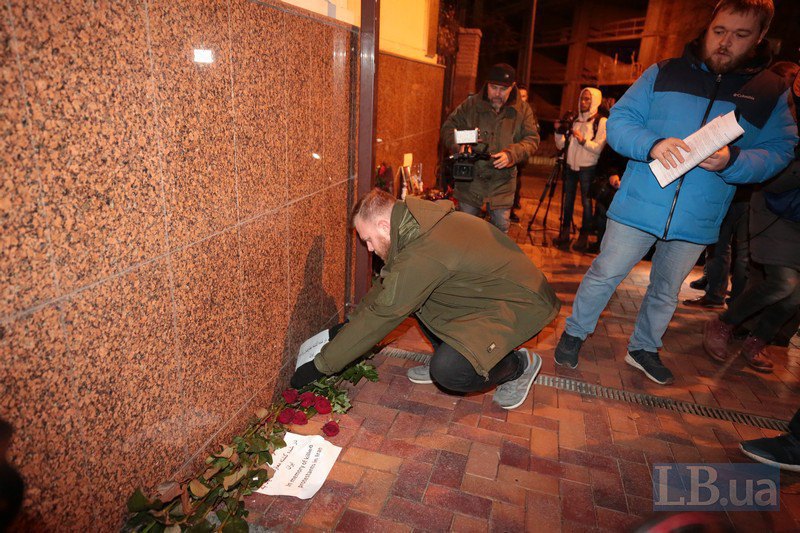 A picket was held outside the Iranian embassy in Kyiv's Kruhlouniversytetska Street on the evening of 13 January.
According to an LB.ua correspondent, several people came to express their solidarity with and support for anti-government protesters who took to the streets of Tehran after the downing of the Ukraine International Airlines Flight 752 by the Iranian forces.
The activists held mini-posters saying "In memory of killed protesters in Iran" in English and Arabic.
One of the activists drew parallel with the downing of the Malaysia Airlines Flight 17 above eastern Ukraine in 2014 by the Russian military. "Dictatorship kills," his mini-poster read.
There has been an impromptu memorial outside the embassy for several days now. There is a table covered with black cloth and a photo of Gen Qasem Soleimani killed by a US strike, and a photo of the downed jetliner with the date stamp of 8 January 2020.
The activists left their mini-posters and flowers nearby.