A ballistic examination has showed that the Berdyansk boat was hit by an armour-piercing shell fired from a Russian Ka-52 helicopter during the attack on three Ukrainian ships in the Kerch Strait in November 2018, Ukraine's deputy permanent representative to international organisations, Ihor Lossovskyy, has said at the OSCE Forum for Security Cooperation in Vienna.
"We would like to draw the attention of delegations to the results of the ballistic examination of the damage caused during the attack on three Ukrainian ships and their crews by the Russian Federation on 25 November 2018. These ships were returned to Ukraine in November last year in accordance with the binding order of the International Tribunal for the Law of the Sea. The hole in the Berdyansk armoured boat appeared as a result of a direct hit by an armour-piercing projectile fired from a Ka-52 attack helicopter of the Russian Navy," he said, as quoted by Ukrinform.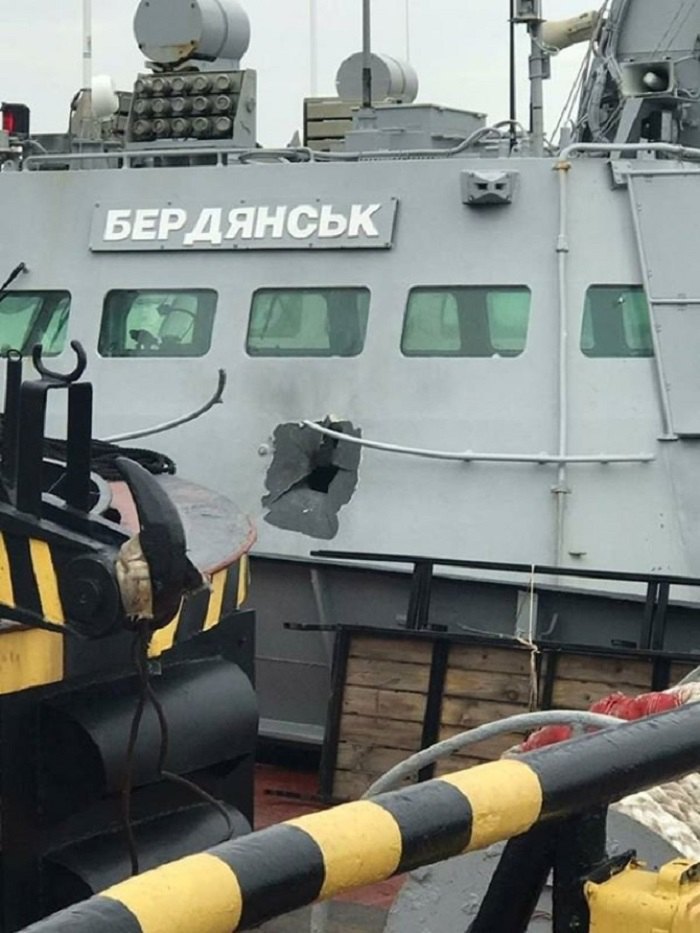 Lossovskyy noted that this evidence "clearly confirms the aggressive and illegal nature of the actions that Russia carried out in the Black Sea in November 2018".
Two other ships, Yany Kapu and Nikopol, were sent to the plant for repairs. Lossovskyy recalled that the Ukrainian delegation had already briefed the OSCE Security Forum in detail on the serious damage and looting that the Russian Federation did at the seized ships.