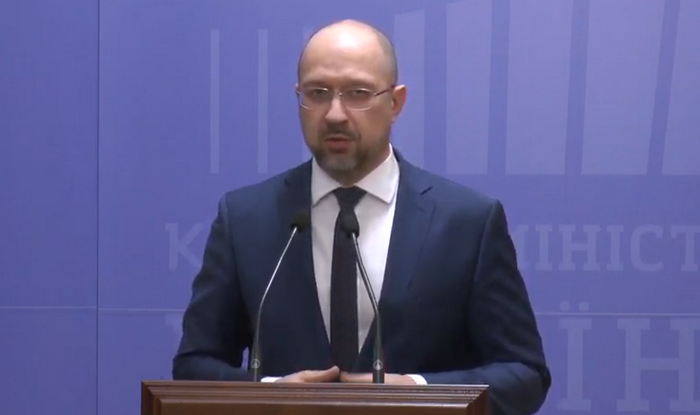 Denys Shmyhal
Prime Minister Denys Shmyhal has said that classes and mass events will get cancelled as of 12 March in order to avoid a "parabolic surge" in the number of infections.
"As regards the level of measures, whether they are 'premature or not', it is a balanced decision. We analyse the situation in Europe and the world on a daily basis. We see how rapidly the situation is developing in Italy, Germany, developed economies, and Asian countries. We do not want to wait when a parabolic surge begins, we want to protect the Ukrainians and Ukraine as much as possible and make this period as easy as possible," Shmyhal said at a briefing after the government meeting.
"Unlike other countries that began to act too late, in this case it is better to start a little earlier or on time," he added.
Shmyhal expressed hope that by the summer the epidemic will decline and that medicines against the disease will eventually be invented.
"Therefore, the later we let this virus into Ukraine, the gentler and longer we can delay a massive infection [the better]. Today we are not saying that this epidemic will omit us. The epidemic is developing in the world, the first case was registered in Ukraine, which means that the epidemic is physically in Ukraine. The question is how we can go through this period as gently as possible and protect the maximum number of citizens from the virus," he noted.
According to Shmyhal, the responsibility of citizens will play a critical role. 
"The government will do everything possible. At the same time, we are talking about self-organization of the population," he added.
Earlier today, the government announced that educational establishments should cancel classes as of 12 March until the end of the month. Mass events such as conferences, concerts, film screenings and other should be cancelled.
Ukraine's only confirmed case of coronavirus was registered with a resident of Chernivtsi. About 40 other people were checked and tested negative.