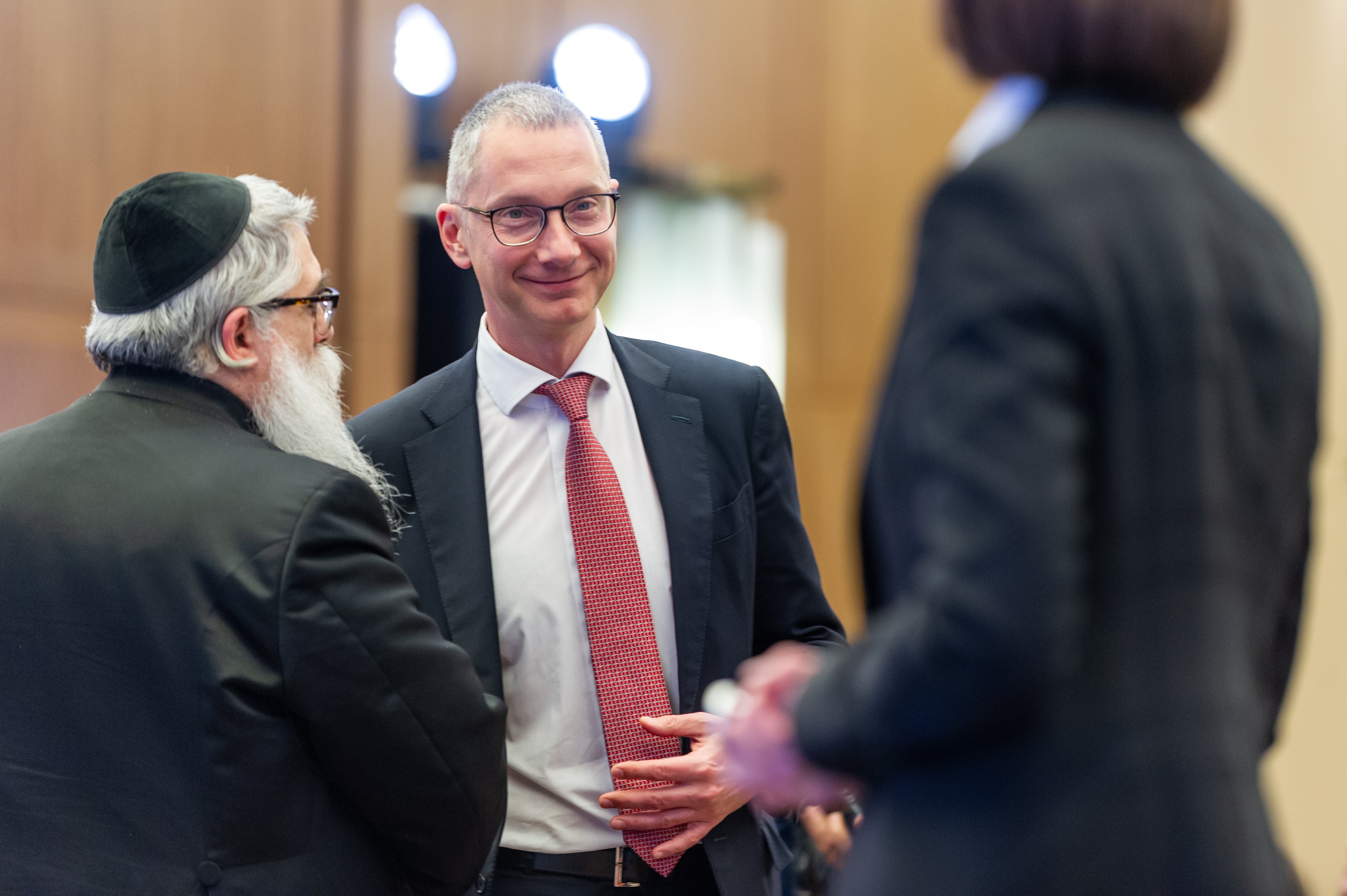 Thanks to cooperation of the Jewish Confederation of Ukraine with the Ministry of Internal Affairs, the situation with anti-Semitism in Ukraine looks much more optimistic, compared to Europe. However, wake-up calls are also heard from our country. This has been shared on his
Facebook
page by the President of the Jewish Confederation of Ukraine Boris Lozhkin.
The Jewish Confederation of Ukraine made an agreement with the Minister of Internal Affairs Arsen Avakov on cooperation already in 2018, and since then, thorough monitoring of anti-Semitism manifestations has been carried out in all the regions of Ukraine. Together we have learned to respond quickly to these shameful facts, as well as to prevent them. And, fortunately, we have a success in it. We are grateful to the Ministry of Internal Affairs for the assistance," emphasized he.
According to Lozhkin, the law enforcement authorities have already recorded two cases of online anti-Semitism during the two months of 2020, and in one of them there were calls for the physical elimination of Jews. As examples, he reminded of the incident in Kryvyi Rih in January 2020 and the attack on the Hasidic pilgrims in Uman.
In Kryvyi Rih the property of the "Beys Stern Shulman" Cultural and Educational Center was damaged. The vandal has already been identified and he is charged with committing an offense. And the attack on the Hasidic pilgrims in Uman could remain unknown, since the pilgrims themselves did not report the attack on them. Monitoring the social media helped in this case. The attackers themselves boasted on one of them of their "heroism." An investigation is underway," wrote the JCU President.
At the same time, as Boris Lozhkin noted and according to the Israeli Ministry of Diaspora Affairs, the largest number of attacks on Jews has been recorded in the United States, Britain, France and Germany. 70% of the European Jews believe that the efforts of the governments of the countries in which they now live do not give the desired effect, and almost half of the European Jews think about emigrating to Israel due to the growth of anti-Semitic sentiments in their countries.
Lozhkin is convinced that the level of anti-Semitism is an indicator of the social health in any country.
"One can judge the general level of tolerance in regards to the nationality, religion, views, lifestyle using this indicator. There is only one cure for this virus – education. The world has once made a terrible mistake. Those who know about the consequences of this mistake, will not repeat it again," he summed up.