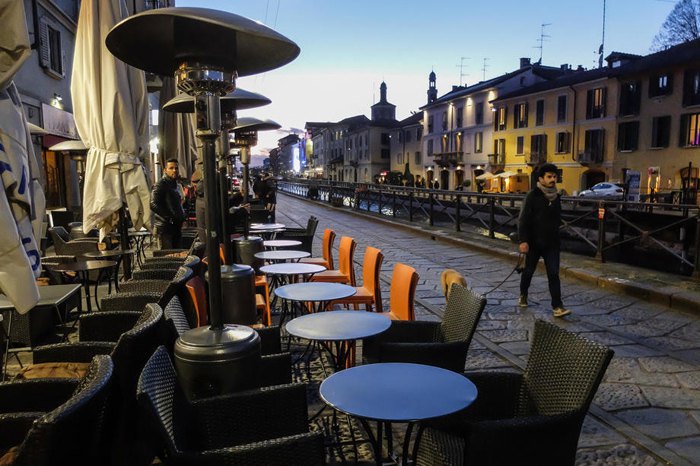 The world is changing every day and hour. It is already impossible to imagine our world as it used to be. Rome with its crowded (especially in the winter) squares, countless bars and the world's best ice-cream stalls. Today marked the closure of all bars in Italy, which played a social rather than economic role, performing the functions of clubs, social networks and media at once. Recently, the word "cramped" was a synonym for a good Parisian restaurant... Empty Parisian museums opened their doors at night. They are visited by Parisians who had not previously had such an opportunity due to the hustle and crowds of tourists. But closing museums and shopping galleries are not the major concern for people in France. They are afraid of school closures. As is customary for a social country, schools here handle the burden of raising children, freeing up parents' time for work and development. "If schools close tomorrow, France will stop," one political analyst says. Why even bother about about bars and restaurants when European countries close borders every day. When communications collapse and there is almost no link between countries. "... for the present form of this world is passing away."
Now country leaders are busy with taking measures to stem the crisis, this is understandable. Hardly anyone is trying to see how the world is going to look tomorrow. Currently, it is hard to imagine how the world can become the same, how borders will open, trade and human exchanges will resume, and how quickly the world will regain confidence. It is even more difficult to see the positive in what is happening. Is it possible at all?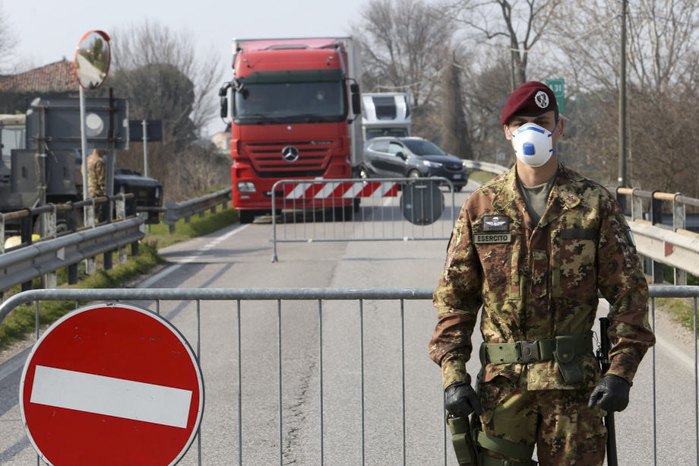 An Italian army officer at a checkpoint at the entrance to Padua, Northern Italy, 24 February 2020.
Dutch global trend hunter Li Edelkoort says in a commentary for the Dezeen magazine: "The impact of the outbreak will force us into slowing down the pace, refusing to take planes, working from our homes, entertaining only amongst close friends or family, learning to become self-sufficient and mindful. Suddenly the fashion shows look bizarre and out of place, the travel ads that enter our computer space seem invasive and ridiculous, the thought of future projects is vague and inconclusive: will it even matter? There is no way we can continue to produce as many goods and the many choices we have grown accustomed to."
From her words, we can conclude that production will return from warm countries. Yes, you will have to pay workers in your country for their work, albeit more than usual, but over time this facilitate the revival of economies.
In this changing world, countries rich in their own resources will have good chances. Such as France, Germany, Austria and ... Ukraine. Yes, and Ukraine. Perhaps, having survived difficult times, God help us, Ukraine will have a new chance. Ukraine, just like the countries listed above, has all kinds of resources - from human to energy. Perhaps the only thing that is missing is that we do not have a strategy of national protectionism. Much will depend on the policy of the Cabinet of Ministers and the National Bank, if they seriously engage in the protection of Ukrainian industry and the middle class. Perhaps they will do just that.
In the meantime, the most popular words in Europe (a part of which we are in fact, if only because Europe's misfortune is our misfortune) are "solidarity" and "rules". Solidarity between people (healthy and sick), solidarity with the dedication of doctors and journalists, solidarity with those who support the economy in difficult times. Rules are the subordination of society to state-imposed restrictions, even at the cost of abandoning the usual way of life. European civilization, in principle, largely depends on the rules and their implementation.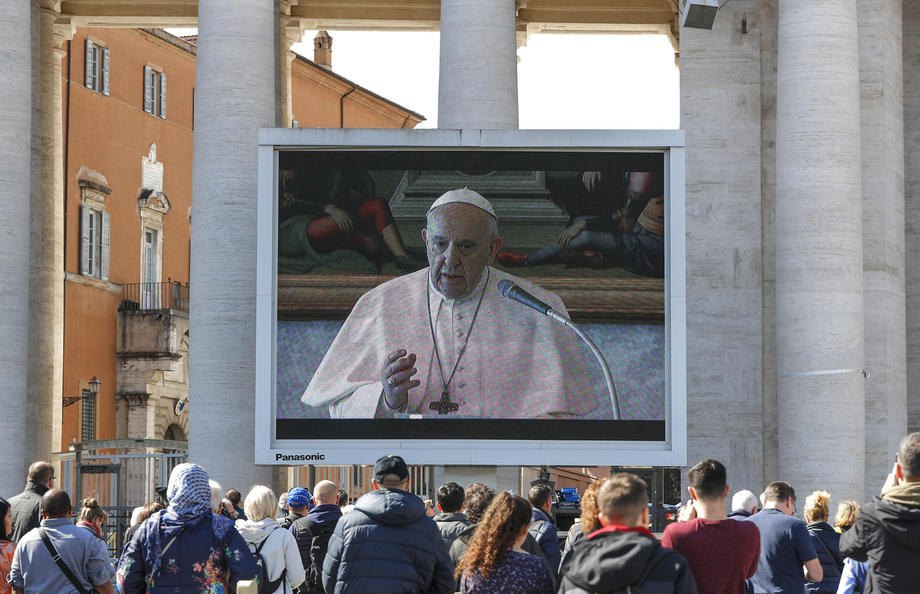 Li Edelkoort believes that thanks to the virus, or rather the crisis it caused, we as humanity will be able to save ourselves as a species.
Let me add, this will happen if we recall God. If we begin to re-appreciate and thank the Creator for every day lived and given to us. For home, for family, for friends, for work, for daily bread. This will be the best innovation that trend-hunter Li Edelkoort talks about.